The Sahel Needs Help as Famine Looms | Opinion
What would you do if you knew when and where a disaster would strike? Having that information would only be beneficial if you were able to influence people to listen and act.
This is the position many humanitarian agencies are faced with in Africa's Sahel. They know a hunger disaster is unfolding and may reach a disastrous peak this summer in Burkina Faso, Chad, Mali, Mauritania and Niger.
Action Against Hunger recently released a report titled, "Averting the Unfolding Historic Food Crisis in the Sahel." They warn that the coming summer months of June, July and August will be horrifying for many. Thirty five million people in the Sahel will have "virtually no food to eat during the next lean season."
The lean season is the period between the harvest of crops and a time to live off existing food supplies. But in this emergency, families are going to have nothing to fall back on as food supplies have depleted. It's a perfect storm for famine as conflict caused by extremist groups is combining with drought to worsen food shortages.
"We have the physical threat linked to the ongoing violence and insecurity, but this is also compounded by the worsening climate crisis which is leading to higher and higher temperatures and poor rainfalls," said Ely Keita, the head of CARE in Mali.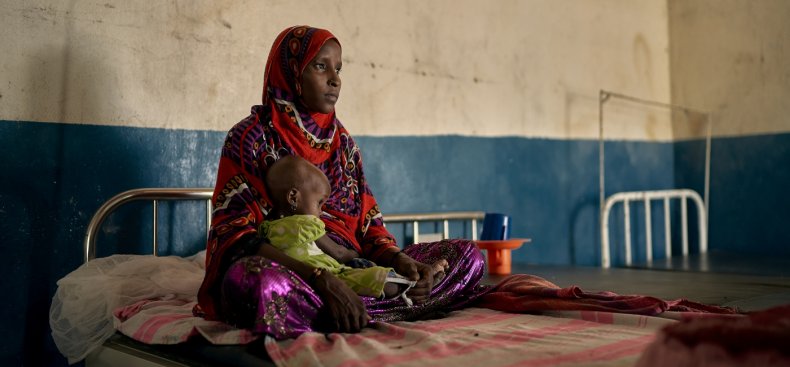 Farmers are either on the run from violence or unable to grow crops because of drought. The COVID-19 pandemic has also impacted the grave situation. People in the Sahel are faced with a multitude of issues.
"I've been talking with families who have been through more than you can possibly imagine. They have been chased from their homes by extremist groups, starved by drought and plunged into despair by Covid's economic ripple effects," the U.N. World Food Program (WFP) director David Beasley said after visiting Niger and Chad.
Mass starvation will happen this summer unless relief agencies get the resources they need to prevent it. They depend on governments and the public to help with donations and assist with aid.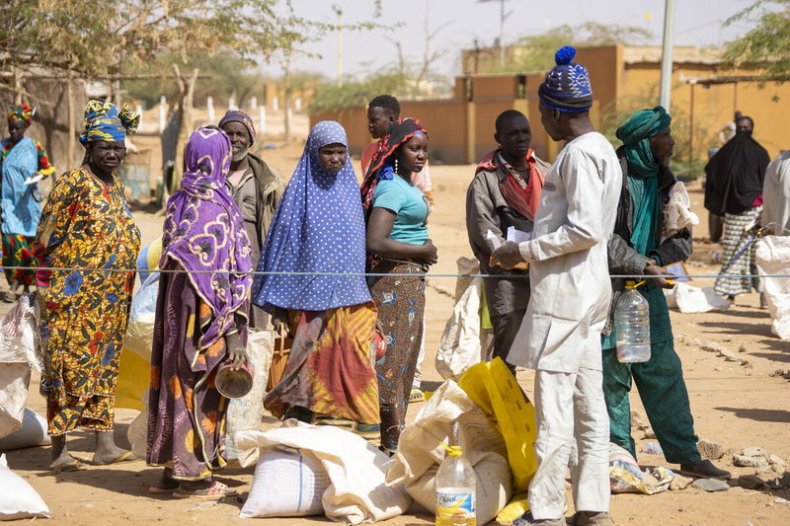 That is why the WFP, Action Against Hunger and other charities are issuing warnings now about the potential for famine in the Sahel region.
It's a silent crisis, largely forgotten by the world as it is thousands of miles away from many of us. You likely won't see the Sahel region on TV news coverage tonight. But that should not minimize the urgency. "If we do not act decisively and quickly, hunger will strike with the same fury as in the worst crises of 2012 or 1984," warned Manuel Sánchez Montero of Action Against Hunger.
The international community must increase food aid to the Sahel countries before the summer lean season comes. Otherwise, famine is inevitable.
WFP and other relief agencies don't have enough funding to keep up with the current crisis. The WFP has already reduced rations for the hungry in Niger because of lack of funds. If the funding shortage continues, more cuts will be needed especially as hunger grows in the coming months.
"We're running out of money, and these people are running out of hope," Beasley pleaded.
What's needed in the Sahel is emergency food supplies for all those in need, but also agricultural support. With enough aid to farmers, we can help them better cope with severe periods of drought. Infant nutrition and school feeding will need to be provided to every child in the Sahel to prevent malnutrition from taking hold. Catholic Relief Services provide school lunches in Mali and Burkina Faso, funded by the USDA McGovern-Dole program. We can bring stability to the region with more of these initiatives and by fully funding aid programs.
Relief agencies need people to contact government leaders to increase food aid. If the world pays attention to the Sahel crisis, a lot can be done to save lives. We can give the Sahel region hope through food.
William Lambers is an author who partnered with the U.N. World Food Program on the book Ending World Hunger. His writings have been published by the Chicago Sun Times, Newsweek, History News Network and many other outlets.
The views expressed in this article are the writer's own.