Saige Stiles, 15, Found in 'Good Health' by Guardian Angel After Search
Florida girl Saige Stiles, 15, was found Monday afternoon when a member of a local Guardian Angels chapter recognized her nearly 11 hours after she was first reported missing.
Police said Stiles was in "good health" and with Port St. Lucie detectives, and the department thanked media outlets and the community for publicizing Stiles' case.
The disappearance and eventual discovery of Stiles came amid other missing persons cases in recent weeks gaining national attention. In Nevada late last month, a man made an initial court appearance related to the disappearance of missing 18-year-old Naomi Irion, who has not yet been found. Earlier this month, Florida mother Cassie Carli, 37, was found dead in a "shallow grave" roughly a week after she was reported missing.
Police in Port St. Lucie, Florida, had been searching for Stiles after she allegedly told a friend on the phone that she was being followed Monday morning and never arrived at school.
Just before 7 a.m. Monday, police responded to a 911 call placed by Stiles' friend who told them where she was and that Stiles thought she was being followed, according to WPTV. Police said they arrived at the scene and found Stiles' backpack and cell phone on a sidewalk.
A camera in the area captured Stiles walking behind houses in the neighborhood around 7:30 a.m., and she did not appear to be in danger, WPTV reported.
"She just was walking. Didn't appear she was in danger or distress. Just walking through the backyard," Sergeant John Dellacroce said at a Monday news conference.
Police tweeted a video Monday afternoon that appeared to show Stiles walking along a street around 11:50 a.m., nearly five hours after her friend originally called 911. She did not "appear to be in any immediate danger or distress at that time," police said.
Officers had been in contact with the friend who called 911 and with Stiles' father. Authorities said they had both been cooperative as police tried to learn more about Stiles and what her family life and history were like as they investigated the circumstances of her disappearance.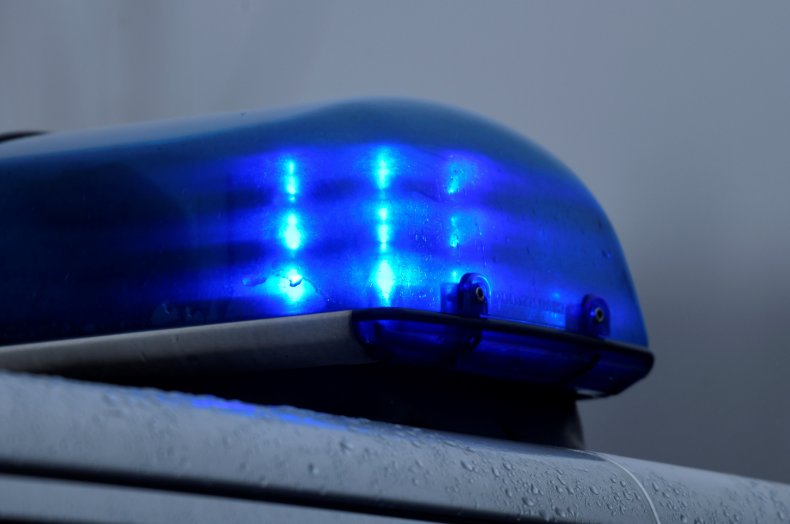 Dellacroce also said there was increased police presence in the search area, as the location where Stiles went missing is a common area for students walking to school. Police also employed helicopters and bloodhounds to search for Stiles.
Video from WPTV's news helicopter showed several police cars in the area, evidence markers on the ground and an officer searching through what appeared to be a large purse or backpack.
Police also said because Stiles' friend reported to the 911 operator that Stiles believed she was being followed, it led to an increased police response out of concern that she could have been kidnapped.
"When a call comes out like this, every available officer. It's intensive manpower, an intensive search," Dellacroce said, according to WPTV. "It's all hands on deck ... "
Update 4/11/22, 6:30 p.m. ET: This story and headline have been updated to reflect that Stiles has been found.