Spanish police have seized what they are calling the largest cocaine haul ever from a sailing vessel.
Specifically, more than 5,200 kilograms (almost 6 tons) of cocaine was nabbed on Oct. 16 aboard a 77-foot, single-mast sailboat in the Atlantic Ocean off the Iberian Peninsula. The three people on board were arrested.
Though Spanish police did not disclose the identities of those taken into custody, they did say the trio had provided false names and raised a false flag to "camouflage a criminal action." Among those arrested was a well-known sailor who is wanted in connection with another cocaine haul that was thwarted in March of last year, authorities said.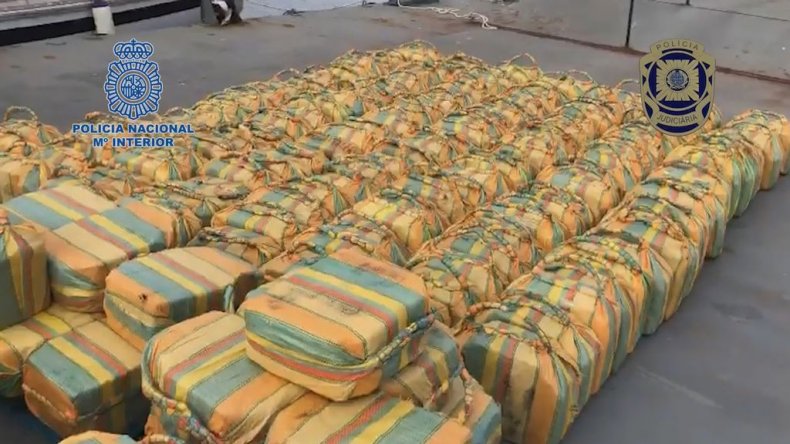 This latest operation took place after police investigations "began earlier this year into a multinational organization allegedly dedicated to the export of vast quantities of cocaine from Colombia and Venezuela to Europe," police said.
"They did this by using pleasure boats, especially yachts and sailing boats. In this investigation process, and through the information constantly exchanged by the anti-drug agencies involved, it was possible to identify not only those who carried out the storage and export of the narcotic from South America, but also those who distributed the drug from Spain and Portugal to the rest of Europe."
Authorities knew in advance that the vessel, unnamed and flying a Spanish flag, was set to transport the shipment of cocaine in September to the Iberian Peninsula, where it would be picked up by faster vessels that would ferry the illegal drugs ashore.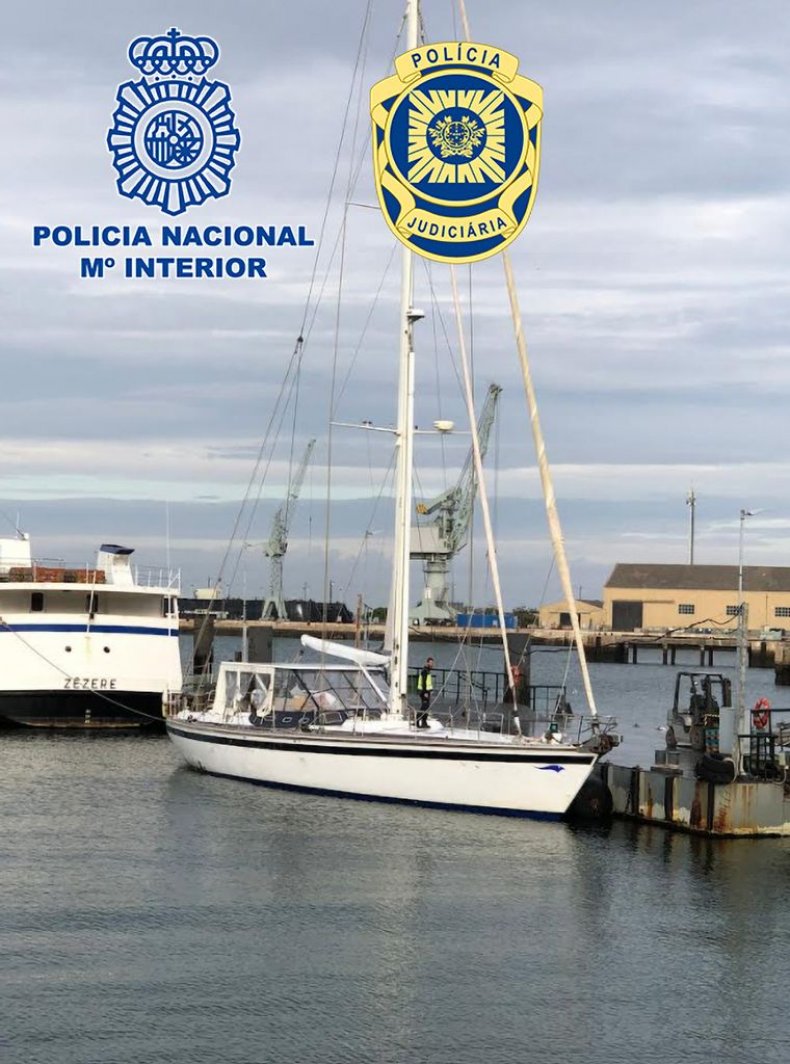 The cocaine-laden vessel was boarded by an assault team from the Portuguese Navy, as well as agents from the Spanish National police and the Portuguese judiciary police.
Video taken after the bust shows agents navigating the vessel's narrow corridors, which were filled with cocaine bales, as well as living quarters that housed more of the illegal drug packs. A subsequent shot shows all the bales from the boat displayed on a dock.
In addition to Portuguese and Spanish authorities, the bust involved the United Kingdom's National Crime Agency; the U.S. Drug Enforcement Administration; and the Anti-Narcotics Directorate of the National Police of Colombia.
Though authorities said the bust was the largest ever made on a sailboat, it pales in comparison to the biggest such seizures over time. Topping the list is the 89 tons of cocaine seized In November 2016 in Ecuador.
This story was provided to Newsweek by Zenger News.