Sailor Found After Two Months at Sea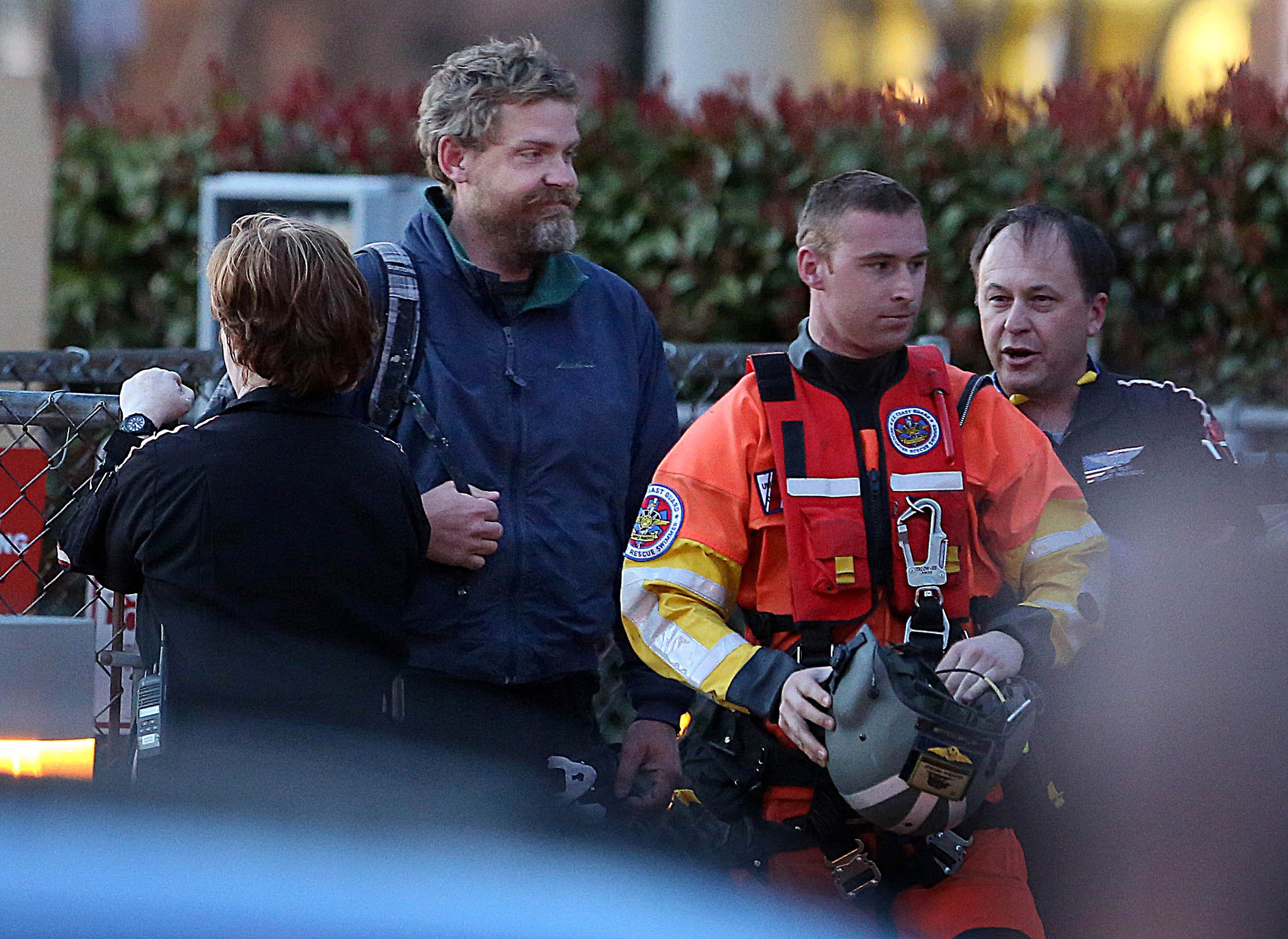 Updated | A real-life castaway missing since January was found about 200 miles off the coast of Cape Hatteras, North Carolina, on Thursday afternoon. Louis Jordan, 37, was floating in the Atlantic Ocean on his capsized sailboat, Angel.
His little boat apparently was well named.
According to the Coast Guard, a German container ship, the Houston Express, spotted Jordan 66 days after he was blown out to sea. Jordan told reporters at a press conference on Thursday that he blew a whistle at the German ship, and then saw it turn toward him. He was placed on a rescue helicopter in the evening and taken to Sentara Norfolk General Hospital in Norfolk, Virginia. He quickly called his father.
"I was just praying about you because I was afraid that you guys were crying and sad that, you know, I was dead," Jordan said to his father, Frank, according to a transcript of the phone call released by the Coast Guard.
Jordan's parents called the Coast Guard when he hadn't checked in a week after setting sail. Jordan had told the harbormaster in Conway, South Carolina, where he was last seen, that he was going out for a fishing trip. But he didn't prepare a "float plan," which is used to sketch out a route in case of an emergency.
There is much speculation about what happened to Jordan's ship and how he survived, however. During a storm, Jordan's ship most likely capsized while he was sleeping, turning a full 360 degrees. The Old Salt, a boating blog, explains that the Angel likely then righted itself, but not before a mast came down and it filled with a considerable amount of water. His communication gadgets were ruined by "huge waves," and he had no choice but to drift out to sea, where he literally prayed for protection.
He told media on Thursday night that he'd been able to survive by drinking rainwater. Krystyn Pecora, a Coast Guard spokeswoman, said that he had also been able to forage some of the food on his boat, and could stay hydrated by retreating inside the boat's cabin.
The Associated Press reports that Jordan was dehydrated and had sustained a shoulder injury, but otherwise was healthy. He has been released from the hospital and is now with his family.
Chief Petty Officer Ryan Doss, a Coast Guard official stationed in Miami, told WITN that the Coast Guard had never before seen someone live to tell a tale like this.
Clarification: This article has been amended to reflect the speculation surrounding the boat's actual accident. Jordan's boat likely capsized, but the accident wasn't a consequence of an overturned hull, as has been cited in previous reports.