Sailor Killed at Pearl Harbor Identified Using DNA, Will Be Laid to Rest
A sailor who died at Pearl Harbor has been identified, more than 76 years after the attack that propelled the United States into World War II, and will be buried this weekend.
Navy Seaman 2nd Class Frank Wood, who died at the age of 25, was set to be laid to rest with full military honors in North Carolina, the Associated Press reported. Wood, who was from Jackson, Ohio, died during his service aboard the battleship USS Oklahoma and, as his remains could not be identified, was buried in Honolulu.
New DNA and dental analysis of the exhumed remains recently revealed who the sailor was, according to the AP.
Oklahoma was moored at Hawaii's Pearl Harbor during the attack by the Japanese on December 7, 1941.
"She was hit by a great number of Japanese Type 91 aerial torpedoes," according to the Naval History and Heritage Command. "With her port side torn open over much of its length, Oklahoma rapidly rolled over and sank to the harbor bottom, with the loss of over 400 of her crew. Many of the men trapped in her upturned hull were cut free through the intense efforts of sailors and civilian Navy Yard employees."
The U.S. National Park Service said the crew affectionately called the ship "The Okie." She sank shortly after 8 a.m. on the day of the attack.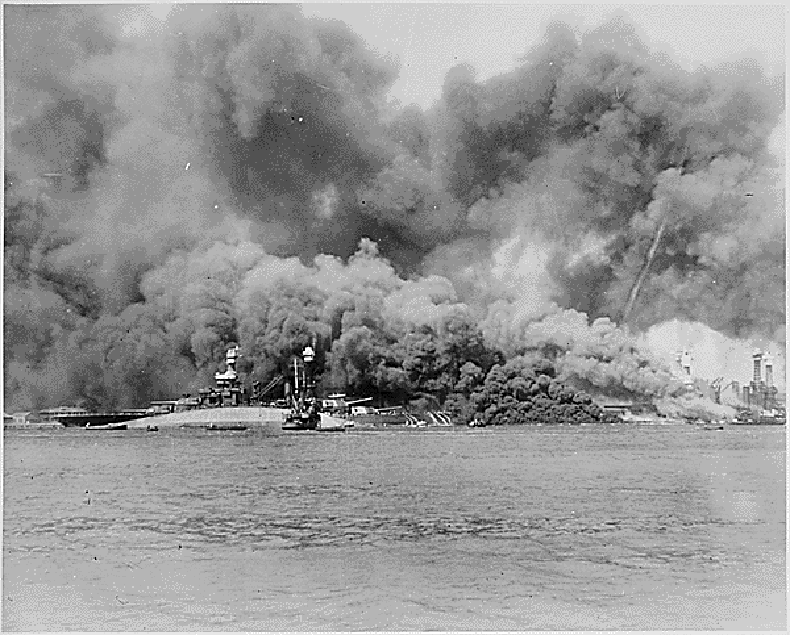 The Oklahoma had the second-highest death toll of all the American vessels attacked at Pearl Harbor, after the battleship USS Arizona, on which almost 1,200 people were killed.
When Oklahoma was hoisted upright a couple of years after the attack, officials removed the remains of the crew to bury them, putting Wood's among the unidentified ones in graves marked "unknown," according to the Columbus Dispatch.
Aside from Wood, DNA has helped identify many others who died aboard the Oklahoma, including Seaman 1st Class Eugene Woodrow Wicker, 20, who was a radio operator. He, too, was expected to be buried with full military honors.
Last month, a sailor from South Dakota who died at Pearl Harbor was laid to rest in Honolulu, after his remains were identified some months before. That sailor, Navy Water Tender 2nd Class Porter Rich, like Wood and Wicker, also died on the USS Oklahoma.