Buying tickets for tonight's preseason game between the Jacksonville Jaguars and the New Orleans Saints won't break the bank if you look in the right place. Tonight's game will be the first at Caesars Superdome to require fans to either have a vaccination card or proof of a recent negative COVID test.
Tickets on the secondary resale market plummeted to almost zero, making it one of the cheapest NFL games to possibly attend. Heck, high school games cost more to get into.
Ticket prices have been listed as low as $1, with the ticket sites charging additional fees up to $5 or more to purchase them.
Ticketmaster has a slew of cheap seats for the Jaguars game, including $5 per ticket in the upper deck, 50-yard line. Two tickets, after adding fees, cost a grand total of $15.33.
End zone seats close to the goal posts? How about $10 apiece. Corner end zone near the goal line? That would be $12 each.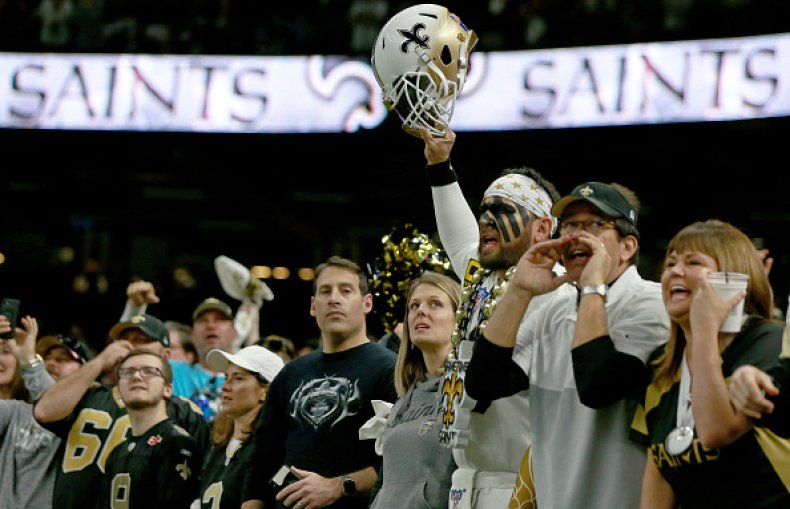 Preseason games are meaningless when it comes to the overall scheme of making the NFL playoffs. For fans, they're entertaining. For the teams, it's about narrowing down the roster and deciding who the backup players will be.
For Monday night's Jaguars-Saints game, it's about both teams deciding who their starting quarterbacks will be. The Saints are replacing longtime starter Drew Brees, who retired after last season's playoffs. The quarterback battle is between Jameis Winston and Taysom Hill, two proven players who both have a chance to be the No. 1 starter this season.
For the Jaguars, new head coach Urban Meyer still hasn't decided between former starter Gardner Minshew and Trevor Lawrence, who was the No. 1 overall pick in this spring's NFL Draft.
Lawrence has never lost a regular-season game in his career, whether in high school or at Clemson University. His only losses as a starter at Clemson both came in the playoffs, which were the 2019 national championship game and the 2020 CGP semifinals. Both of those games were played in the Superdome, where he has never won.
The Las Vegas Raiders were the other NFL team that stated it would require a vaccination card or proof of a negative test to enter the stadium. Other teams are expected to follow their lead.
The Saints organization came under fire last week when it said it would not refund tickets of persons who were not vaccinated, but they reversed course late last week and will offer refunds.
The Saints have one more preseason home game—Aug. 28 against the Atlanta Falcons—before kicking off the regular season at home against the Green Bay Packers on Sept. 12.
Uncommon Knowledge
Newsweek is committed to challenging conventional wisdom and finding connections in the search for common ground.
Newsweek is committed to challenging conventional wisdom and finding connections in the search for common ground.
About the writer
Scott McDonald is a Newsweek deputy night editor based in Cape Coral, Florida. His focus is assigning and writing stories across all topics, from news to politics, business, weather, sports and international news. Scott joined Newsweek in 2018 after a lengthy career of print journalism in Texas, including The Dallas Morning News, where he was a sportswriter, and he's a voter for the Heisman Trophy. He has been a newspaper editor-in-chief and also a newspaper publisher. He is a graduate of The University of Texas at Austin. You can get in touch with Scott by emailing s.mcdonald@newsweek.com. Languages: English