Saints vs. Cowboys Thursday Night Football Info: Odds, Predictions, Live Stream, Start Time for New Orleans, Dallas Game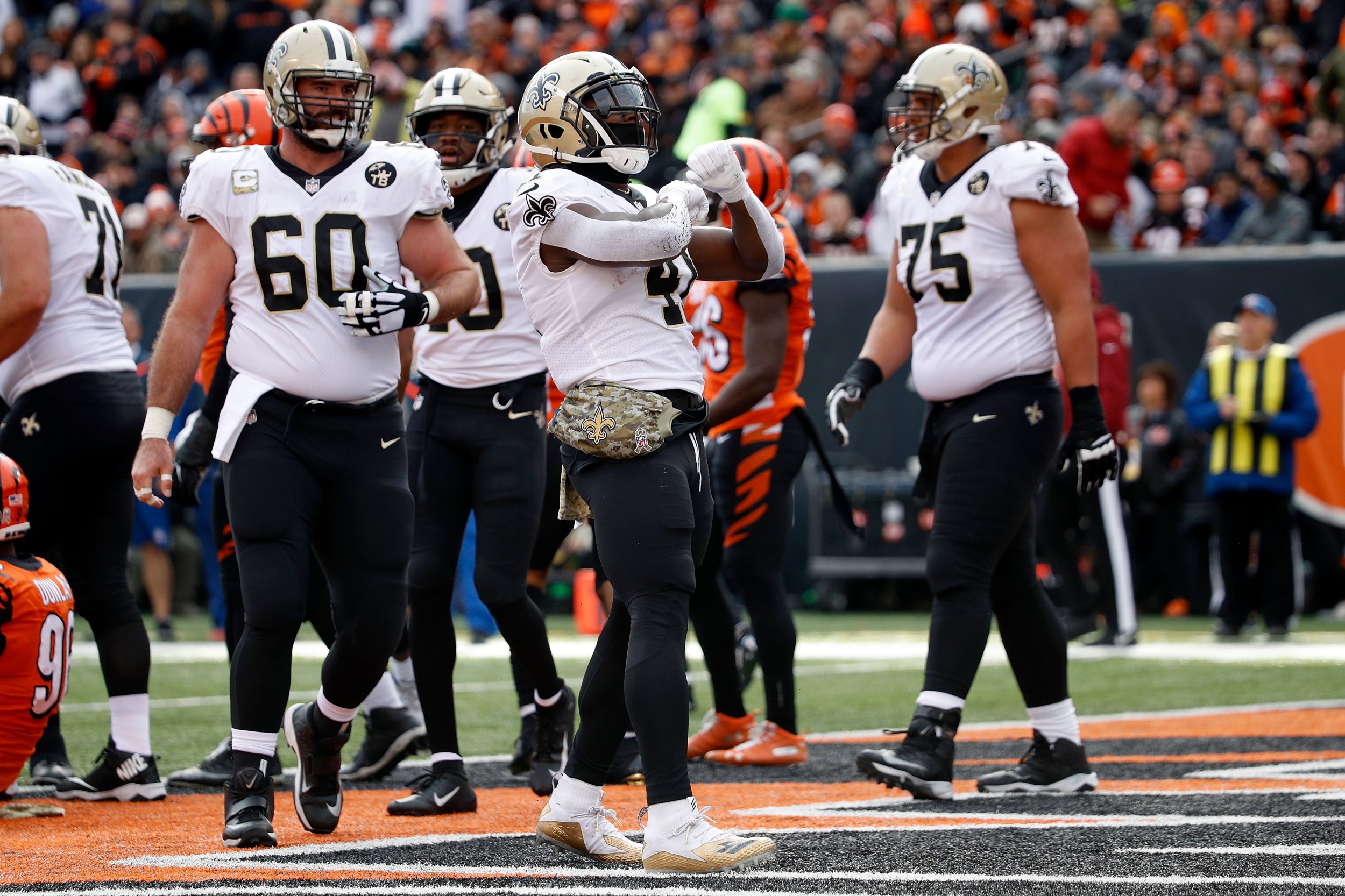 Two NFC division leaders will battle during this week's Thursday Night Football primetime matchup.
The Dallas Cowboys (6-5) will host the New Orleans Saints (10-1) at AT&T Stadium tonight with both teams coming off a full week of rest having played seven days ago.
The Saints currently have a 10-game winning streak since losing their season opener to the Tampa Bay Buccaneers, 48-40. Quarterback Drew Brees, who broke the NFL all-time passing yards record in October, leads all quarterbacks with a 126.9 passer rating, while also recording 3,135 yards, 29 touchdowns and two interceptions on 272 of 356 passing (76.4 completion percentage).
Brees has also successfully avoided pressure, having only been sacked 11 times in 2018, which is tied for the fewest in the NFL.
New Orleans also leads the NFL in scoring average with 37.2 points per game, having scored 30-plus points in five consecutive games. The Saints also rank sixth in rushing yards, sixth in passing yards and fifth in total yards, according to ESPN Stats & Information.
"Obviously, what the defense does to a degree dictates how we play, what we're calling or maybe how we're doing things," Brees said, "but for the most part as we go throughout the week of preparation, we talk about our execution, we talk about our tempo, we talk about our in and out of the huddle, in and out, up and down, getting the ball snapped, guys knowing what to do so they can play fast, play confidently.
"We feel like if we do that, it doesn't matter who the defense is, that we can outplay them, out-execute them. You're obviously conscious of certain guys and situations and what does this team do on third down? What does this team do in the red zone? What does this team do in certain situations? But for the most part, we just focus on detailing our stuff."
Cowboys running back Ezekiel Elliott was limited in practice this week due to hip soreness, as confirmed by head coach Jason Garrett. Elliott's resent resurgence has helped Dak Prescott get back to form similar to his breakout rookie campaign in 2016.
The third-year quarterback has completed 70.7 percent of his passes with three touchdowns and no interceptions during the Cowboys' three-game winning streak.
"We're getting better each and every week," Prescott said. "That's what you want to do, that's what you need to do this time of year. November football, that's as good as it gets. Playing a team like we're playing, we're excited about it."
Here's the info you need to know for tonight's game.
Start time: 8:20 p.m. ET
TV channel: FOX and NFL Network
Live stream: fuboTV (free trial available)
Odds: Saints -8.0, 52.5 via Bovada
Prediction:
Zack Rosenblatt, NJ.com, Saints 31, Cowboys 20
"The Cowboys have been resurgent since acquiring Amari Cooper from the Raiders, but the Saints have been bordering on unstoppable for most of the season, especially these last couple of weeks. They keep rolling on Thursday."