Saints vs. Panthers Monday Night Football Info: Odds, Predictions, Live Stream, Start Time for New Orleans, Carolina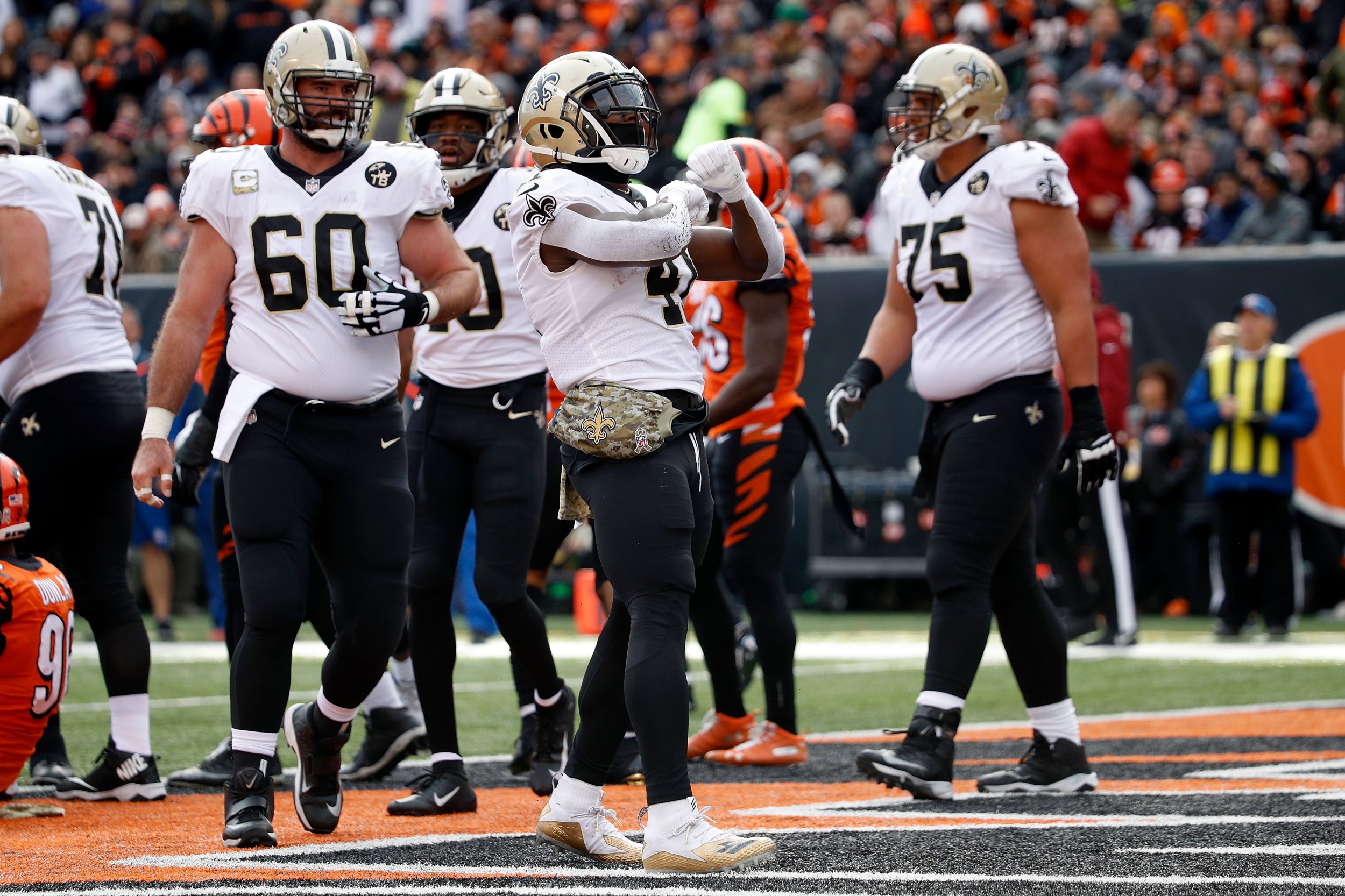 Tonight's Monday Night Football matchup will have major implications for the NFC Playoff picture as the Carolina Panthers (6-7) host the New Orleans Saints at Bank of America Stadium.
The Panthers are in desperate need of a win having lost five consecutive games and no longer controlling their own destiny for a playoff seed. Carolina will face New Orleans twice in the next three weeks, with an additional matchup at home in Week 17.
"We had high expectations for the season and unfortunately it hasn't been going our way," Carolina safety Mike Adams said. "The only people we can blame is ourselves. We were put in position to make plays and we just haven't been making them."
Carolina has struggled in close games with a 2-5 record in matchups decided by seven points or less in 2018.
"It's extremely frustrating to come up short each and every week with similar settings and not be able to push through," Carolina quarterback Cam Newtonsaid. "In this league, that's what it always comes down to -- finding ways to keep the game close. We just haven't found a way to win."
The Saints enter Monday's game in a completely different position with a half-game edge over the Los Angeles Rams for the conference's best record.
"Even though we've clinched the South these next three games are very important for us as far as where we want to be heading into the playoffs," Saints linebacker A.J. Klein said.
Quarterback Drew Brees is having an MVP-caliber season with a league-best 120.8 quarterback rating and 75.7 completion percentage, as well as 3,463 yards, 31 touchdowns and four interceptions.
The Saints also have one of the league's best backfields with Pro Bowl running backs Mark Ingram and Alvin Kamara. However, Carolina provides a tough matchup, entering as the NFL's No. 7 rush defense.
But Kamara gives Brees an extra passing target as one of the league's best pass-catching backs and will likely be used on short passing routes that can turn into big plays.
Here's the info you need to know for tonight's game.
Start time: 8:15 p.m. ET
TV channel: ESPN
Live stream: fuboTV (free trial available) and WatchESPN
Odds: Saints -6.5, 50.5 over/under via Bovada
Predictions:
Zack Rosenblatt, NJ Advance Media, Saints 37, Panthers 24.
"The Panthers are a mess, and remain in the playoff race because their main completion (Vikings, Eagles) are also a mess. They really need a win. It won't come against the far superior Saints."