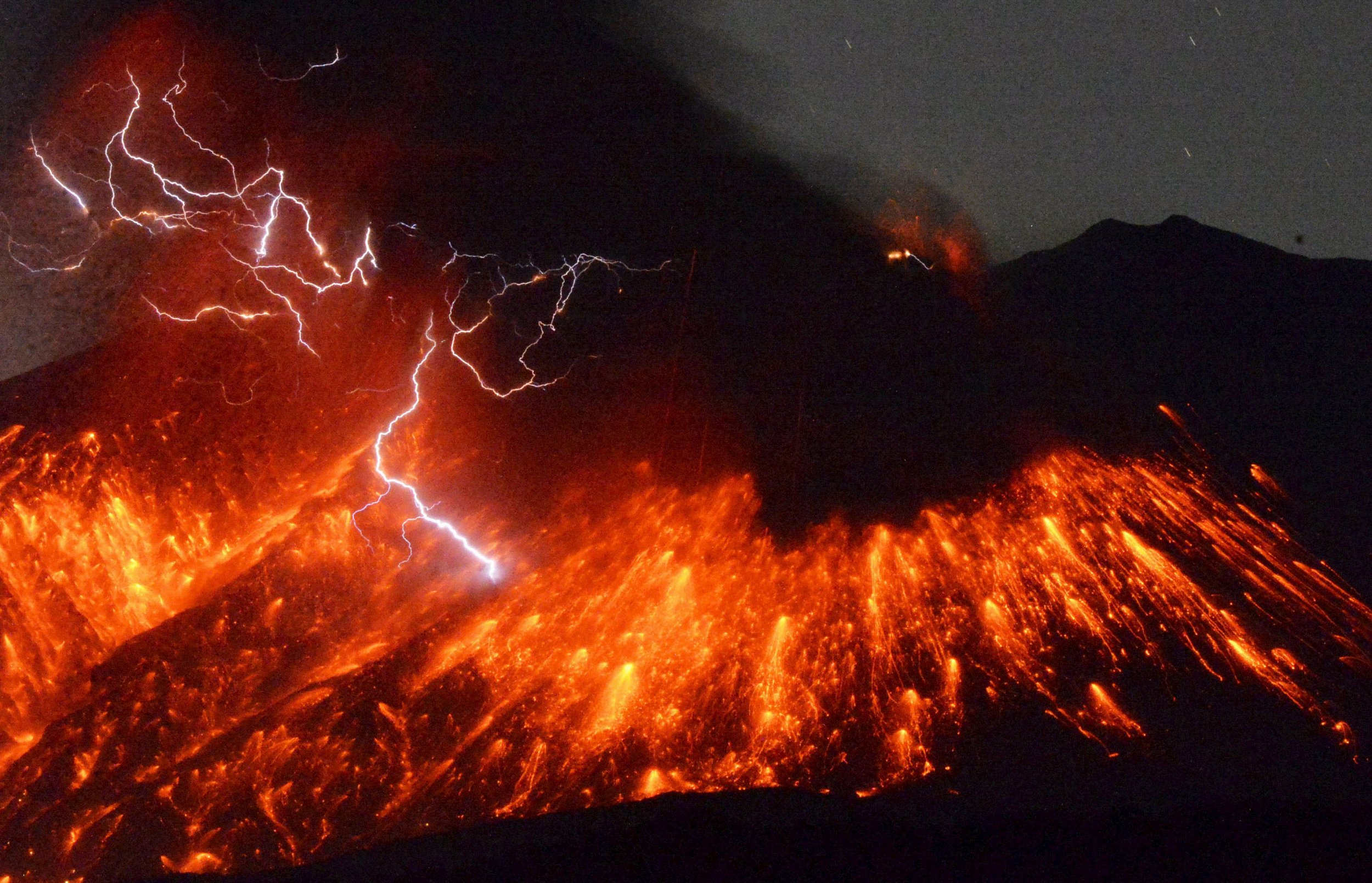 Japan's Sakurajima volcano erupted in a fiery blast on Friday morning, sending lava tumbling down the mountain and causing flashes of volcanic lightning.
Situated on the southern island of Kyushu, Sakurajima, one of Japan's most active volcanoes, erupted around 7 p.m. local time, or 5 a.m. ET, sending smoke and ash as high as 1.2 miles into the air. There are no current reports of injuries related to the volcano, which last erupted in September. The blast occurred around 31 miles from a nuclear plant, according to reports.
The Japan Meteorological Agency issued a level 3 volcanic warning on Friday, urging the public not the approach the Sakurajima volcano. While the agency didn't tell people to evacuate, it advised against approaching non-residential areas near the crater. The no-go zone has been extended to a 1.2-mile radius around the crater, the Associated Press reported.
Japan is within the "Ring of Fire," an area in the Pacific Ocean with more than 100 volcanoes. It is home to an estimated 10 percent of the world's volcanoes. In 2014, the deadly eruption of Mount Ontake killed dozens of people and coated the surrounding area in a thick layer of gray ash.