Brussels Suburb Forest Seemed Unlikely Base for Islamist Extremism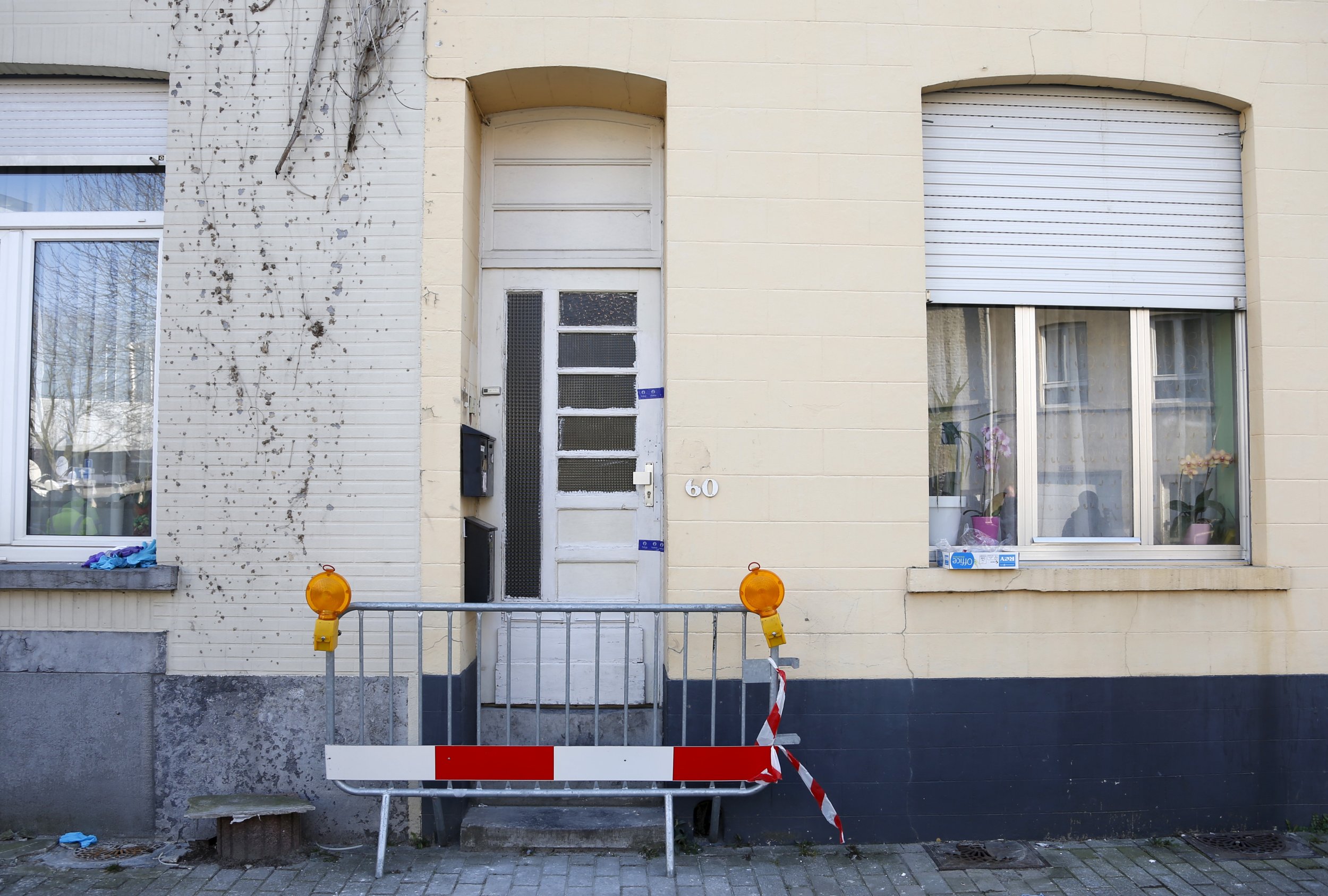 Two days after the attacks in Brussels, and two districts of the Belgian capital have become infamous—even among people who have never visited the city. Molenbeek and Schaerbeek, home to the alleged Paris attackers and the Brussels bombers, are quickly developing a reputation, perhaps exaggerated, as hotbeds of extremism.
But what about a place called Forest? It was here, on March 15, that police almost caught Salah Abdeslam, a suspect in the Paris attacks, before he was eventually arrested five days later in Molenbeek. Not only was Forest home to Abdeslam, a man who allegedly bears some responsibility for the deaths of 130 people, but one of the El Bakraoui brothers—both of whom authorities say helped carry out the Brussels attacks—had rented the house for him.
Forest is located southwest of Brussels, a short train ride away from the Gare Centrale, the capital's central station. At rush hour Thursday morning, a line had formed just outside as armed guards, their faces obscured with balaclavas (cloth headgear) searched commuters' bags.
Away from the crowds of central Brussels, Forest felt divorced from the city. As gray clouds loomed above, it too seemed tinged with gray. Only a few shops were open, a mishmash of hairdressers, beauticians and cheap clothing stores.
The house where Abdeslam was almost caught is on the most unassuming of residential streets, the Rue du Dries. Before it lies a large plot of overgrown land, with a billboard perched in the center, promising that it will soon be home to residences. A children's primary school opposite says it's open for lessons, but the lights inside are switched off.
No more than 50 feet from the school is a tall, yellow house, its windows shot out and covered in what looks like black tarpaulin. Walking up from the train station, it's not the first house with missing windows, but the chalk writing scrawled on the ground in front of number 60 is a bizarre surprise.
In pastel colors, people have written "everyone together," "no to hatred, no to racism" and "stay united."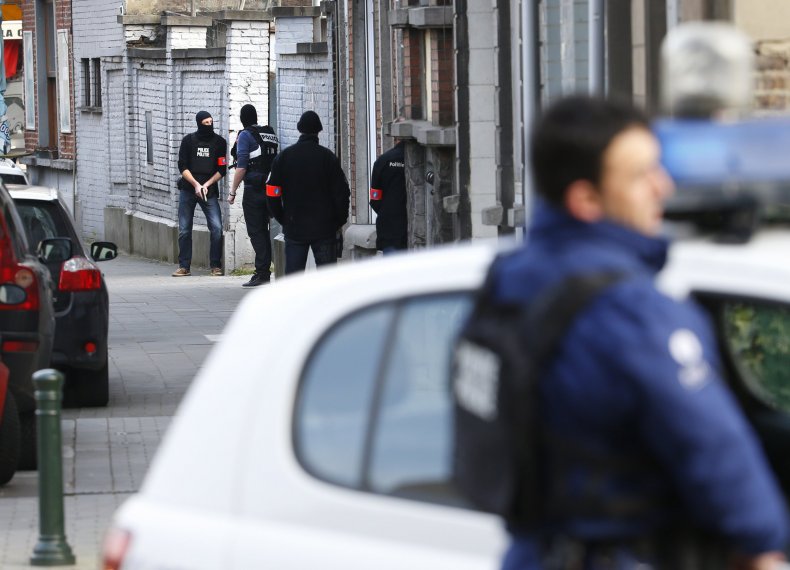 Speaking from her house, which faces Abdeslam's former hideout, Gitta, who asked that Newsweek not give her surname for security reasons, said she had no idea who her new neighbor was. "I always thought that house wasn't occupied," she said.
Though Gitta was away when the attack took place, Showkat Khan, a local bodega owner, had a good vantage point from his shop. "The police went to number 60 and rang the doorbell. Then the terrorists started shooting at them." In the ensuing firefight an armed police officer shot and killed an Algerian militant named Mohamed Belkaid.
The police had not expected to find the house occupied, believing it was an empty safe house. In the confusion, Abdeslam and an accomplice are believed to have fled through the roof to No. 7.
The front door at this property, just a couple of minutes' walk up the road, is wedged back into place, but the splintered wood around the door frame and the shattered glass above are signs of evident forced intrusion by the police. The only resident to answer at No. 7 refuses to discuss what happened.
"The whole night armed officers were investigating that house and No. 60," Khan said. "We couldn't leave the area." His story is echoed by Yousef, 28, who runs an Internet cafe opposite Khan's shop and just a few doors up from No. 7.
"There must have been 100 police officers as the raid continued and at least one or two helicopters," he said.
It is nearly impossible to imagine Forest experiencing such turmoil. Everyone Newsweek spoke to said what a quiet, safe place it was. Until March 15, the words "Islamist extremism" had never been linked to the area.
A sluggish, suburban town, it seemed the unlikely base for one of Europe's most dangerous men. But then, perhaps that's exactly why one of the El Bakraoui brothers allegedly chose it as a refuge for Abdeslam.
Walking away from the battered street, past a mosque closed for security reasons, shops and cafes soon appeared again. Residents of all ages and ethnicities went about their business, and one could almost forget the chaos of March 15. The only lingering signs of Forest's brush with extremism are windows draped in black tarp, a door wedged back into place and calls for peace scratched in chalk.