Salem E-Cigarette Plant Hazmat Incident Latest: Dozens Hospitalized After 'Mass Hysteria' Event
More than two dozen workers at an e-cigarette manufacturing plant in Massachusetts needed medical treatment after suffering breathing problems and nausea.
Fire and hazmat crews were called to the Thermal Circuits plant in Salem after around 30 people fell ill during their shift on Sunday (June 24).
An investigation is underway to determine why the workers became unwell. The Salem Fire Department had already been called to the plant earlier in the day following reports of a suspected chlorine leak.
However, officials gave the site the all clear and workers were able to return to their jobs until the second incident less than two hours later.
Jennifer Mieth, spokeswoman for Massachusetts fire services, said the crews on the ground "do not believe that this is connected to an earlier chlorine leak in the building as that process was shut down and had not been restarted," MassLive reports.
Firefighters later confirmed they did not detect any chlorine in the plant during their second visit either.
According to a statement from the Salem Fire Department, the hazmat response team suggested that "new carpeting was being installed in the building that did leave odors but no hazardous or dangerous readings were detected."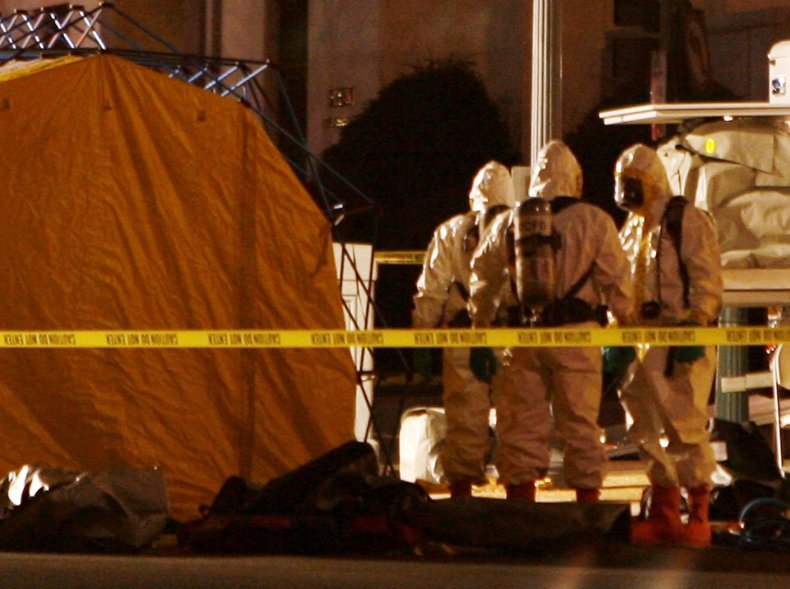 Salem Deputy Fire Chief Alan Dionne told WBZ that "there seemed to be a panic in the building," as workers began to run during the suspected chemical leak. Dionne added there was "mass hysteria" as the workers tried to exit the building.
At least one of the workers at the plant suffered a seizure during the incident and was taken to a Boston hospital. According to WBNS-TV, 15 workers were taken to a local hospital while about 15 others made their way to hospitals themselves.
The condition of the employees is not yet known. When asked if the plant would reopen on Monday (June 25), Dionne told reporters "absolutely not," according to WBZ.
Around 450 to 500 staff were working at the plant at the time of the incident. Workers reportedly began feeling unwell following a shift change.
The Occupational Safety and Health Administration, the Environmental Protection Agency and Environmental Police are considering launching an investigation into the incident, reports Boston 25.