The Best Sales? Most Americans Say Black Friday Deals Make for the Best Holiday Shopping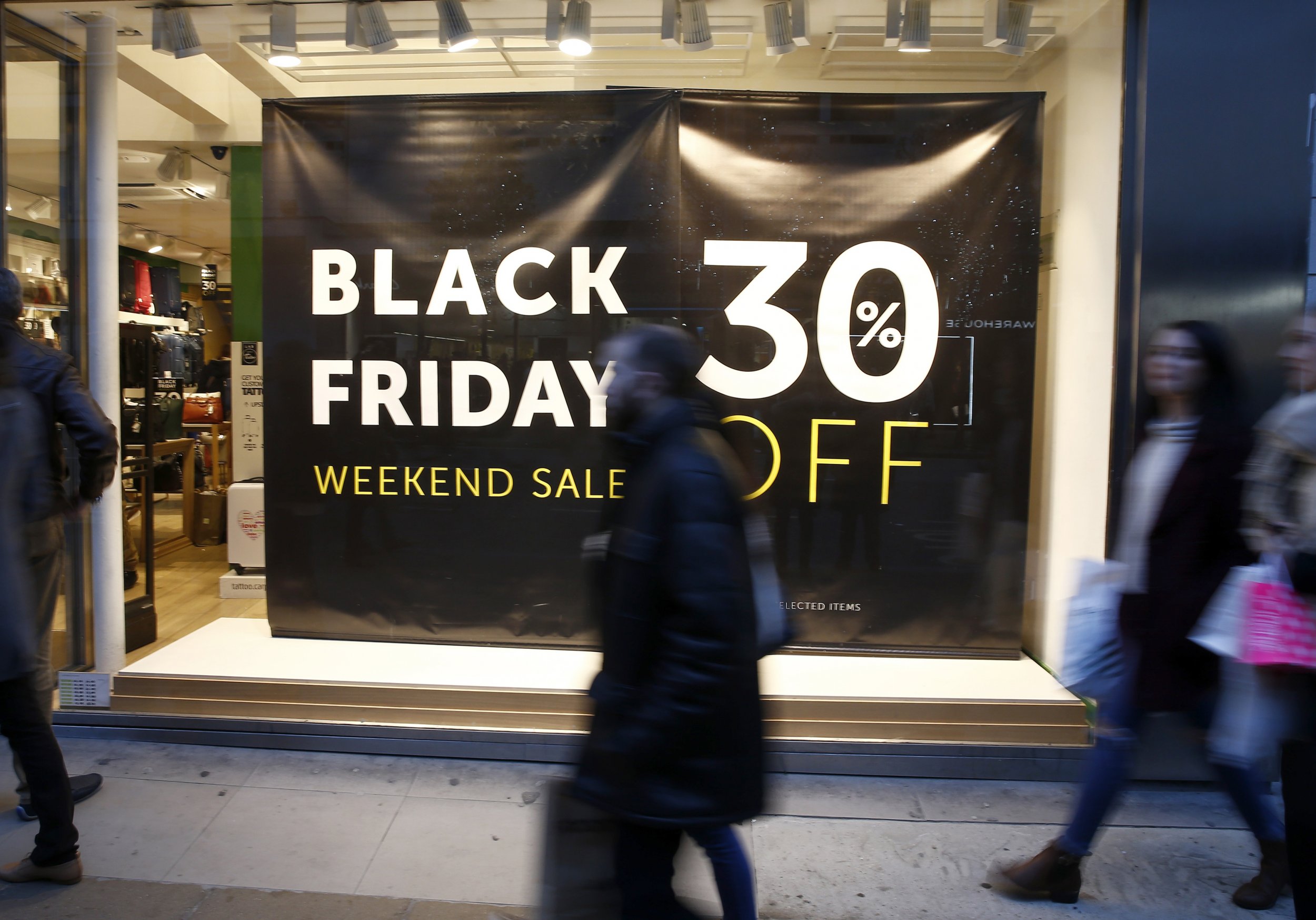 Businesses have been advertising Black Friday sales left and right, but are they really worth the hype? Over half of Americans said yes, YouGov reported earlier this month.
The results were gathered from a YouGov Omnibus poll about holiday sentiments, with questions about the best times to do holiday shopping, to decorate and to start taking the previous holiday's decorations down. When it came to holiday shopping, 55 percent of Americans said Black Friday was the perfect time. That time period was most favored by the 35 to 54 age group, among whom 62 percent said Black Friday was ideal. YouGov theorized that this may be because that group was the "likeliest age bracket to have children under 18."
Some preferred to enjoy Thanksgiving weekend without a hectic shopping trip. A third of respondents, largely made up of millennials and people over the age of 55, said Thanksgiving weekend was too soon to be considering holiday gifts.
Age wasn't the only factor: It also mattered which holiday they were celebrating. Among respondents who celebrated Hanukkah, 20 percent felt that if you waited until Black Friday to finish your holiday shopping, you were shopping too late. This is understandable since the first night of Hanukkah this year will be December 12th, making almost a two-week difference between the night the first menorah candle is lit and Christmas Day.
Despite the big push for Black Friday shopping, shoppers aren't guaranteed to get what they want. Another YouGov poll found that less than a quarter of Black Friday shoppers (24 percent) got the deal they were looking for each time they waited on a line. Still, 45 percent of Americans said they were able to purchase the desired items most of the time.
Black Friday wasn't universally popular in years past. The Atlantic reported that two years ago, big companies themselves created "anti-Black Friday" campaigns. A commercial in 2015 announced, "At T.J. Maxx, Marshall's and HomeGoods, we're closed on Thanksgiving, because family time comes first." There also have been Black Friday boycotts in recent years, particularly among black Americans, to protest police brutality and to show the weight of their dollar.
Some people simply considered Black Friday overrated. Business Insider, for example, reported last year that "many Black Friday deals simply aren't worth it." The site cited Kyle James, the founder of a site called Rather-Be-Shopping.com, who said the items popular during Black Friday sales were often cheaper at other times of the year.
YouGov's holiday poll contained other interesting findings. For more than half of Americans, (about 52 percent), holiday commercials that played a month before the holiday or earlier were too early. However, 14 percent of Generation X'ers and 17 percent of Generation Y'ers thought it was never too early for a company to put out holiday commercials.
When it came to decorations, 37 percent of Americans thought that putting them up a month or more in advance was too early. Millennials didn't have as much of a problem with early decorating: 24 percent said it was never too soon for holiday decorations, while only 17 percent of respondents overall said it was never too soon.