Sallie Mae Executives Celebrate in Hawaii as Americans Are Crippled By Student Loan Debt
As Americans across the country struggle to pay off their student loan debts—a whopping $1.6 trillion nationally—often working multiple jobs and sometimes declaring bankruptcy to protect what little assets they have left, the people authorizing those loans at one of the largest lending companies in the United States, Sallie Mae, are getting rewarded with a free trip to Maui.
Originally reported by NBC Nightly News with Lester Holt, Sallie Mae flew 100 employees to Hawaii in August for a little fun in the sun to celebrate the $5 billion in student loans they sold to more than 370,000 people. Meanwhile, of the nearly 45 million Americans who have some kind of student debt, according to Forbes magazine, many struggle to pay back the loans because of alleged suspicious lending practices (like engaging in subprime lending practices and authorizing loans to people who likely cannot pay them back) on behalf of lenders like Sallie Mae.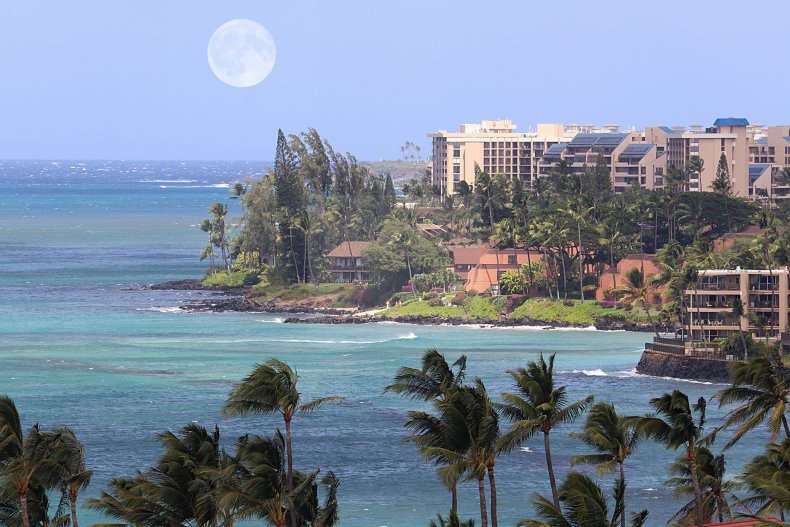 Paige McDaniel, 39, described to NBC News the reaction she received from Navient—a lending company created as an off-shoot from Sallie Mae in 2014 (yet financially a separate independent company from Sallie Mae)—when she was hit with a $1,500 a month bill for the $120,000 loan she took out to get her Master's degree.
"When I told them that, you know, I couldn't afford that, could we make some payment arrangements, they essentially said, 'So sorry, we'll put a lien on your house and garnish your wages if you don't make those payments,'" McDaniel told NBC News.
Navient says McDaniel now owes the company $304,000.
"There's no way anybody can ever dig themselves out from underneath that," said McDaniel. "They just don't see that there are families on the other side of this."
But while McDaniel has been forced to declare bankruptcy, Sallie Mae CEO Ray Quinlan was in Hawaii, telling NBC News the company picked the get together in Maui because it was a "nice spot."
"We said, 'Hey, look, Maui is a pretty nice spot,'" Quinlan told NBC News.
But it's not all work and no play for the employees. Quinlan said it was not an "incentive trip" and that while employees had the option of bringing their families along, it had to be on their own dime.
"If you wanted to stay a few days or want to bring family, that's up to you," Quinlan told NBC News.
Users on Twitter were still perplexed, some even shared their own stories of struggling to get out from under the debt.
The issue of student loan debt has quickly become a hot issue on the 2020 presidential campaign trail, with senators Bernie Sanders and Elizabeth Warren both making student loan forgiveness a cornerstone of their campaign.
"The student debt crisis is real and it's crushing millions of people—especially people of color," Warren said in a statement to Forbes magazine in June. "It's time to decide: Are we going to be a country that only helps the rich and powerful get richer and more powerful, or are we going to be a country that invests in its future?"
A report from the non-profit research group the Urban Institute estimates that by 2023, 40 percent of people with student loan debt will default on their payments.
But for people like McDaniel, it's not just her debt she's worried about, it's how she's going to pay for her children's education.
"It's not just my generation cause I have the loans, it affects my children," McDaniel told NBC News. "How am I going to send them to college?"