Sally Field's Son, Sam Greisman, Finally Meets Olympic Crush Adam Rippon
Sally Field might be a two-time Academy Award winner, but she's making waves these days as a matchmaker. Nearly a month after son Sam Greisman started crushing on Olympic figure skater Adam Rippon, Field helped get the two of them together.
Rippon, the first-ever openly gay athlete to qualify for the Olympics, was honored Saturday at the Human Rights Campaign 2018 Los Angeles Dinner with the Visibility Award for bringing LGBTQ visibility to a new level. Greisman was in attendance too, and his dream of meeting Rippon became a reality.
On Sunday, Greisman shared the moment on Twitter—a photo of himself with his arm wrapped around Rippon and a shout out to the woman who helped make it happen.
The very public campaign to get Greisman, 30, together with Rippon, 28, began in early February after he shared a screenshot from a text exchange with his mom. "Sam...he's insanely pretty. Find a way," Field suggested.
The original screenshot hid the identity of Greisman's crush, but Field quickly replied to her son's tweet with Rippon's handle. The tweet didn't elicit a response from the Olympic athlete, but Greisman said his mother's advice was "really helpful."
Still, the 71-year-old actor told BuzzFeed her son was so embarrassed. "Sam was mortified. I have to bud [sic] out now...but I would like to see Adam in the family," she said in February.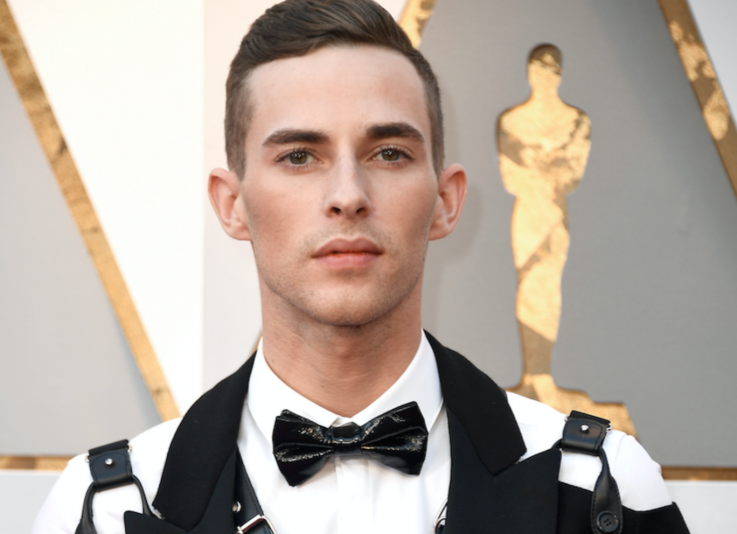 But Field's efforts weren't unnoticed for long. Social media went nuts imagining the two being brought together by the legendary actress. And soon, Rippon learned about Greisman's interest in him during an appearance at BuzzFeed's Snapchat studio in Pyeongchang, South Korea.
"Sally! She's bold. Sam, your mom—I admire her. And I'm sure one day we're going to meet! So thanks, Mom," Rippon told BuzzFeed days after Field's pleas failed to grab his attention.
Sally Field's Son, Sam Greisman, Finally Meets Olympic Crush Adam Rippon | Culture