Trump Will Make U.S. an Autocracy Unless Americans Speak Out, Sally Yates Suggests in Stinging Op-ed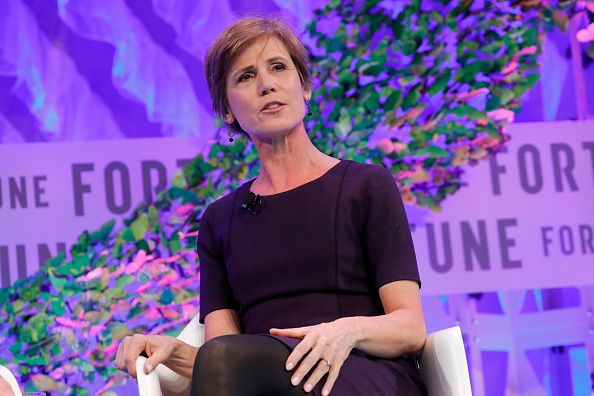 Without mentioning him by name, former acting Attorney General Sally Yates skewered President Donald Trump and his administration for threatening the integrity of the Founding Fathers' principles.
"We are not living in ordinary times, and it is not enough for us to admire our nation's core values from afar," wrote Yates in an op-ed published by USA Today on Tuesday.
Yates wrote of the importance of honoring the words in the Declaration of Independence and the Bill of Rights, and suggested that the U.S. faced a test of whether it would uphold the principles the Founding Fathers hoped to achieve. In order to protect American values and prevent the country from operating as an autocracy, she wrote, Americans must hold leaders accountable for telling the truth and using the criminal process honorably, not as a "sword" to protect the powerful from political enemies nor a "shield to protect those in power."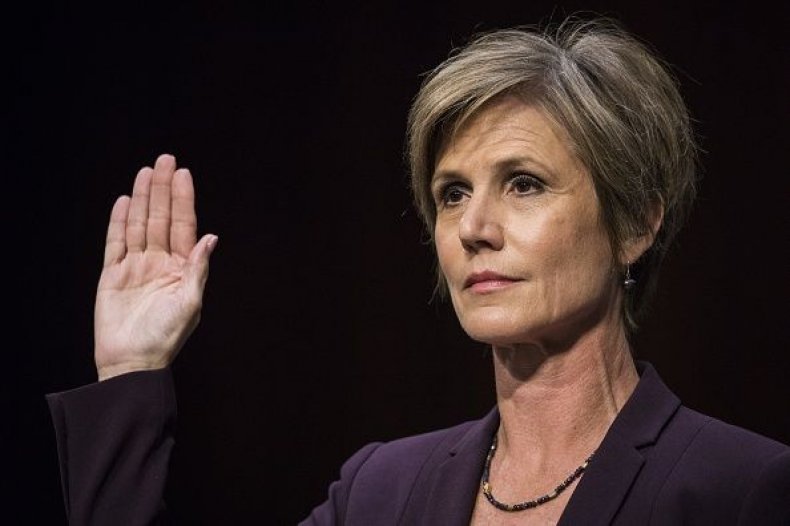 Trump fired Yates three days into his administration, ending her time as acting attorney general after she blocked his executive order establishing the first iteration of the travel ban. She was formerly the deputy attorney general under Attorney General Loretta Lynch in Barack Obama's administration. Her op-ed reflects the stance she took when she first refused to uphold the ban—she said then that it was more important to protect the Constitution than her own position in the Department of Justice.
"So stand up. Speak out," wrote Yates on Tuesday. "Our country needs all of us to raise our collective voices in support of our democratic ideals and institutions."
Yates wrote that holding the words in the preamble to the Constitution as the shared vision for our nation is the one thing that should unify Americans. She highlighted the importance of protecting the basic rights stated, describing freedom of speech, including the right to protest; freedom of religion as the separation of church and state; and freedom of the press as an "essential" democratic institution that should hold leaders accountable.
The rule of law truth is what separates the U.S. from an autocracy, wrote Yates, and debates on policies and issues need to avoid "raw appeals to emotion and fear through polarizing rhetoric and fabrications" if we want to remain true to American values. She warned against normalizing "an indifference to truth."
The op-ed recalled some of Yates's criticisms of Trump after she left office. In May, Yates contradicted the Trump administration's claims about former national security adviser Michael Flynn, saying that she warned Trump about Flynn's problematic past. She criticized the administration for what she saw as a disregard for the truth and an alarmingly high tolerance for lies.
"Over the course of our nation's history, we have faced inflection points—times when we had to decide who we are as a country and what we stand for," wrote Yates. "Now is such a time."