Ex-Acting Attorney General Sally Yates Explains Why She Defied Trump's Travel Ban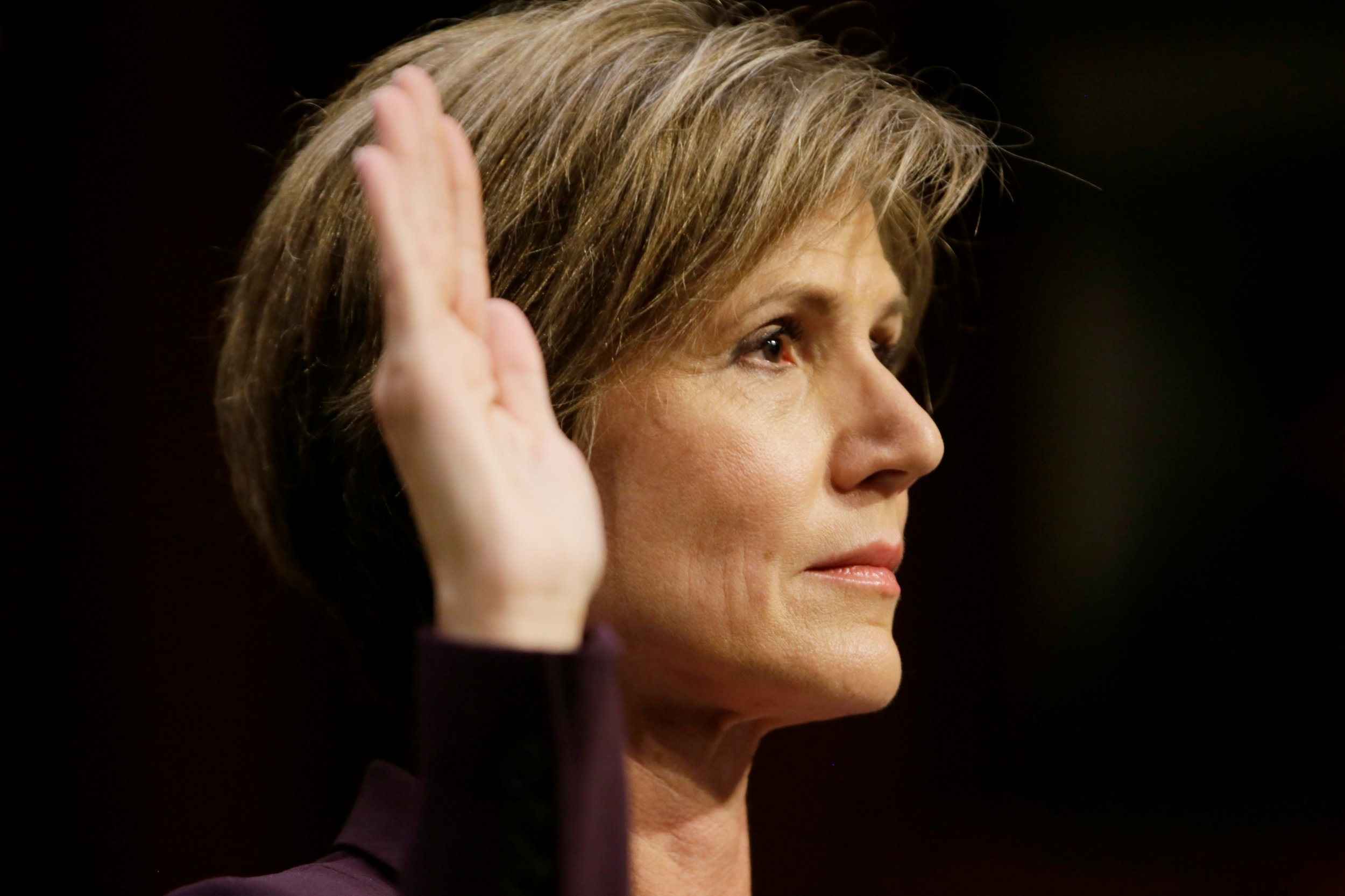 Former acting attorney general Sally Yates did not shy away from addressing the controversy that has come to define her career at a speech at Harvard Law school.
President Donald Trump fired Yates three days into his administration after she defied his executive order banning people from seven Muslim-majority countries entering the U.S. "The defining moments in our lives don't come with warnings," she told the 2017 graduate class, the first in the law school's bicentennial history to have a 50/50 ratio of male and female students.
A former deputy attorney general under attorney general Loretta Lynch, Yates followed through in the Department of Justice (DOJ) tradition of acting as attorney general to ensure stability and continuity during the transition between two presidential administrations. "It was supposed to be an uneventful time," she said. She was even told she would "have time for a lot of long boozy lunches."
Then, on January 21, she learnt of the executive order from media reports. After examining the order, it became clear to her that DOJ lawyers called to defend the ban would have had to argue that it had nothing to do with religion and that it did not target Muslims. She said it would have been "a defense not grounded in truth, so I instructed not to defend the ban".
Yates also explained why she did not resign. "Resigning would have protected my personal integrity but not the integrity of the DOJ," she said, followed by an applause.
Ultimately, she said, her decision was based on the lessons learnt from her mentors at the DOJ, which she joined in 1989. "[They] instilled in me the privilege of representing the people of the United States and upholding the law and the Constitution," she said, inviting graduates to similarly look inside themselves to understand who they are and what they stand for. "You never know when you will be asked to answer that question," she added.