Salma Hayek Was Destroyed By the Same Shame that Protected Harvey Weinstein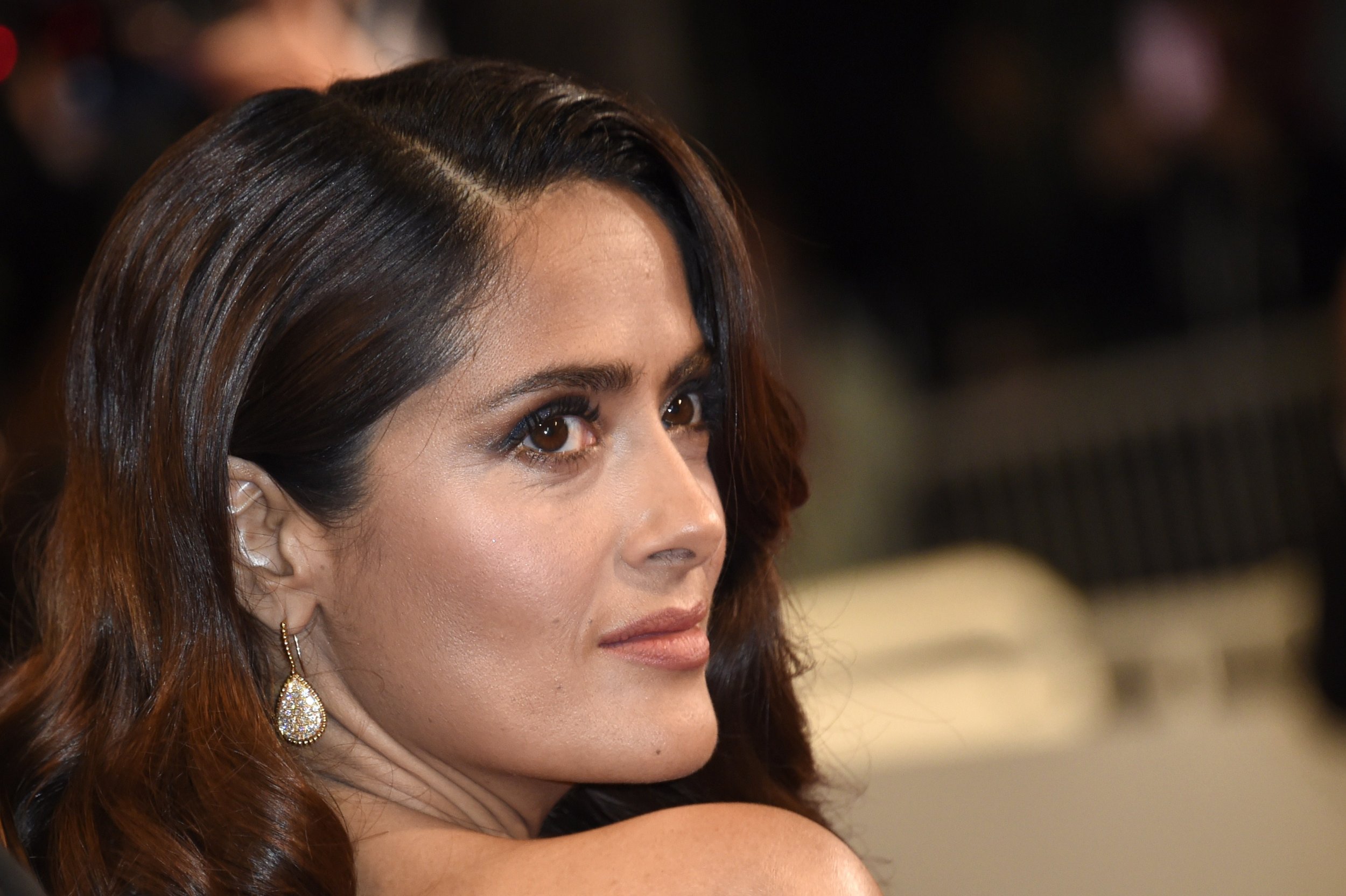 They are prone to make pronouncements: You are beautiful, you are ugly; you are talented, you are different; then, you're nothing special. They may touch you with a delicacy that suggests that you are precious—but mock, deny, or reject them, and you're a whore. You're for sale. You're worthless.
It goes without saying that "they" are men, typically privileged—and often powerful, or else youthful enough to be envisaged by those with power as golden boys with bright futures.
And, as the referent of "you," well, you are not. You are a girl, or a woman, or nonbinary, or a boy or man who is otherwise somehow vulnerable. But I will focus on girls and women, given my own work on misogyny.
How do they pull this off? How do so many powerful men like Harvey Weinstein and Kevin Spacey and R. Kelly and President Donald Trump get away with their abuse for decades?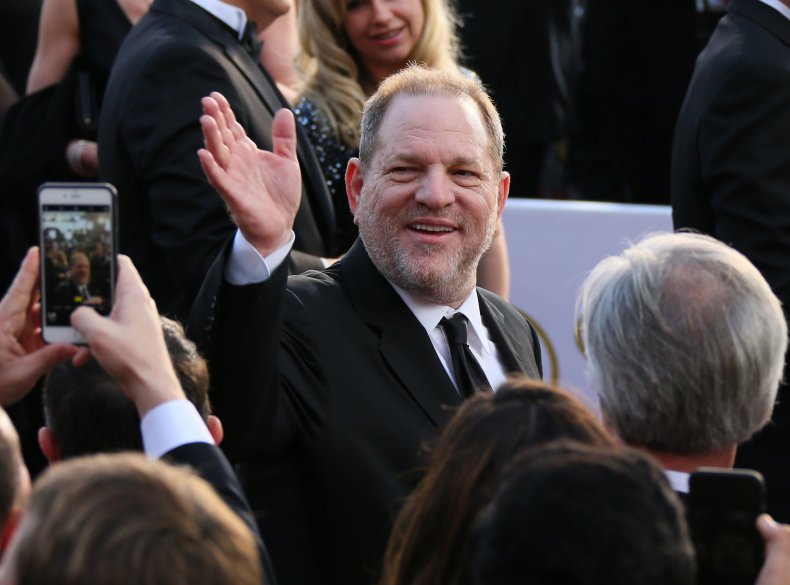 They inspire fear, of course, by directly threatening their victims—and we as the public inspire little faith that we will listen to victims' testimony. They often make you dependent on their good will, or else, because their pronouncements are consequential; they often have a real-world upshot. And if you thwart their will or wound their egos, they may be prone to retaliate. And, what's more, they have the power to humiliate and shame you. That subsequent incipient shame serves to secure your silence.
This is what Salma Hayek writes of Harvey Weinstein in her powerful and moving New York Times piece, in which she breaks her long-held silence about the movie mogul's abuses. He made Hayek's creative dreams seem feasible; he gave her the sense that she might be someone someday; and then, cruelly and vindictively, lashed out when she did not give him what he wanted. When she denied him sex, in particular, and said "no" to him in general, he treated her like a nobody. He made her seem to herself like a body, just a body, not an actor or artist or person. He belittled and threatened to kill her; his sexual coercion being just one move in his shaming repertoire.
I still remember the scene from one of Hayek's early films, Fools Rush In, from 1997, which I saw shortly after it came out. Hayek's character, Isabel, is cleaning the oven, when her new husband, Alex (played by Matthew Perry, cast as the white everyman) receives a surprise visit from his parents. His father-in-law assumes Isabel, being Mexican, is the housekeeper—"And what a housekeeper!" he exclaims to his son, leering after her. The similarly white wife-cum-mother character responds to this indulgently. It is racism meets sexual objectification meets the kind of invidious comparison which misogyny feeds and thrives on.
One of Alex's friends similarly asks him in surprise: "You married her? The one with the body?" Hayek is good for one thing in such racist white eyes, and judged in instrumental values—e.g., the shifting, fleeting, relational, secondary quality of sexiness.
When Hayek failed to play a sufficiently sexy Frida Kahlo to satisfy Weinstein, this enraged the famous director, according to her account. (Though Weinstein has forcefully denied this.) Thus thwarted, he exploded, given his extant frustrations. He isolated and humiliated her, before forcing her to perform a topless sex scene against which Hayek's very body protested. She writes of panicking, vomiting and weeping at the thought of his eyes on her naked body—a visceral rejection of the shame such men often weaponize against women, and which protects their reputation.
The power and genius of the #MeToo campaign, pioneered by Tarana Burke in 2006, which reached the white liberal mainstream via a tweet by Alyssa Milano this past October, lies partly in cutting through this shame. Burke's rationale for what she characterizes as her life's work is compelling: among other things, to shift the shame to the perpetrators from the victims. This is not, as Burke argues, primarily a matter of hunting down bogeymen or rooting out bad apples; it is a matter of changing the social structures that foster and conceal them.
New York Democratic Sen. Kirsten Gillibrand has recognized this shift, calling for Trump's resignation this week in view of his well-known history of misogynistic abuses and insults to women (including of Gillibrand, most recently). It didn't work last November; but there are reasons to hope and press for better in the #MeToo era.
Most importantly, as Burke points out, the #MeToo campaign enables the most vulnerable and marginalized victims, including the black and brown girls on which her work has centered, to resist the ostracism and pathologization that would otherwise sustain their silence. For those already on or near the margins of society, or subject to multiple compounding forms of oppression, this is not only helpful but vital.
For, there is considerable strength in numbers against shame, which serves to sever social connections. Think of the characteristic look of shame: your head bowed, your eyes lowered. But when you look to others wrongfully shamed, too, your eyes may lock, your spines stiffening.
Kate Manne is an assistant professor of philosophy at Cornell University, having previously been a junior fellow at the Harvard Society of Fellows from 2011-2013. She works in moral, social and feminist philosophy. Her work has appeared in The New York Times, The Times Literary Supplement, The Chronicle of Higher Education, The Huffington Post and New Philosopher.