Salmond a Likely Winner Whichever Way Scots Vote on Independence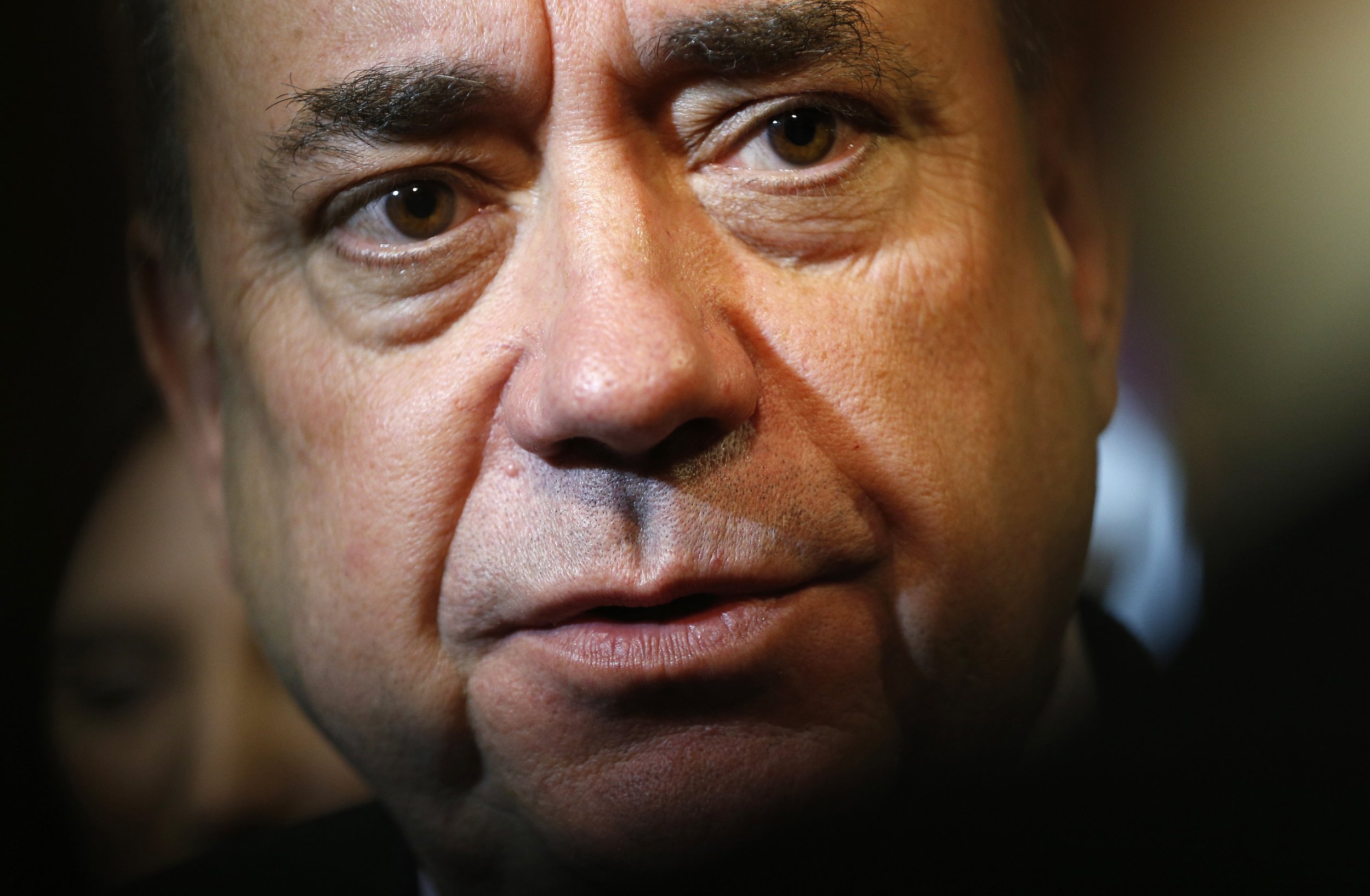 Alex Salmond wields no claymore sword and appears only sparingly in a kilt, and yet he has brought Scotland closer to independence than any Scottish warrior since union with England more than 300 years ago.
Dressed typically in a business suit, the Scottish National Party leader has used guile, charm and persistence over many years to build a movement for independence. This campaign reaches its climax on Thursday when Scots vote in a referendum on whether to stay part of the United Kingdom or to break away.
A "Yes" vote for independence would mark a huge personal victory for Scotland's First Minister but even if he loses, opinion polls suggest the margin is likely to be narrow.
Rather than skulking off into the background, Salmond would still have a big role to play, particularly in holding British political party leaders to promises of greater powers for Scotland if voters opt to stay in the United Kingdom.
Salmond has all but wiped out a large poll lead for the "No" campaign, winning over many Scots with predictions of a prosperous future in an independent state free of interference from a London-based British political elite.
"The electorate are inclined to give Salmond the benefit of the doubt," said David Torrance, author of the biography 'Salmond: Against the Odds'.
"Although he is quite a divisive character in many ways - he can put people off as much as win them over - those who are onside are prepared to go along with what he says to a remarkable extent," Torrance told Reuters. "The cynicism which is afforded to other politicians is often suspended with him."
Many voters have responded well to Salmond's assertions that he will safeguard the National Health Service (NHS) despite funding pressures. But his critics and opponents accuse him of bullying, shouting down opposing views and making promises about a "land of milk and honey" that he cannot possibly keep.
Scottish Labour Party leader Johann Lamont last week accused Salmond of doing his best to divide Scotland, with a narrow nationalism replacing patriotism. "We are told there is only one expert in this debate, only one person who can be trusted - Alex Salmond - and we have to risk our jobs, pensions and our NHS on his say so," she said.
Salmond, nicknamed "Wee Eck" (Little Alex), says he wants a more socially fair Scotland. "This is not about personality and it's not about the party, it's about the future of the country, and how they can secure a positive, more prosperous but also more just future for Scotland," the 59-year-old former economist told Reuters.
TEAM SCOTLAND
Salmond has a sharp and witty turn of phrase, and instant recall of facts. The Spectator magazine, a bastion of English conservatism, named him as its Politician of the Year in 2011, citing the strength and popularity of both the man and his SNP government.
Polling analyst Peter Kellner wrote in a commentary on Monday: "He is arguably Britain's most skilled political campaigner."
Torrance said Salmond was surrounded by a talented "Team Scotland". "But at the same time he is significant in that he can make everything sound plausible and desirable, even when he doesn't have much supporting evidence."
Salmond has played a strategic long game, first bringing together a divided SNP and then building broad support among Scots ranging from Roman Catholics to Muslims. He has also cultivated businessmen, although with mixed results.
His masterstroke, Torrance said, was to shape the debate so he could shrug off suggestions that independence would lead Scotland into deep uncertainty. Instead, he portrayed his campaign as resistance to Westminster politics in a struggle of hope over fear. "It got to the point that no matter how legitimate questions about a certain issue were, it was cast as scaremongering or bluffing," Torrance said.
RICH SOUTHERNERS
Salmond was born on New Year's Eve, known in Scotland as Hogmanay, in 1954, to civil servant parents and raised in government-subsidised housing in Linlithgow, near Edinburgh.
He studied history and economics at St. Andrews University, where he encountered the perks of privilege. St. Andrews has long been popular with upper-class English students - Prince William studied there much later - and people close to Salmond say the experience made him resent any suggestion of rich southerners trying to direct Scotland.
Salmond joined the SNP in 1974 while at university. The Scottish political landscape was shifting and the North Sea started to produce oil in 1975, giving Scotland a financial footing that would make independence seem credible.
He continued as a party activist while working at the Department of Agriculture and Fisheries, where he met his wife, Moira, and later at the Royal Bank of Scotland.
Former colleagues there describe him as a workaholic and fiercely competitive. One said he had "an amazing confidence bordering on arrogance".
Over time his style has mellowed and become more conciliatory - his speeches today are leavened with witticisms and Scottish slang. For years he wrote a racing column for a Scottish newspaper, establishing a connection to the common man.
In 1979, the SNP was riven by factionalism after a referendum on Scottish devolution failed. Some wanted all-out independence, others were content with more powers. Salmond was pragmatic, arguing that devolution was a step towards the real goal, independence. By the late 1980s, with many Scots angered by a new poll tax imposed by Margaret Thatcher's Conservative government, Salmond seized his chance.
SNP members united in opposition to London and he emerged as a modern leader ready to reposition the party as more socially democratic and pro-European. In 1999 the Scottish Parliament was re-established for the first time since 1707 after a second referendum approved devolution under the Labour government of Tony Blair.
Some colleagues say Salmond can be bullying and bad-tempered. He quit as SNP leader for four years in 2000 to focus on Westminster after a falling out. He capitalized on growing unhappiness with Labour to beat the national ruling party by a single seat in 2007, becoming First Minister at the head of a minority Scottish government. In 2011 the SNP won an overall majority even though the electoral system was designed to encourage coalition governments.
Salmond has taken credit for many of Scotland's successes while shifting the blame for failures onto Westminster. But critics say the SNP has failed to deliver many policy changes that it talked about in campaigning, despite already possessing the powers to act.
Salmond plays the populist card, although one such move backfired. In 2013, he drew accusations of staging a cheap stunt for unfurling the Scottish flag at Wimbledon when Scot Andy Murray became the first British man to win the tennis tournament in 77 years.
However, he landed a blow on David Cameron last week after the Conservative prime minister urged Scots not to vote "Yes" just because they did not like "the effing Tories".
"I don't have to pretend to speak the language of the people," Salmond said the next day. "I know how the people speak."