Whole Foods Recall: Spinach, Mesclun Recalled For Possible Salmonella Contamination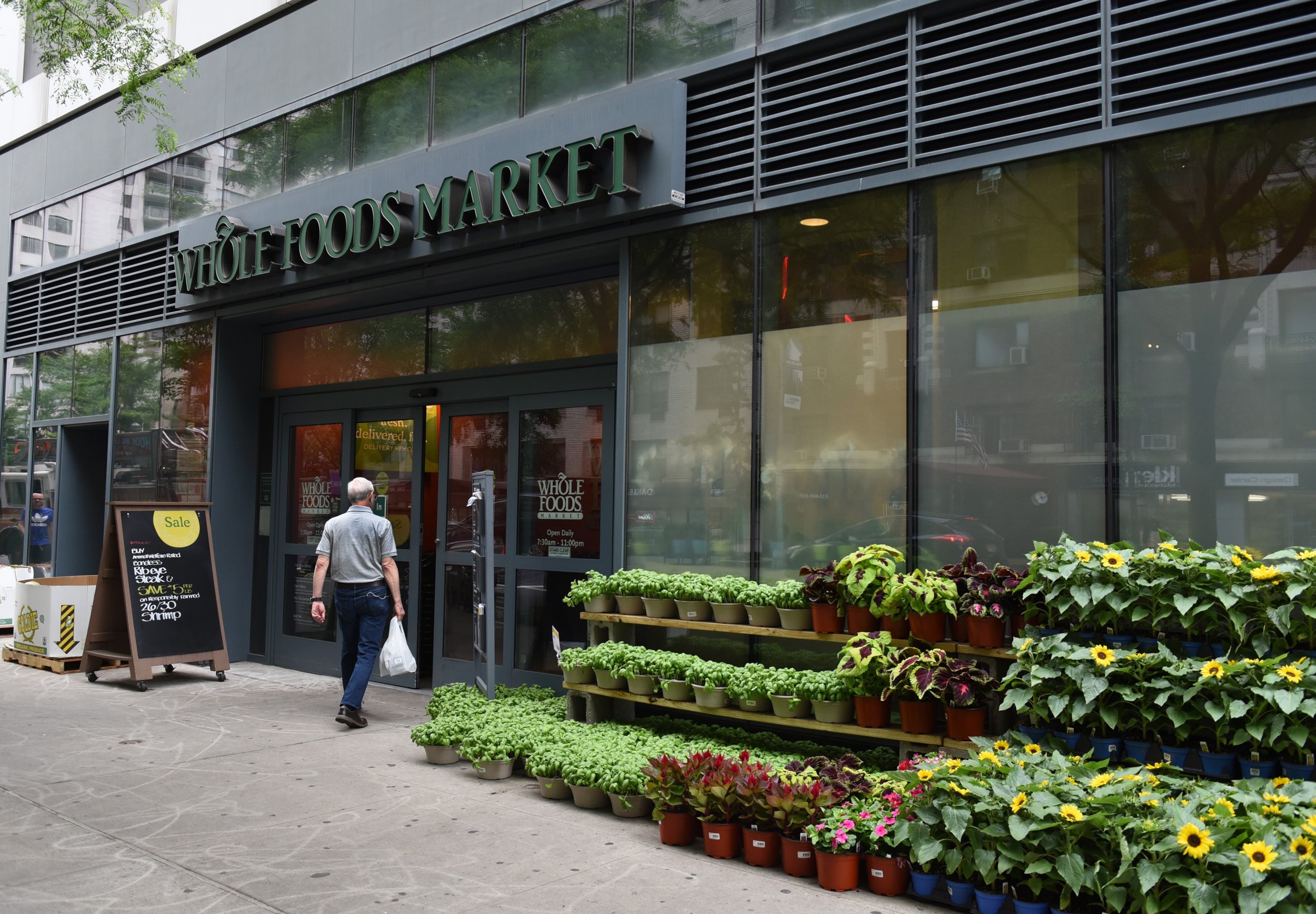 A recall of spinach from Satur Farms has prompted Whole Foods to recall a number of products as well. The baby spinach and Mesclun that is the subject of the recall may be contaminated with Salmonella and is part of a voluntary recall by Satur Farms.
The company announced the recall Wednesday because the baby spinach and mesclun with specific lot numbers could potentially be contaminated with Salmonella. The products were distributed in New York and Florida. Though the greens were only being sold in two states, they were used in Whole Foods products sold in eight states. Those states are Connecticut, Florida, Maine, Massachusetts, New Hampshire, New Jersey, New York and Rhode Island, according to the recall from Whole Foods announced Thursday.
For those who bought the baby spinach or the mesclun directly they can check the lot numbers on the package. The products that are being recalled are the 5 oz, 10 oz and 16 oz clamshell containers and the food service containers for stores and restaurants is "packed in sealed poly bags: 2-1/2 lbs, 3#, 4#, 4 x 2.5#, 4 x 3#," according to the recall. The lot numbers for the recalled products are as follows: Spinach Lot #18494, Spinach Lot #18513 and Mesclun Lot #18520.
The foods that the greens were used in by Whole Foods include prepared foods like certain salads, paninis, wraps, pizzas and sandwiches. A full list of the recalled prepared food items is available in the recall itself online here. More than 50 items were recalled and the product codes and sell by dates are also available in the recall. The product code can be found on the barcode on the wrapped item.
So far no illnesses have been reported and the possible contamination was discovered through routine sampling. Anyone with the products should throw them out or return them to the store where they purchased them, according to the recall.
Salmonella can be potentially fatal if contracted by the elderly, very young, or by those with weakened immune systems. Most healthy people who get the infection though experience highly uncomfortable but not deadly side effects. There are about 1.2 million cases of Salmonella infection each year, according to the Centers for Disease Control and Prevention.
Most people will start feeling ill within 12 to 72 hours of consuming the contaminated food and will experience diarrhea, cramps, nausea and a fever and it lasts about four to seven days, according to the CDC. Those with severe diarrhea should seek medical attention due to the risk of dehydration.
​