Salon Owner Who Released Maskless Pelosi Video Blames 'Leftist Politics' for Losing Business
Erica Kious, the San Francisco salon owner who released a video of Democratic House Speaker Nancy Pelosi, has blamed the subsequent loss of her business on "leftist politics."
"I thought if I ever lost my business, I would have lost it in an earthquake," Kious told attendees of the Heritage Action for America's Save Our Paychecks kick-off event in Fresno, California on Tuesday. "Never did I ever think that I would have lost everything I worked for by leftist politics. Gone."
In early September 2020, Kious released security video footage of Pelosi inside her salon with her mask pulled down below her chin. Kious said she released the footage to show that Pelosi felt safe enough to go inside a salon unmasked. At the time, Pelosi publicly supported business shutdowns and masking measures meant to slow the spread of COVID-19.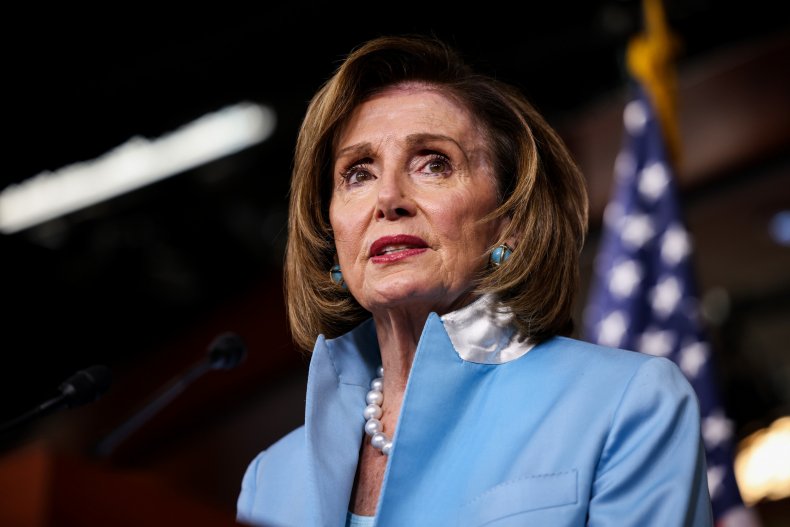 During Pelosi's visit to the salon, public health mandates had shuttered California's salons. Nevertheless, Kious said that Pelosi arranged her appointment with an independent stylist who, during Pelosi's visit, spoke with Pelosi about reopening salons nationwide for business.
"I went through the exact footage of her walking through my reception area with no mask. I literally felt like she took a knife and stabbed me in the stomach," Kious said at the Tuesday event. "I know inside me what she did was wrong, completely wrong."
After Fox News released the footage of Pelosi's visit in early September 2020, Kious told Fox News host Tucker Carlson that Pelosi's visit made her think of her staff members who weren't allowed to work and earn money for their families.
"If she is in there comfortably without a mask and feeling safe, then why are we shut down? Why am I not able to have clients come in?" Kious told Carlson.
In response to the video, Pelosi said that she had been "set up."
"I take responsibility for trusting the word of the neighborhood salon that I've been to, over the years, many times, and that when they said that we're able to accommodate people, one person at a time," Pelosi said. "As it turns out, that was the setup.... I think that this salon owes me an apology for setting me up."
Kious denied that she had set up Pelosi. She said the cameras in the salon had been set up and have remained operational since she first opened years ago.
Heritage Action for America's Save Our Paychecks event is a six-state tour meant to highlight policies of Democratic President Joe Biden that the group considers "disastrous" for the pocketbooks of workers.
Heritage Action for America is a conservative organization. In the past, the group has supported efforts to repeal the Affordable Care Act, also known as Obamacare. The group erected pro-police billboards in New York City, Dallas and Atlanta during the racial justice protests of summer 2020. It has also supported Republican efforts to tighten voter access following the 2020 presidential election.
Newsweek contacted Pelosi's office for comment.