Salon Owner Won't Allow Customers to Wear Masks Because 'Covid Doesn't Exist'
Since the arrival of the coronavirus, there have been some wild conspiracy theories about its origin and validity. One English beauty salon is taking the conspiracies even further, though, claiming that Covid-19 doesn't actually exist.
A beauty shop called Skin Kerr Aesthetics banned customers from wearing face masks during salon treatments for this reason, and it sent customers and onlookers into a frenzy. The shop, located in Bootle, England, put up a controversial window sign that explicitly states a few things about the virus...or as they might say "alleged" virus.
A photo of the sign, published by the Liverpool Echo, reads:
Covid Free Salon
No Masks
We Take Cash
Covid Talk Is Banned
You Can't Catch What Doesn't Exist
It's followed by a new hashtag that reads #voodoovirusisbulls*** and #wedonotconsent. Another line asks readers and patrons to respect the "rules of the salon."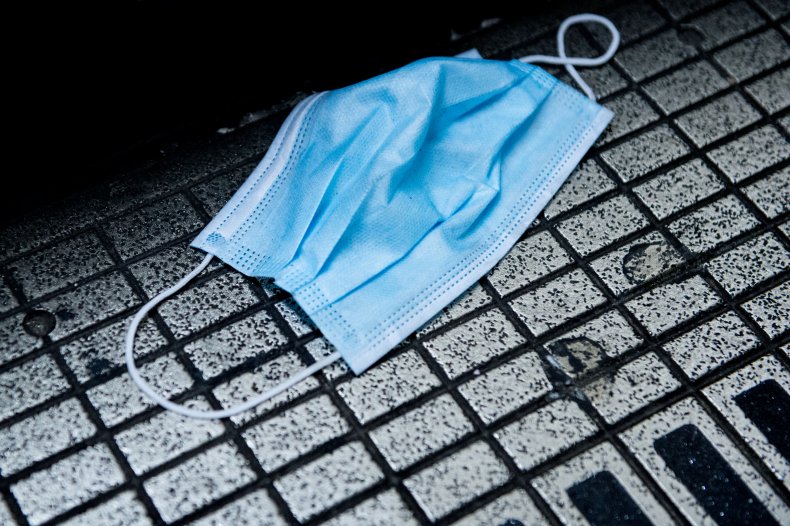 Outrage sparked when the poster was uploaded to Facebook by Skin Kerr. It's since been deleted. A manager for the salon said they've received violent threats since the post first went live. While the Skin Kerr Facebook page can't even be accessed by the public at this time, some Facebook users have screenshotted the message, and continue to share it.
A handful of Facebook users shared upset messages that pointed to the deaths from Covid in their own lives. Many claimed to have lost loved ones to the respiratory virus, and found the debate about the illness insensitive. Others, though, praised the salon for standing up against the common message, and appeared to agree that coronavirus is a hoax.
In the same tone, some even endorsed the salon's right to state their beliefs. The leading argument from those who appeared to agree with the conspiracy message was that patrons don't need to visit Skin Kerr if they don't believe in the salon's message.
Twitter users had a bit more fun with the message, some exaggerating the conspiracy claims and others trying to involve local police.
English salons reopened in July. Some services, which require face-to-face contact, like brow waxing, were only allowed to resume in salons in August.
The United Kingdom has seen over 350,000 confirmed coronavirus cases since the illness' conception in late 2019. 279,000 of those cases have been in England. Of those cases, nearly 40,000 people have died of the disease.
Skin Kerr could not be contacted by Newsweek for further comment.