Salt Lake City Mayor Says 'Multiple Systems Are Failing' After 13-Year-Old Autistic Boy Shot by Police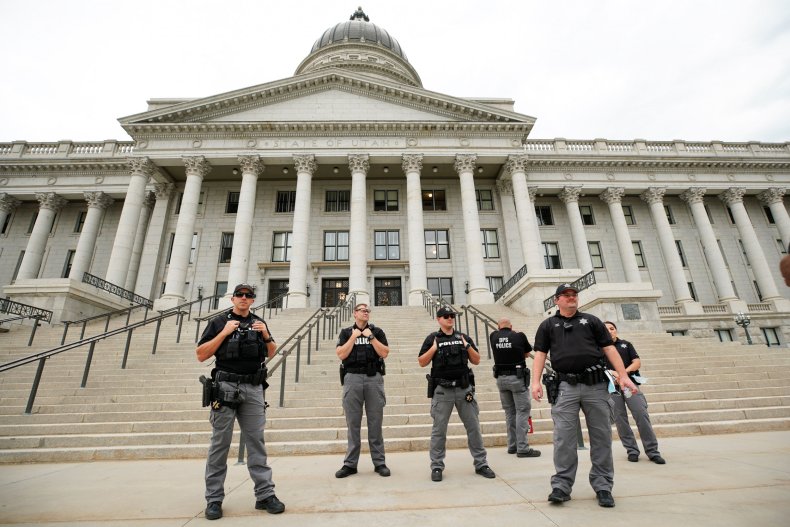 A mother in Salt Lake City, Utah called 911 last Friday for help with her 13-year-old autistic son Linden Cameron, who was experiencing a mental health episode.
The responding police officer shot him.
This law enforcement breakdown, which is currently under investigation, has raised new concerns about officer training and use of force amid a summer of protests against police brutality. Mayor Erin Mendenhall, speaking to Newsweek on Wednesday, said at a minimum the incident highlights the need for more police reform and mental health resources.
"There are multiple systems here that are failing people in those circumstances," Mendenhall said. "The parts of the system that are under our city's watch are being unpacked as we speak, and they need to be rebuilt better."
Cameron's mother, Golda Barton, told local news affiliate KUTV that she called the police to report that she needed a crisis intervention as her son, who has Asperger's Syndrome, was struggling with separation anxiety at her need to return to work.
Salt Lake City Police Sergeant Keith Horrocks told reporters Sunday that officers were responding to reports that "a juvenile was having a mental episode" and thought Cameron "had made threats to some folks with a weapon."
But Horrocks said there was no indication that the teen had a weapon, and his mother said she told officers on the phone that her son didn't possess one.
"He's a small child," Barton told KUTV. "Why didn't you just tackle him? He's a baby. He has mental issues."
According to a GoFundMe page launched to help pay his medical bills, Cameron suffered injuries to his shoulder, both ankles, intestines and bladder. The page describes him as someone who "loves video games, four-wheeling, and longboarding with his older brother, and building things. He is always looking for ways to help people out."
Mendenhall has promised a swift and transparent investigation into the shooting. The incident is being looked at by other law enforcement officials in Utah who are not part of the Salt Lake City Police Department. The police in Salt Lake City are expected to release body camera footage of the episode later this month.
The officer who shot Cameron has not yet been identified. When asked if she would support the suspension or firing of the officer, Mayor Mendenhall said she couldn't speculate amid the ongoing investigation.
Nationwide, activists are calling for major changes to policing, including an end to the practice of having officers respond to mental health emergencies. The debate was reignited following the death of Daniel Prude, a Black man who was suffering from acute mental health problems when he died of asphyxiation as police officers in Rochester, New York tried to take him into protective custody.
The Salt Lake Police Department is already better-equipped for handling mental health calls than some of the other agencies in Utah. All officers in the city are trained in crisis intervention (CIT), which is a 40-hour course that is encouraged but not required by the state.
Mayor Mendenhall said it's still not enough.
"I know that we can do better with our training when it comes to our officers dealing with and supporting families and individuals who are in a mental health crisis," the mayor said. She noted that the CIT training will be part of the investigation into whether or not officers responded within policy during the incident involving Cameron.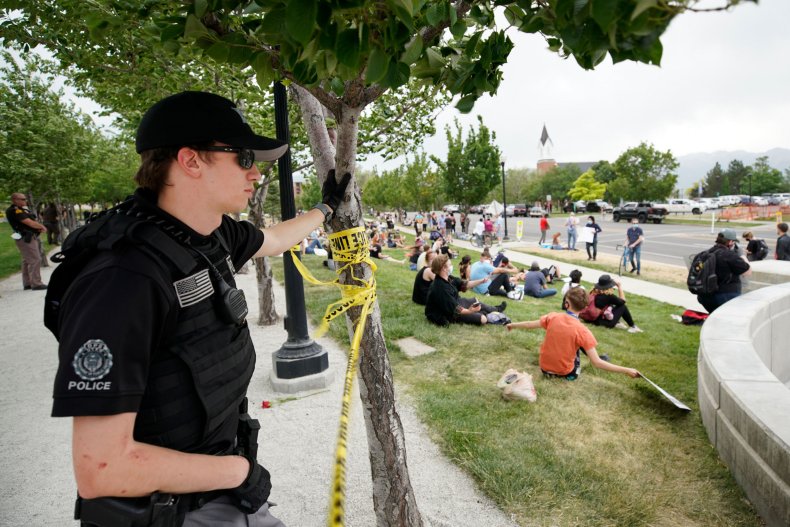 This isn't the first time that the city's police department has been under scrutiny. In July, Governor Gary Herbert declared a state of emergency in response to protests in Salt Lake City after the authorities said that the fatal police shooting of a 22-year-old man in May was justified. In August, law enforcement halted the use of police dogs in arrests after one was ordered to attack a Black man who was on his knees with his hands in the air.
Last month, Mendenhall issued an executive order that included several reforms on police use of force, de-escalation tactics, body camera use and search and seizure policies. The order went into effect one day after Cameron was shot on September 4.
The city also put together a commission on racial equity and policing, which will spend the next year looking at Salt Lake City's law enforcement in terms of culture, budget and policies. The diverse commission will report to Mendenhall and the city council on a bimonthly basis with proposals to improve policing.
The mayor said these reforms were just the beginning, promising that the city wouldn't shy away from the hard work.
"We have to approach these tragedies as opportunities for us to become better public servants," Mendenhall said. "We have to listen better. We have to be able to dig in with real relationships of understanding. The table, at the city, the state and the national level, has been too small for too long."