Salt Lake City Pride: Gay BYU Student Receiving 'Jesus Loves You' Button Was Monumental Moment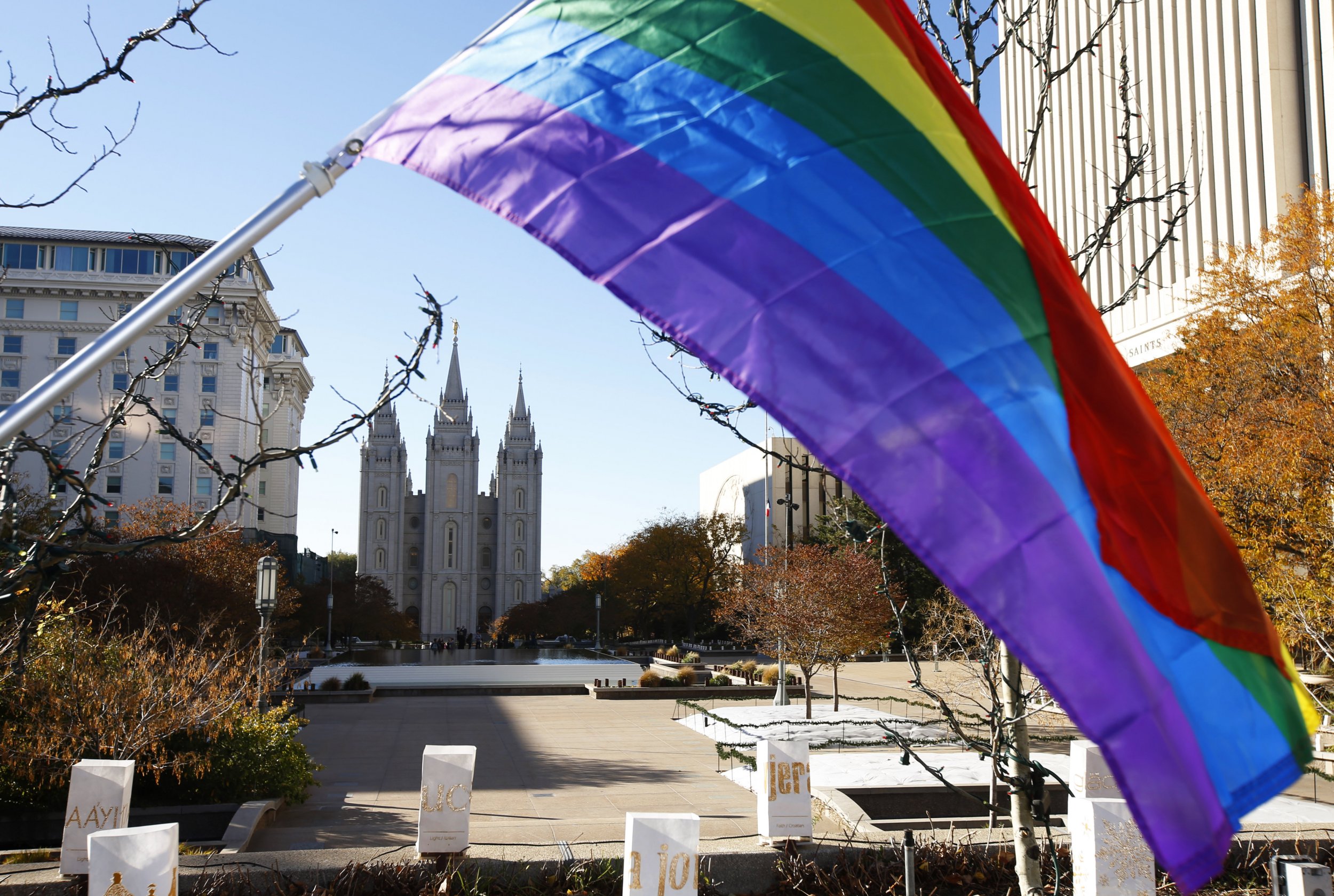 Tens of thousands attend Pride Festivals in Utah, but last year's celebration was an especially monumental moment for one openly-gay Brigham Young University student. She received a "Jesus loves you" button, marking the first time she was told love within her faith was unconditional.
Modestly small in its earlier years, the Pride Festival in Salt Lake City grew to 50,000 spectators in 2018. In its 44th year, attendees will once again gather the first weekend of June to celebrate. Among them will be a BYU student who has wrestled with the internal conflict of being a lesbian, which goes against decades of her Mormon Church teachings.
The Pride Festival is bittersweet for the student, who asked to remain anonymous. It's a reminder she can't live her life authentically, but she also received something she never had from the Church before—a message of absolute love.
"The Community of Christ had a booth at Pride last summer and they were handing out buttons that said, 'Jesus loves you,' which seems like a really little thing, but for me, I have never had anyone in my faith do that with no caveats," she told Newsweek. "There's no, 'love the sinner, hate the sin,' it's just, you really are loved."
Carla Long, a Bishop at the Community of Christ, told Newsweek that it was important to have a presence at Pride to espouse the message that people "have worth simply for being who they are." Worth, Long said, that doesn't have to be earned, but is "freely given."
This year, the BYU student's girlfriend will join her at the festival. It should be an exciting day but will require a level of caution. She knows she can't be visibly affectionate with her girlfriend: What if someone takes a photo and posts it online? It could create an issue at school. At BYU, saying, "I'm gay," isn't an Honor Code violation, but having a girlfriend could bear serious consequences, including expulsion.
The student's life as a gay woman of Mormon faith has been plagued by fear and guilt. Fear that she'll be caught, called into the Bishop's office, have her ecclesiastical endorsement revoked and potentially be kicked out of school.
Despite being cautious not to publicly engage in potentially expellable behavior at the festival, those two days give her a glimpse into the future she could have.
"When I'm there with my friends and I see two women holding hands and they're so excited and happy and in love, I don't feel any guilt or anything like that. I just feel so excited for that to someday be the world that I get to be in, where I can just live and fall in love and not have to be looking over my shoulder or scared," the student explained.
Prior to coming out to her parents, the student would have "blow out arguments" with her father. The dialogue was particularly tense when discussing Proposition Eight, which legalized same-sex marriage in California.
"I remember him at one point saying that it would be better for an orphan to die than be adopted and raised by a gay couple because if they were raised by a gay couple they would have a spiritual death and that was worse than dying physically," she said.
The comment was a "throw away line" for him, said in generalities, but for her, he was speaking directly to her.
When she came out last May, her father seemed confused as to why she was scared and upset. Her parents are both supportive, but, for years, she held onto the belief that it would be easier and better for them if she were dead than gay.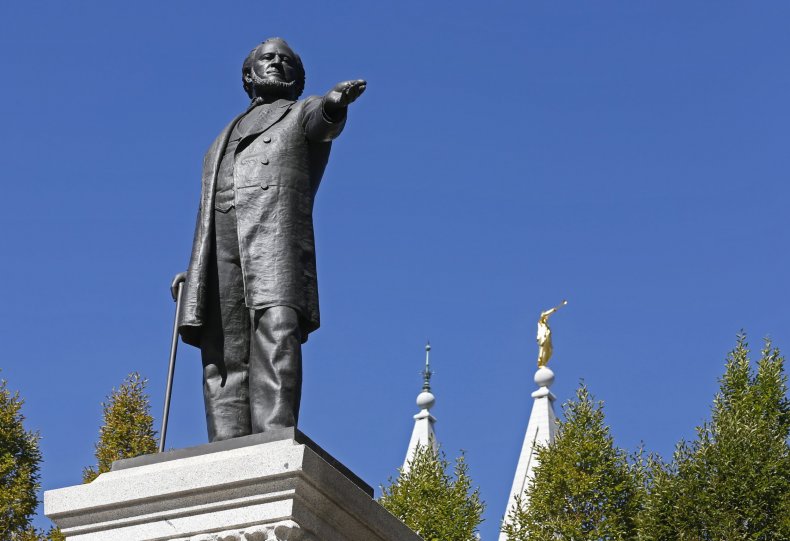 At the end of her freshman year of college, she realized the only way to shake the feeling that it would be better if she wasn't alive was to leave the Church. It's a decision she isn't open about, and she dreads having the painful conversation with her parents.
"I've been raised since I was little that families can be together forever and, in leaving the Church, I will be removing myself from that," she said. "It's a pretty definitive step to say that, as far as the grand scheme of things and the afterlife are concerned, at least as far as I understand it within the Mormon doctrine, I'm not going to be with them forever."
Despite the Church's hurtful homophobic messaging, the thought of leaving evokes a feeling of loss. For 21 years, it's been her support system and how she's decided what's right and wrong. Without the Church, she's left to figure life out herself.
At this point, there's no going back, though. In her mind, she can't return to life before self-acceptance.
"I think I would rather get kicked out at this point than have to go back to where I used to be. To hating this part of myself and who I am. It's hard, but, a lot better when you love yourself," she said.
If you have thoughts of suicide, confidential help is available for free at the National Suicide Prevention Lifeline. Call 1-800-273-8255. The line is available 24 hours every day.
BYU offers free Counseling and Psychological Services (CAPS,) where the student openly talked about her sexual identity. For others waging similar internal battles, she encouraged them to visit CAPS, which they can do without fear of repercussion.
Updated Monday, June 3 at 4:43 p.m. ET: This article has been updated to better characterize the Community of Christ's relationship to the Mormon Church.