Salt Lake Man Charged After Threatening to Shoot Hispanic Family 'Back to Mexico'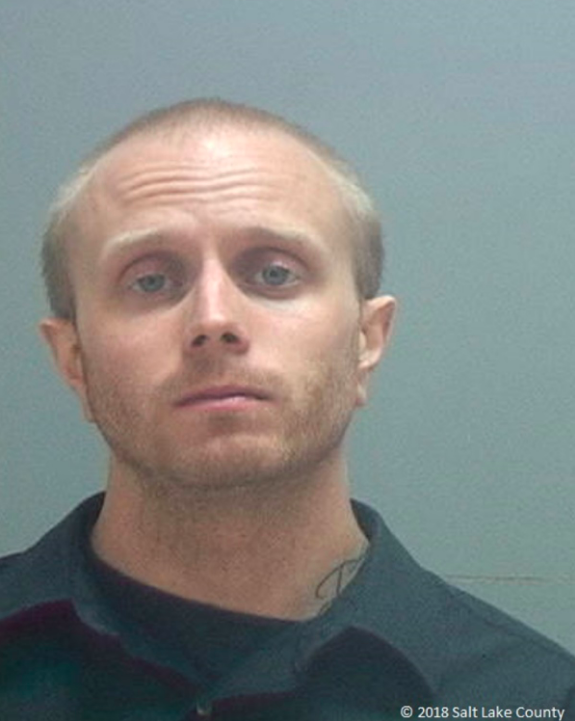 A Salt Lake City man was charged on Tuesday after allegedly pointing a rifle at a Hispanic family on their front porch and threatening to "shoot you all back to Mexico."
James Edgar Booth, 27, was charged with two counts of third-degree felony aggravated assault at the 3rd District Court. Booth allegedly verbally assaulted Susan Naeata, her mother and her niece during the October 8, incident.
Surveillance video caught Booth leaving his home near 800 West and 800 South and walking over to his neighbor's porch with the rifle.
Charging documents said that Booth was "yelling and cussing" at the women, when Naeata's niece Meri Zaragoza told him to leave them alone. "That is when Booth pulled out a rifle and told (her) that he was going to kill her," the charging documents revealed.
After calling Zaragoza names and telling her that she was "nothing but a b---h," Booth pointed his gun at the three women. "I'm going to shot you all back to Mexico," he allegedly told them, according to KUTV.
Salt Lake Police officers serving a search warrant on Booth's house discovered four rifles and ammunition, the Deseret News reported.
Booth has had previous encounters with the law. He was arrested in April during an investigation into aggravated assault after he allegedly brandished a gun while driving. A motorist on I-80 told police that Booth waved his handgun at them.
Officers pulled Booth over and he admitted to pulling out his handgun. However, Booth and his passenger claimed that he pulled his handgun, racked a round and placed the gun in the steering wheel. Booth and his passenger maintained that he did not aim the gun at anyone.
The Salt Lake incident is just the latest in a string of encounters where Latinos have found themselves harassed or attacked.
In Virginia, a white woman was caught on video insulting a group of Guatemalan tourists after they spoke in Spanish at a restaurant. The woman demanded to see the group's passports and demanded they leave the United States.
"You don't freeload in this f---ing country," the woman was heard yelling. "You get the f--k out, back to your f---ing country."
Police were called to the Andy's restaurant in Lovettsville, Virginia, but no charges were filed. "The female subject was asked to leave the business by the manager and she complied without any further incident," a Louden County Sheriff's Office spokesman told Newsweek in an email.