Salvador Ramos Cut His Face for Fun, Would Shoot People With BB Gun—Friend
Elementary school shooter Salvador Ramos' behavior became increasingly disturbed over the years, friends say, and he once repeatedly slashed his own face with knives "for fun."
The 18-year-old was killed in a shootout on Tuesday morning after murdering 19 children and two adults at Robb Elementary School in Uvalde, Texas.
But former friend Santos Valdez Jr., 18, told The Washington Postthat Ramos' behavior had begun to deteriorate some time ago. He said the pair had been friends since elementary school and had enjoyed playing video games together—including shooter games such as Call of Duty and Fortnite—and often played basketball in a local park.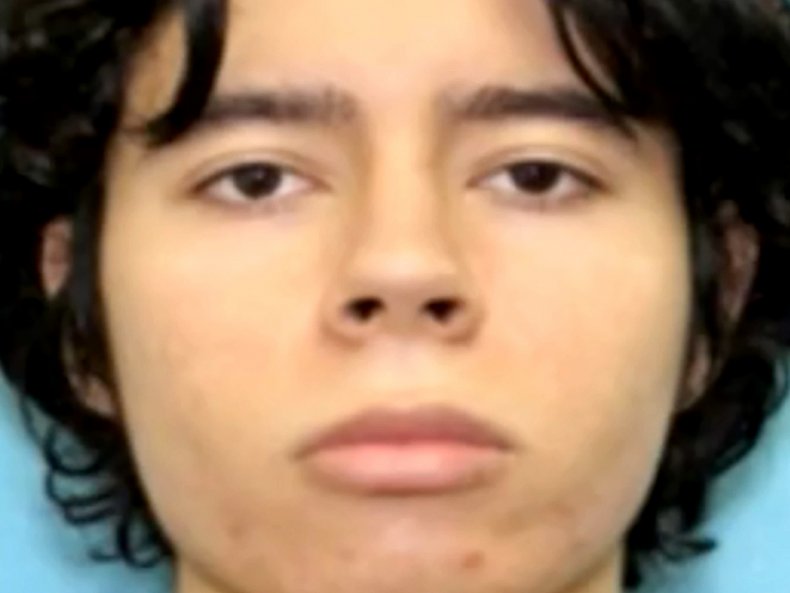 But Valdez said he was horrified when Ramos once showed up at the park with numerous slashes across his face, initially claiming the cuts had been caused by a cat scratching him. "Then he told me the truth," Valdez said. "That he'd cut up his face with knives over and over and over. I was like, 'You're crazy, bro, why would you do that?'" Ramos reportedly told him he did it "for fun," the newspaper stated.
The unsettling account comes after a portrait began to image of an isolated, increasingly angry teenager, who had experienced severe bullying and had a fractured home life.
Valdez told the The Washington Post that Ramos and another friend would occasionally drive around his neighborhood at night to shoot random people with a BB gun and egg strangers' cars.
Several accounts emerged that suggested Ramos had been severely bullied as a child. He had a speech impediment that meant he lisped and stuttered and he was reportedly often the subject of homophobic slurs. Others claimed he had been targeted for being poor, while a former schoolmate told the New York Times that he was mocked over his clothes.
Stephen Garcia, who said he was Ramos' best friend in eighth grade, told The Washington Post: "He would get bullied hard, like bullied by a lot of people." After Garcia's family moved to another area he said that he and Ramos tried to keep in touch but that Ramos "started being a different person." He added: "He kept getting worse and worse, and I don't even know."
Even his appearance changed, Garcia said. Ramos grew out his hair and began to wear black clothing and chunky military-style boots, then began cutting school.
The newspaper also said Ramos had a troubled family life and had moved into his grandmother's house following a break-down in the relationship with his mother.
A neighbor claimed Ramos began his massacre by shooting his grandmother because he was enraged over his failure to graduate high school this week. The rest of his classmates are due to attend their graduation ceremony on Friday (May 27).
Ramos had recently posted online photos of guns he'd bought not long after his 18th birthday and seemed to hint that he was planning an attack. He told an Instagram user, who did not know Ramos and does not live in Texas, that he had "a lil secret" he planned to "air out."