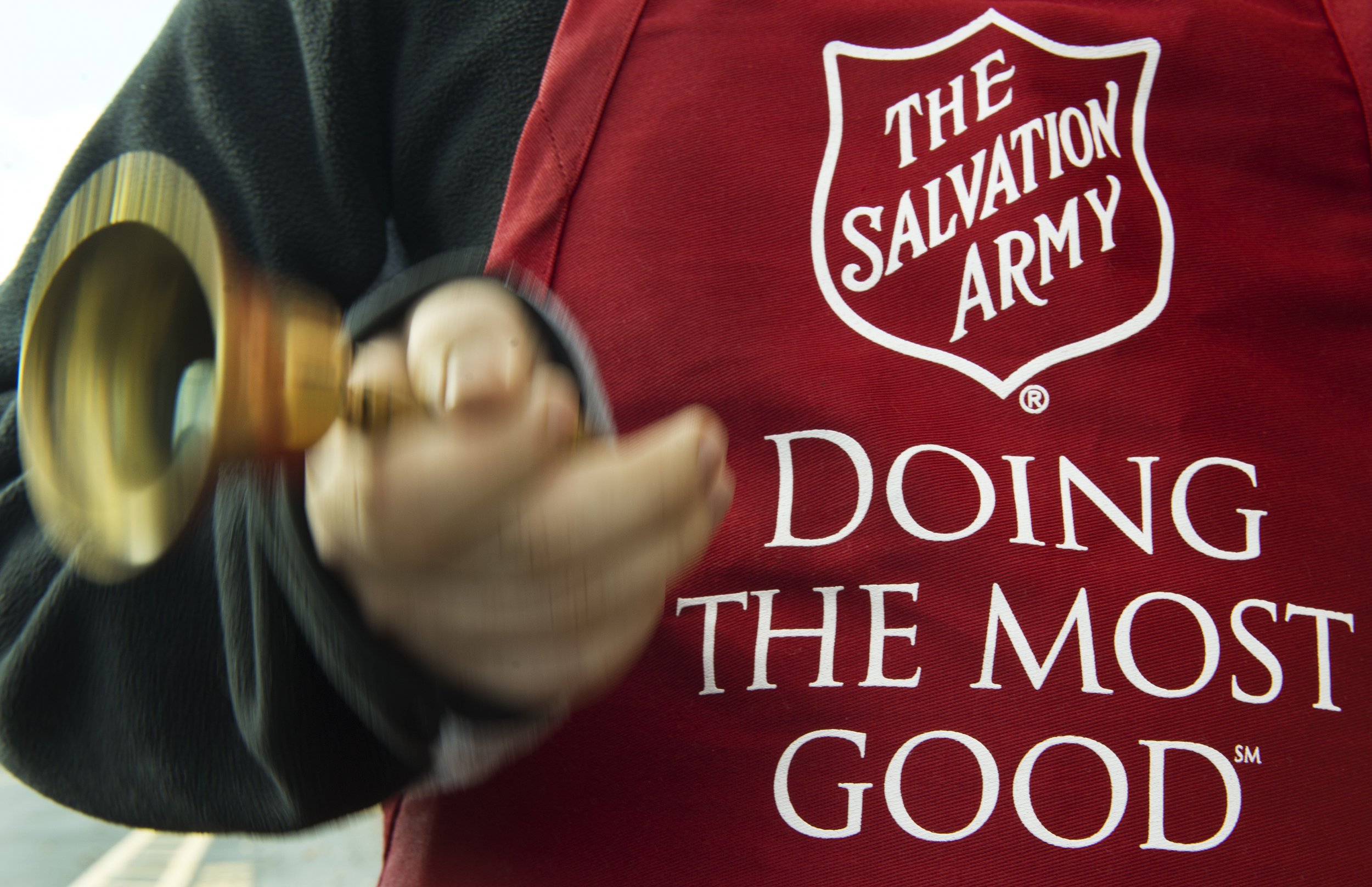 A Salvation Army bell ringer in Maryland allegedly of took PCP and assaulted a shopper, ABC7 reported.
When law enforcement officials arrived at a Walmart in Montgomery County last week, 40-year-old David Kelley had reportedly started huffing and licking a vial "that appeared to contain an oil of some sort."
He reportedly shouted obscenities and, when a customer tried to intervene, punched the man twice.
"Kelley later started to roll around on the cold parking lot pavement while declaring, 'I am John Wayne!' As officers arrived on scene, Kelley thrust his pelvis in a sexual manner and stated, 'Ladies,'" ABC7 reported. "Two officers deployed their Tasers, but were unsuccessful in subduing Kelley as he was wearing multiple layers of clothing. Those officers resorted to tackling the incensed bell ringer."
One officer was hospitalized for exposure to PCP after touching the vial containing the substance.
The Salvation Army said that it initially thought Kelley had experienced a "medical incident" and permitted Kelley to resume collecting funds just two days later. The organization temporarily removed Kelley from the role after learning about the allegations that he was high on PCP.
"We were told that he had a new medication from his doctor, and that rendered him to be out of sorts," communications and marketing manager for Salvation Army National Capital Area Command Ken Forsythe said. "Our prayers are with [Mr. Kelley], and we hope he gets whatever help he needs."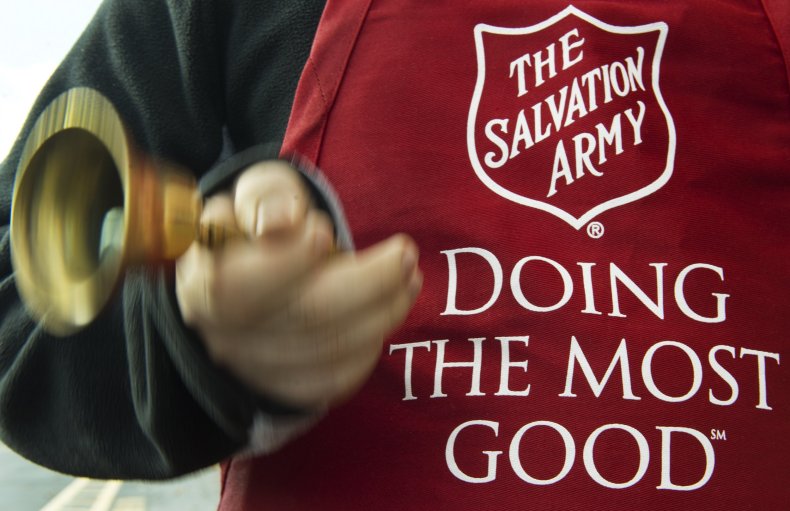 Other Salvation Army bell ringers have been accused of misconduct this year.
Earlier this week, authorities in Ohio issued an arrest warrant for a Salvation Army worker accused of stealing $600 from a woman's wallet.
After a woman dropped her wallet, 47-year-old April Harris allegedly extracted the money and then returned the wallet to the woman, according to News 5 Cleveland, which cited a police report and municipal court records.
Last month, Salvation Army bell ringers from Hell's Angels were asked to leave an Indiana Walmart for wearing controversial patches on their jackets.
An individual wore a patch that said "Aryan" and a patch with the Confederate Flag.
The Salvation Army apologized for the incident. "Our commitment to nondiscrimination includes a dress code for bell ringers, requiring that they wear red Salvation Army aprons, and making it clear that no 'symbol, marking or lettering that is viewed as discrimination' may be worn," Lieutenant Christopher Nicolai of the Salvation Army of Porter County told The Times of Northwest Indiana. "Clearly, the bell ringers in question did not comply with this dress code. They will not be allowed to volunteer in the future. We are embarrassed that we were unable to prevent this incident, and apologize to all who were offended, as were we."