Salvation Army Bell Ringers Asked to Leave Walmart for Wearing 'Aryan' Patches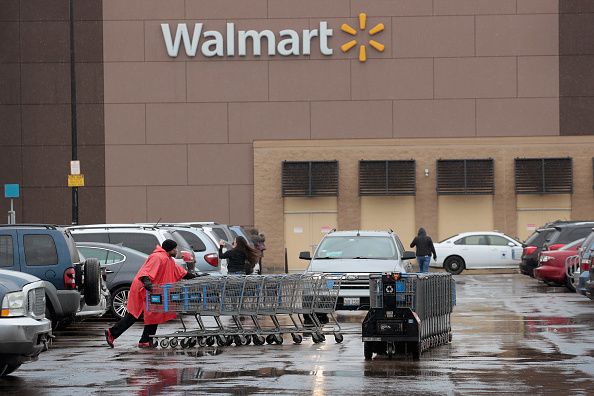 Images of Salvation Army bell ringers from Hell's Angels wearing controversial patches on their jackets outside a Walmart in Indiana sparked social media outrage.
The photos, which showed several Salvation Army bell ringers outside a Walmart in Valparaiso, were posted to Facebook on Friday and were shared with The Times of Northwest Indiana. One bell ringer could be seen wearing a patch with the Confederate flag and another patch that read "Aryan."
A representative from the Hell's Angels Northwest Indiana Region Motorcycle Club confirmed to The Times of Northwest Indiana that the men in the photos were members of the club. The representative told the news outlet that some members chose to wear "heritage-based" patches, and that the club accepts "motorcyclists from all walks of life."
"That's not what our clubs [sic] is about. However like all Americans, we love exercising our freedom. Sometimes freedom means you see and hear things you may not like. We accept that. The focus of today has nothing to do with freedom, though. It has to do with charity and sacrificing for your community," the representative of the club told the publication. "I'd suggest to those making negative comments that maybe a little less time should be spent exercising your freedom of speech and a little more be spent to making a positive difference in our society."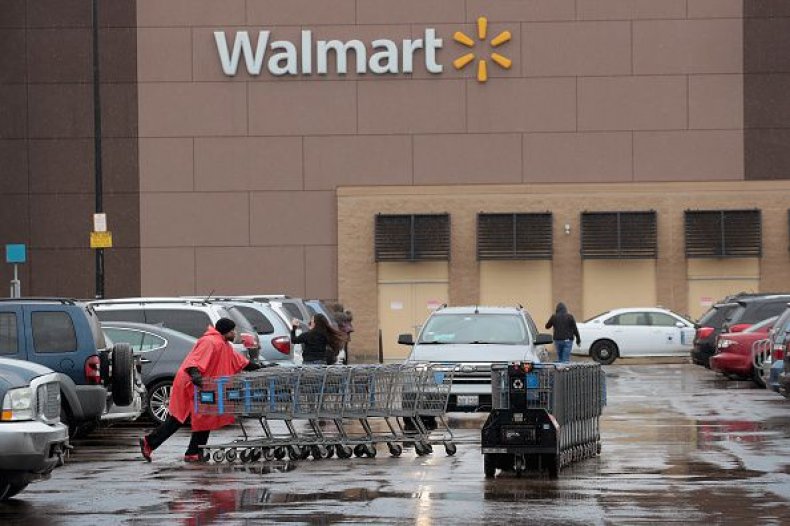 Lieutenant Christopher Nicolai of the Salvation Army of Porter County told The Times of Northwest Indiana that the club was "embarrassed" by the patches and that the club would no longer be able to volunteer for the charity organization.
"Our commitment to nondiscrimination includes a dress code for bell ringers, requiring that they wear red Salvation Army aprons, and making it clear that no "symbol, marking or lettering that is viewed as discrimination" may be worn," Nicolai said in a statement to the publication. "Clearly, the bell ringers in question did not comply with this dress code. They will not be allowed to volunteer in the future. We are embarrassed that we were unable to prevent this incident, and apologize to all who were offended, as were we."
In a statement to Newsweek, Walmart said that as soon as the patches were brought to the company's attention, it asked the ringers to leave. The company directed all other questions to the Salvation Army.
"We made the Salvation Army aware and they apologized," the statement read. "The Salvation Army is responsible for screening its volunteers stationed outside our stores. We've had a long history of supporting the Salvation Army and regret this isolated incident."