Slovakia vs England: What to Look Out for in 2018 FIFA World Cup Qualifier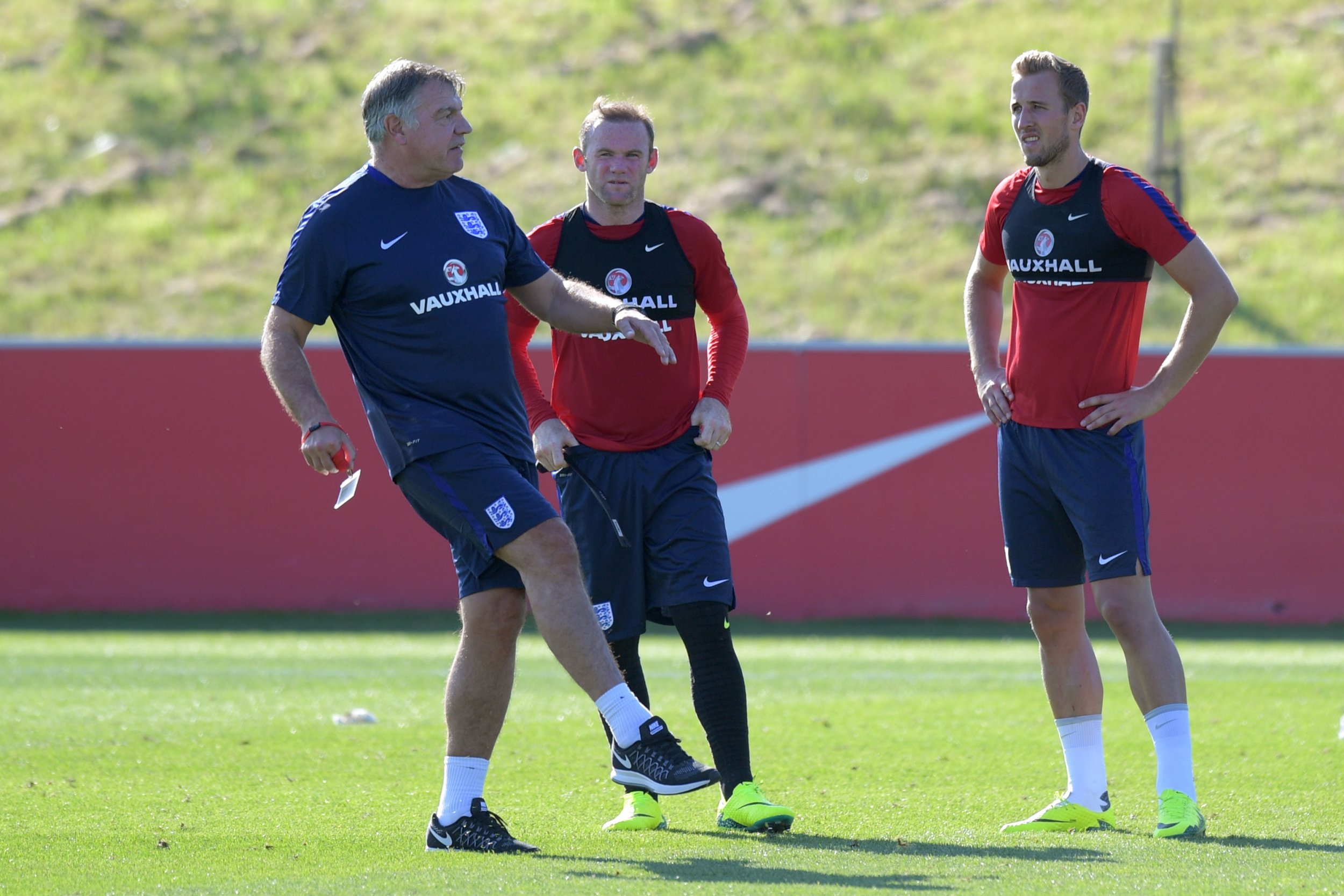 Sam Allardyce: England's new savior or just the latest man to walk into football's impossible job?
The man who has always coveted English football's top job takes his side to Slovakia on Sunday looking for a winning start to the FIFA 2018 World Cup qualifying campaign.
Slovakia will be no pushover for England, which plays its first game since a dreadfully disappointing UEFA Euro 2016 tournament in France. So what should you be looking out for in Allardyce's debut? Newsweek analyses.
What kind of football will Allardyce play?
Stereotypes follow Allardyce around, mostly tarnishing him as a footballing luddite stuck in a timewarp. Sometimes that reputation is undeserved — at Bolton, he built a side full of creative players.
At others, he does seem to invite the idea. Signing up Bradley Walsh of British daytime quiz programme The Chase to provide the training ground entertainment was reminiscent of some of the more farcical scenes from Mike Bassett: England Manager , especially since Walsh actually appeared as Ricky Tomlinson's assistant in the film.
Of course, none of this will matter if Allardyce gets the meat and bones of his job right—qualifying for the 2018 FIFA World Cup and getting results once, or if, England makes it there.
Even that might not be enough, because the Football Association and England's supporters will expect to qualify in style. Allardyce, the arch pragmatist, will look at his players, analyze their strengths and play accordingly. Hence the call-up for West Ham United's Michail Antonio, whom Allardyce described as a "terrific athlete and a good crosser." Recognition, perhaps, that England will return to its traditional strengths under Allardyce. Slovakia will reveal more, but expect the ball to be moved faster from back to front than it was under his predecessor Roy Hodgson.
A goalkeeping crisis
Joe Hart has had a tumultuous week, forced out of Manchester City to Torino of Serie A, though he remains Allardyce's first choice. Fraser Forster of Southampton, who might have threatened Hart's starting place, is out with an arm injury, while Jack Butland, next in line, remains sidelined with an ankle problem.
Goalkeeping might not be the greatest of Allardyce's worries but it has hobbled England managers before, in qualifying and in major tournaments. One nail was hammered into Steve McClaren's coffin in 2007 by a dreadful mix-up between defender Gary Neville and goalkeeper Paul Robinson, and, well, who could forget Seaman and Ronaldinho's 30-yard lob…
Allardyce will need Hart to clear his head, because if there is one thing England, and he, cannot afford in his first game it is a farcical error that will dominate back pages.
Getting the best out of Wayne Rooney
Wayne Rooney, or Wane Rooney? That's a pun that has probably been used before, to groans, but the sentiment behind it remains serious. Allardyce has confirmed that Rooney will stay as his captain; Rooney in turn says he will play until the end of the 2018 World Cup.
That leaves this qualification process, and then the tournament itself, for Rooney to put an exclamation mark on an England career that feels like it has fizzled out, despite a record number of goals.
The problem for Allardyce, as with his predecessors, is that Rooney is undroppable because he is the squad's best leader, and because there remains a dearth of candidates for the No. 10 role. So he stays, and England's supporters stay hopeful that there is one big tournament left in him.
Slovakia's dangermen
The Slovakians disappointed at UEFA Euro 2016, but in Marek Hamsik, they have a danger perennially linked with a big move to the English Premier League.
It will fall to Tottenham's Eric Dier to try to suppress Hamsik in Stadion Antona Malatinskeho in Trnava on Sunday; do so successfully, and England should emerge with at least a point. That would be a successful enough start for Allardyce. If Hamsik isn't shackled, it could be a sticky start for the England manager.