Sam Allardyce: Jimmy Bullard Tips Eddie Howe As Next England Manager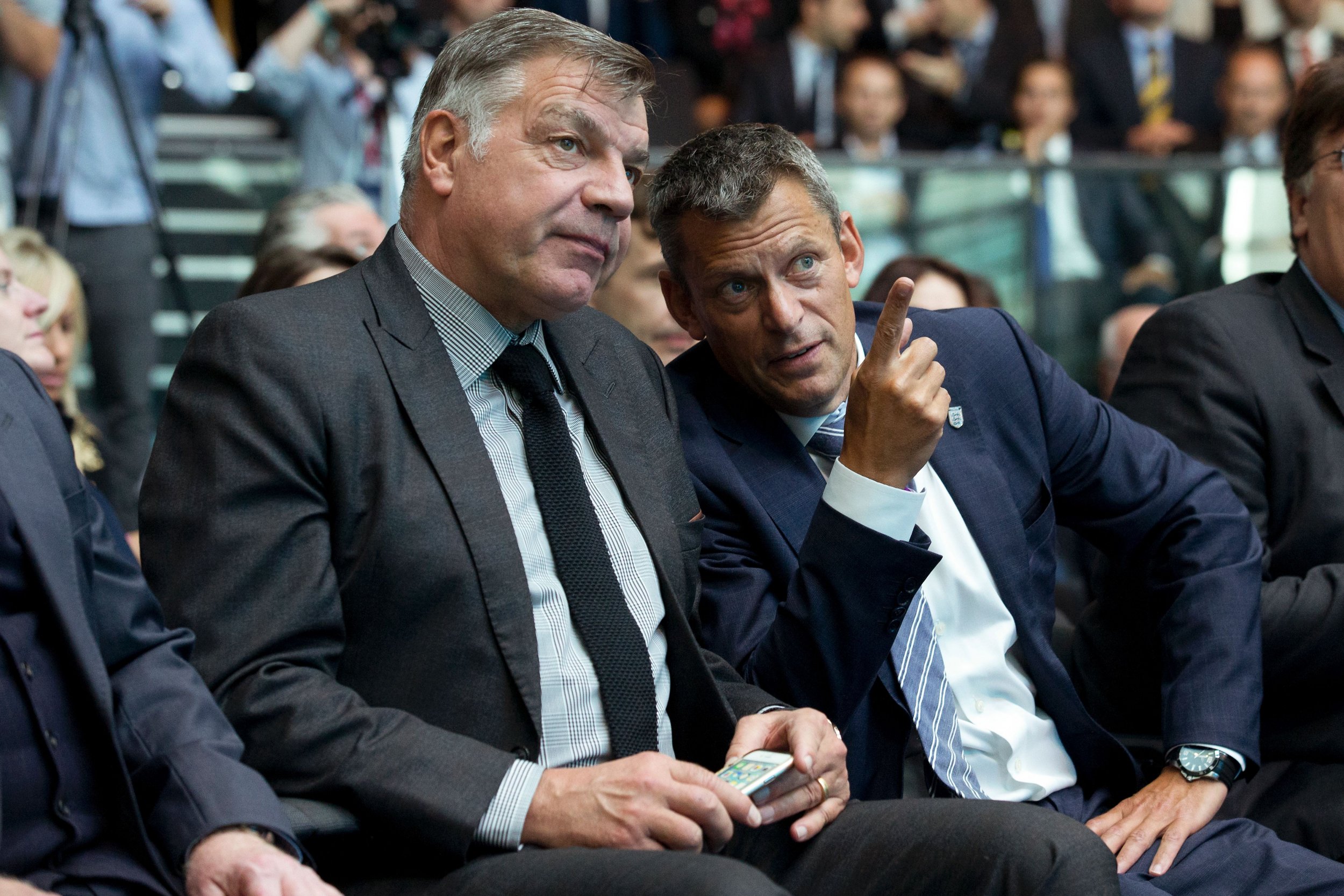 Eddie Howe should be the next England manager if the Football Association (FA) opts to replace Sam Allardyce, according to ex-Premier League footballer Jimmy Bullard.
Bullard, who enjoyed a long career with Wigan Athletic, Fulham and Hull City, tells Newsweek that Bournemouth manager Howe is best-placed to take over from Allardyce, who is embroiled in controversy over a Daily Telegraph sting only months into his England reign.
The former Bolton Wanderers and West Ham United manager has only had one competitive game in charge of England, but now must provide answers to his employers as to why he offered reporters posing as businessmen advice on how to circumvent the FA's rules on third-party transfer deals.
"It's up to the FA. I'm sure they are at it now with an interview with Sam (Allardyce)," Bullard, part of a Greene King campaign to find the U.K.'s most over-the-top goal celebration, tells Newsweek .
"It's a big decision, to stand by him or get rid of him. But stay alert for Eddie Howe. That's what I'd say, if I was in charge. He's the one they (the FA) had pencilled in anyway."
Allardyce was locked in meetings with the FA on Tuesday, as English football's governing body attempted to clear up the acrimony that also included comments made by Allardyce about Wembley Stadium and his predecessor Roy Hodgson.
The 58-year-old suggested in the recorded Telegraph piece that the re-development of Wembley had come in over budget and was "stupid." He also referred to Hodgson with the derogatory "Woy," and said he "lacked the personality" to assert himself as England manager.
A report from The Times on Tuesday lunchtime claimed Allardyce would be sacked, describing FA chairman Greg Clarke and chief executive Martin Glenn as "extremely disturbed" by the allegations that Allardyce used his position to negotiate a £400,000 ($519,780) deal with the fake businessmen.
But Bullard, who now manages Leatherhead in Surrey in non-league football, believes the way Allardyce's downfall has been conducted leaves a sour taste in the mouth.
"If I was to set a sting up on a manager, I could get them to say the wrong stuff, for the FA to be unhappy with them. Because you're in a relaxed environment. Are some more prone to it than others? Of course.
"I think it's terrible that people go and do this, especially when it's done by our own country. Why would you go and catch someone out? I don't believe in it, I don't think it's right. All this undercover filming and surveillance, trying to stitch people up.
"I don't know what's been said, but I would like one day for the FA to say, look, this is a sting, we are not taking it into consideration and we are going to stand by our manager. Because it's ridiculous. It's undercover, it's not right and I don't agree with it."