Sam Bobrick, 'Saved by the Bell' Creator, Dies at 87: 5 of the Raddest Episodes of the Teen Sitcom
The creator of NBC's Saved by the Bell, Sam Bobrick, an Emmy-nominated writer and playwright of over 40 plays, has died, reports The Hollywood Reporter. He was 87.
Though Saved by the Bell, which ran from 1989 to 1993, was primarily a playful sitcom, it occasionally touched on issues such as drug use, homelessness, death, women's rights and environmental issues.
Season 1, Episode 12: "The Mamas and The Papas"
In this episode, the gang is put into pairs for a class assignment to "act out" married life for five days under the educational guise of life preparation. The assigned couples: Zack and Kelly, Jessie and Slater, Screech and Lisa. But Slater sets out to ruin Zack and Kelly's marriage with Screech's aid because he'd rather be married to Kelly.
This episode set the stage for Jessie to flex her feminism muscles a few times, calling Slater a "macho pig" and declaring from the start of the experiment that she would take her own last name in marriage:
Slater: Who's last name would you use?
Jessie: Mine.
Slater: This chick's crazy! I bet you'd want me to have the kids, too?
Jessie: If you think you have the stomach for it.
Season 4, Episode 2: "Student Teacher Week"
Students and teachers swap places for an entire week at Bayside High. Zack is named the "student principal," an interesting choice for a student at the top of the principal's suspension list since Day One, while Kelly teaches history and Screech and Lisa take over gym class.
Zack: Why be a teacher when you can be a principal? It's the easiest job around. You don't do anything. Ask Belding.
Season 3, Episode 1: "The Last Dance"
Kelly gets a job working at the gang's favorite hangout, The Max, so she can save money for an outfit for the school's costume ball. However, as Kelly spends more time working with her boss Jeff Hunter (Patrick Muldoon), she falls for him, which leads to one of the most-watched episodes of the show.
Zack and Kelly previously flirted with breaking up in the episode "Breaking Up Is Hard to Undo," but they split for good at the costume ball. This is also the episode where the gang forms a band named "Zack Attack," which performs at the dance.
Zack: I just can't stop thinking about Kelly.
Lisa: Well, I can't stop thinking about Denzel Washington, but I'm still able to live my life.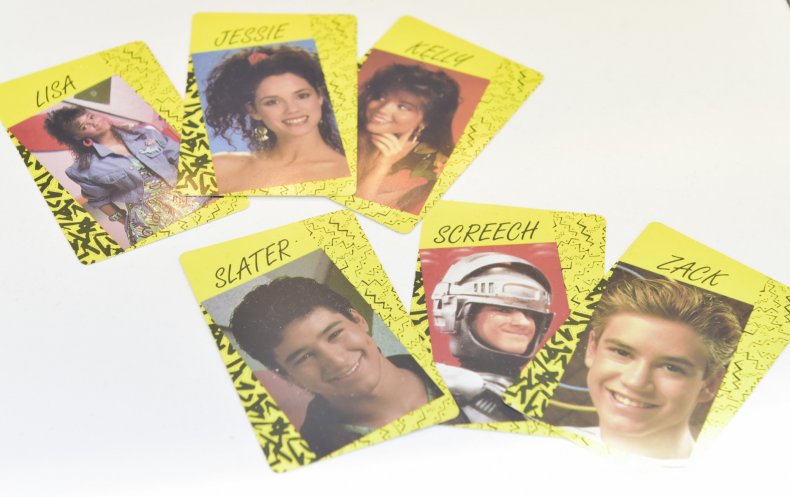 Season 2, Episode 9: "Jessie's Song"
Jessie turns to taking over-the-counter caffeine pills as a result of the pressure with midterms and her singing group, ignoring Slater's warning that the pills can be addictive. When Jessie has a breakdown, Zack cancels her performance and calms her down in the most unintentionally hilarious scenes of the show where she scream-sings "I'm so excited" which morphs into uncontrollable sobbing.
Jessie undergoes counseling and accepts the fact that no one can be good at everything.
Slater: Guys are great at math. It's just a shame you weren't born a man.
Jessie: Yeah, it's a shame you weren't born one, either.
Season 3, Episode 22: "Rockumentary"
Real-life disc jockey Casey Kasem narrates the story in this "Behind the Music"-type dreamscape about the rise, fall and rise again of the gang's band "Zack Attack." It details Zack, Slater, Screech, Lisa and Kelly's rise to fame from being an average garage band at Bayview High to selling their first album. But Zack lets success go to his head which drives them apart.
The fake documentary details their separate lives, and they eventually get back together for a grand concert.
Kelly: We're friends first and nothing could ever come between us.