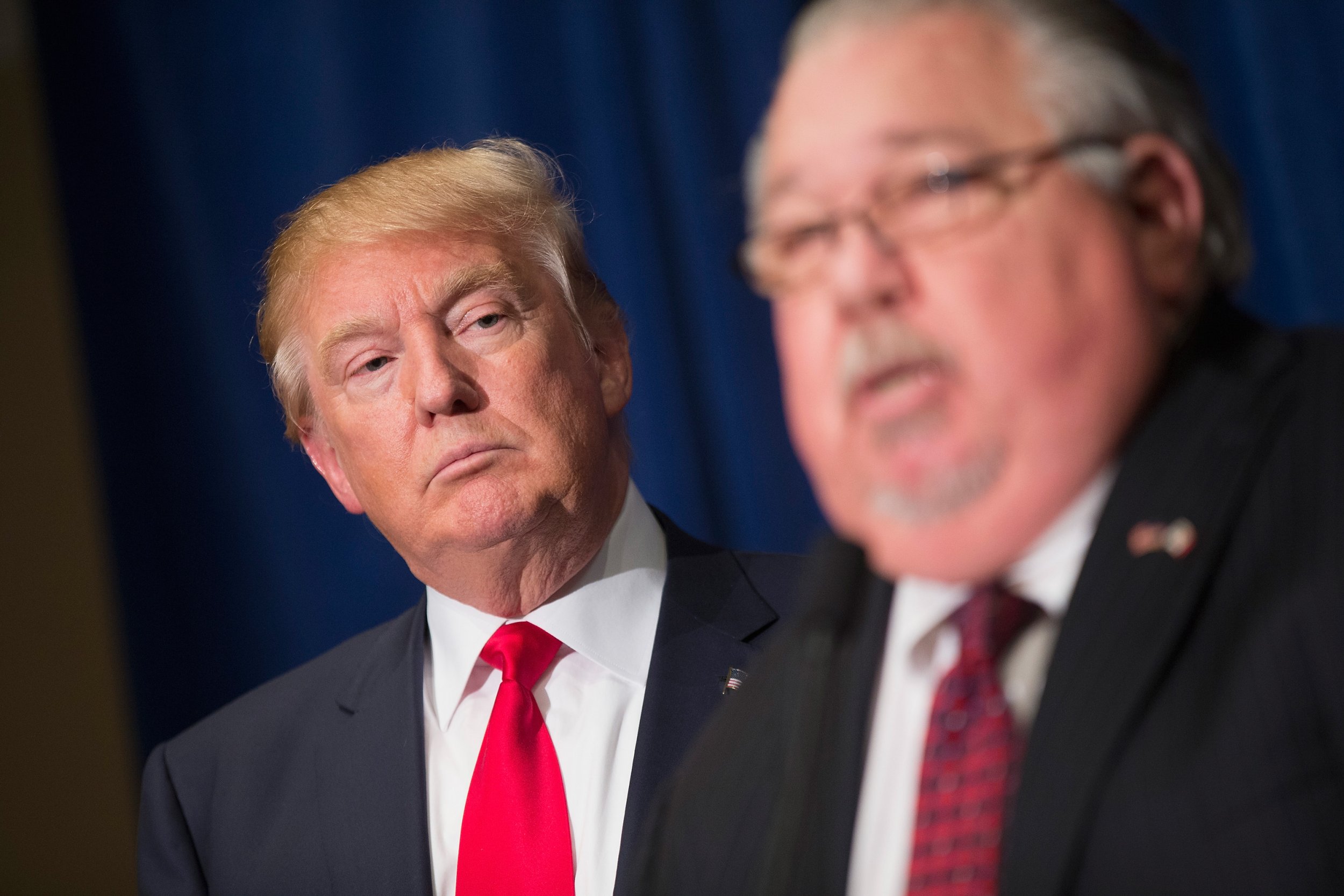 A Trump adviser embroiled in the widening Russia investigation has pulled his name from consideration for a top Agriculture Department post. Sam Clovis, a former talk radio host and professor from the politically critical state of Iowa, had been the president's pick for the USDA undersecretary for research, education and economics.
"The political climate inside Washington has made it impossible for me to receive balanced and fair consideration for this position," wrote Clovis, who serves as a senior White House adviser in the Agriculture Department, in a letter to President Donald Trump that came to light Thursday.
"The relentless assaults on you and your team seem to be a blood sport that only increases in intensity each day," Clovis went on to say. "As I am focused on your success and the success of this administration, I do not want to be a distraction or negative influence, particularly with so much important work left to do for the American people."
Clovis wrote to Trump that he would "continue to serve at the pleasure of you and the secretary of agriculture."
His letter made no mention of recent reports, including one in The Washington Post, that linked Clovis to George Papadopoulous, the ex-Trump foreign policy adviser who pleaded guilty to lying to the FBI during the Russia probe. The reports identified Clovis as the "campaign supervisor" who encouraged a meeting between Team Trump and Russian officials.
Clovis could not immediately be reached for comment.
"We respect Mr. Clovis's decision to withdraw his nomination," White House press secretary Sarah Sanders said in a statement Thursday.
Clovis worked for the presidential campaign of former Texas Governor Rick Perry before moving over to become a top Trump campaign strategist.
His nomination for the USDA job spurred opposition in part because he lacked the science background specifically required for the position. The undersecretary, according to a 2008 statute, is to be selected from the ranks of "distinguished scientists with specialized training or significant experience in agricultural research, education, and economics."
Clovis, who was sought during the campaign season for his experience in Iowa, where the presidential caucuses are seen as benchmark tests for White House hopefuls, has reportedly dismissed climate change as "junk science" and once ran a blog on which he slammed progressives as "race traitors."
A CNN review of Clovis's commentary between 2012 and 2014 showed the onetime U.S. Senate candidate had "argued that homosexuality is a choice and that the sanctioning of same-sex marriage could lead to the legalization of pedophilia."