Sam Donaldson Compares Trump Raid to Al Capone's Downfall
Former ABC News White House correspondent Sam Donaldson has compared the FBI search of Donald Trump's Mar-a-Lago residence in Florida to the case that brought down gangster Al Capone in 1931.
Al Capone, who ruled over an empire of gambling, prostitution, bribery, drug trafficking and robbery in Chicago during the 1920s and early 1930s, was considered for years an "untouchable" by the FBI, as cases brought against him failed amid the gangster's ability to cover his tracks and bribe people into silence.
But in 1931, the FBI finally managed to prosecute Al Capone for tax evasion, as the gangster's lavish lifestyle proved to be his ultimate weakness. In the end, it was not the several murders he had ordered or the brutal crimes he had committed that sent the gangster to jail: but found guilty on 23 cases of tax evasion, Al Capone received an 11-year prison sentence, together with fines totaling $250,000 and $30,000.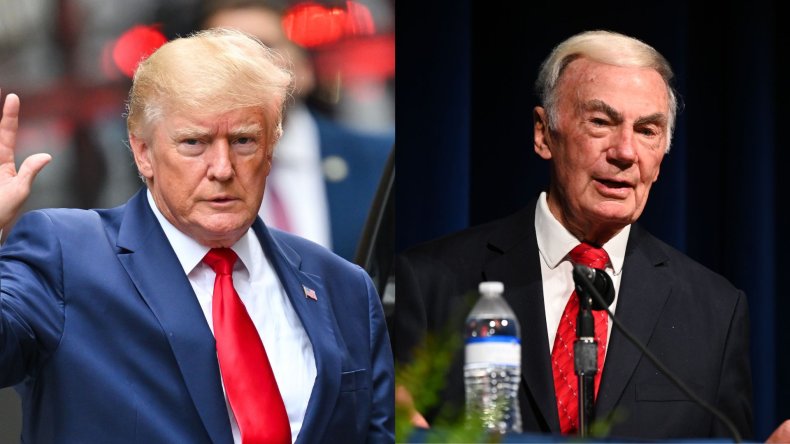 In an interview with CNN on Sunday, Donaldson compared the case against Al Capone in 1930-31 to that against Trump now, saying he believes that the former president will be held accountable for breaching the Presidential Records Act of 1978 and unlawfully removing documents related to his time in office —including classified ones.
This is likely to be what will bring Trump down, rather than a prosecution for his involvement in the January 6 Capitol riots, according to the legendary reporter.
"When I heard about it, the fact that the FBI had seized from his safe and other places these documents which should be held some place else, particularly the top secret ones which must be held some place else —it may be a violation of the espionage act of 1917," Donaldson told CNN's Jim Acosta.
"That's a very serious crime. I thought of Al Capone. A great big gangster in the 1920s and '30s, bootlegged millions of gallons of whiskey which was illegal, a lot of credible evidence [showed] he ordered the murder of many people. But they never brought him to justice on that. The IRS [Internal Revenue Service] discovered Al Capone was cheating on his income taxes, and so they brought him to justice on that," he added.
"If the attorney general cannot bring himself —because of lack of evidence or belief the country is not ready to bring a president on charges of insurrection or obstruction of justice— how about violation of laws which keep this country safe like the espionage act?" Donaldson said.
"If there's credible evidence, I think more of the American public will say: 'Well yeah, he shouldn't have done that."
The FBI executed a search warrant on Trump's Mar-a-Lago residence in Palm Beach, Florida, last Monday, in search of top secret and classified documents that the former president had unlawfully taken from the White House when leaving office.
All presidential records are officially owned by the public and should be maintained intact and preserved by the president during their time in office, who then automatically transfers them into the custody of the National Archives once ready to leave office.
If Trump is found in breach of this law, he could be prevented from running for office in 2024.
The former president has condemned the FBI raid of his home, calling the agency's search of Mar-a-Lago a "scam."
Newsweek reached out to Trump's press office for comment.