Rush Limbaugh Has COVID 'Blood on the Hands,' Says Sam Donaldson
Appearing on CNN's Reliable Sources on Sunday, retired ABC News White House Correspondent Sam Donaldson said right-leaning media has "blood on the hands" for aiding Donald Trump in, what he characterized as, propagating unfounded claims and distorted truths, particularly concerning COVID-19. The Texas-born journalist also singled out Rush Limbaugh, who once said masks are a symbol of fear.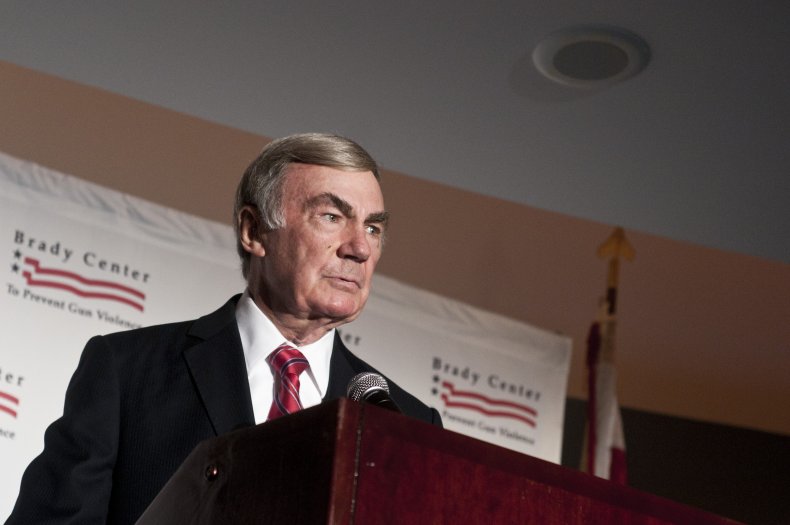 "I believe in the First Amendment. I say unfortunately because I do believe in it, and I think everyone on this program believes in it," Donaldson said in his conversation with host Brian Stetler, who was joined by fellow guests Carl Bernstein and former Fox News contributor Julie Roginsky. "But how do you stop these organizations that can make money and also propagate the falsehoods to viewers and listeners who want it?"
Donaldson then came out more sharply in his critique, saying: "Can you say to the great Rush Limbaugh, 'You started this. Please recant?' No. He says, 'No masks.' Still to this day, 'No masks.' If there's blood on the president's hands, as some people suggest, not just because of his inattention, but his deliberate effort to keep the scientists like Tony Fauci from telling us how to keep ourselves safer and our neighbors safer, if there's blood on his hands, what about the blood on the hands of the enablers in the media who also know better?"
This isn't the first time that Donaldson has drawn attention for comments made about the sitting president. In June of last year, he called Trump's "wholesale attack on the mainstream press" as both "wrong" and "dangerous" in a column published on CNN.com. Also on CNN in October of 2019, he told host Don Lemon that Trump's base of loyal supporters are "ignorant" and don't care about facts. He went further in that talk, by adding those same people will follow Trump "to hell or wherever he is going."
Donaldson did sound a little resigned to the situation during this past Sunday's discussion. He said, "Yet, there is the First Amendment. There's a due process and all of that. I'm blathering about this, not because I think I'm wrong, but because I don't have an answer. I don't have a quick answer to turn the country around through the media reforming itself everywhere and through people, therefore, reforming themselves."
The 86-year-old Donaldson retired from ABC in 2013. He's won four Emmy Awards, among other accolades, in his long and distinguished career.