Tony-Winner Sam Gold's Next Challenge: 'Theater's Greatest Hits'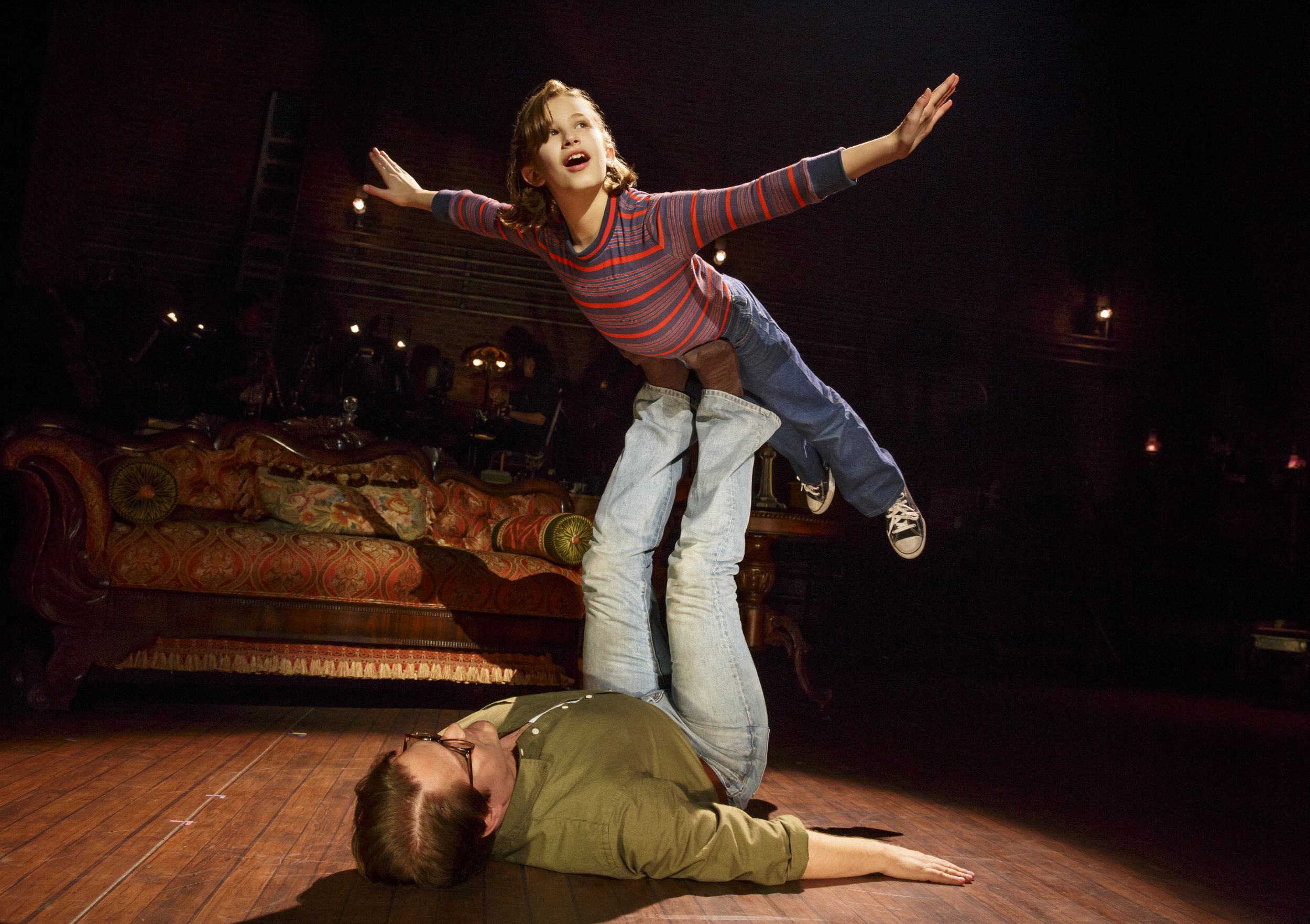 As a teenager, Sam Gold was drawn to the stage, but there was one difficulty: "I was a terrible, terrible actor," he says, smiling. The problem, he explains, is that good acting tends to come from the heart, not the head, "but I was always very opinionated, always asking questions about the meaning, the content, the aesthetic. That just makes you a pain-in-the-ass actor. Mentors, older actors, playwrights—everyone at the time hinted to me that maybe I should get on the other side of the table."
Twenty years on, that inquisitive nature has served him well: Gold is now one of America's most sought-after theater directors. When we met in New York, he had just returned from launching a touring production of his multi-Tony-winning Broadway musical Fun Home, based on Alison Bechdel's graphic novel about a lesbian cartoonist. Gold is now back downtown directing Daniel Craig and David Oyelowo in what promises to be an edgy production of Othello, opening at the New York Theatre Workshop (NYTW) next month.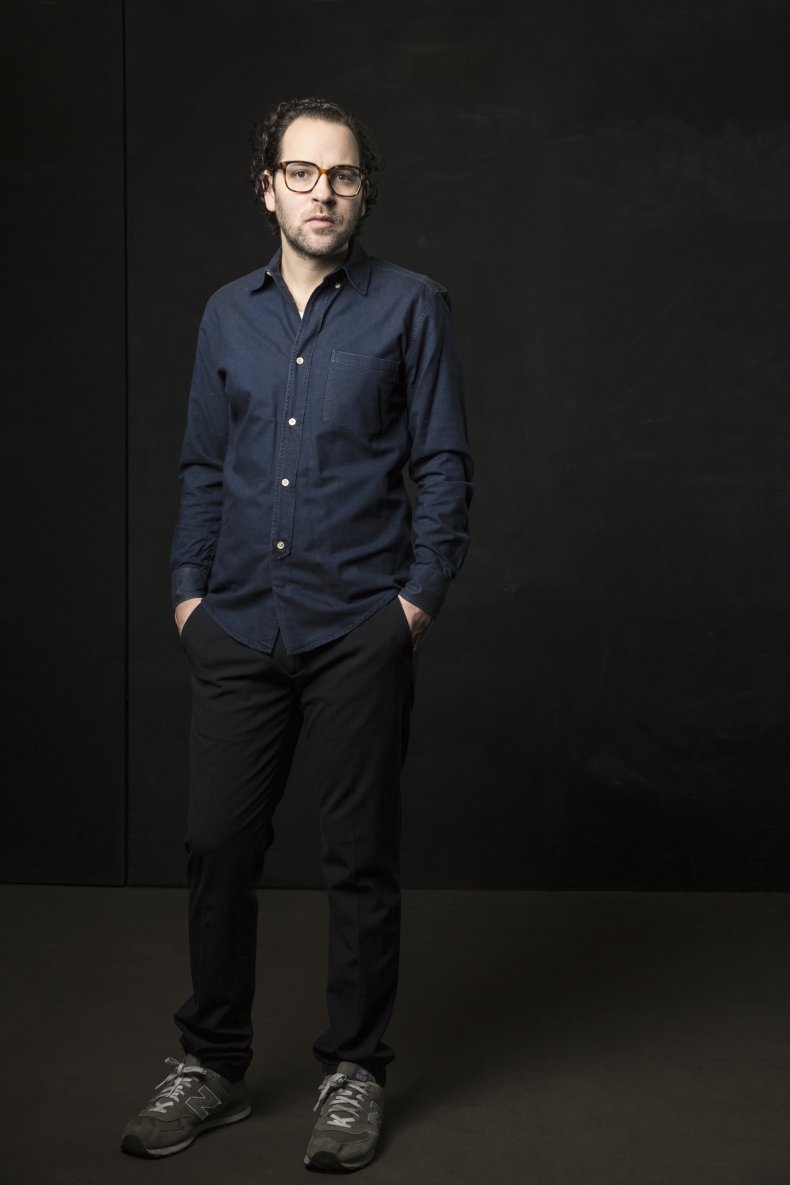 Dream Projects
In March, he will bring to Broadway his revival of Tennessee Williams's The Glass Menagerie, his classic 1944 family drama, with Sally Field in the role of the fading-beauty matriarch and Madison Ferris, who uses a wheelchair, as her painfully shy daughter. In April, Gold returns to Broadway with the premiere of a sequel to Henrik Ibsen's A Doll's House, from rising playwright Lucas Hnath. He has plans to stage Hamlet off-Broadway, with Oscar Isaac in the lead. And he's on course to direct his first film, a biopic about John F. Kennedy's mentally disabled elder sister that will star Emma Stone.
"This season has become jam-packed," Gold says, over coffee at Manhattan's City Bakery, around the corner from where he is workshopping Hnath's play in between rehearsals for Othello. "But they are dream projects, so what are you going to do?"
At 38, Gold has become an essential steward of fresh voices for the stage. Working with writers such as Lisa Kron, who won a Tony for the book and lyrics of Fun Home, and Annie Baker, an acclaimed young playwright who has collaborated with him on her past five plays, he has demonstrated a keen ear for what he calls the theater of subtext, the charged "distance between the words we use and what we're feeling." The plays Gold directs evince an awareness of and compassionate patience for the awkward stumbles and pauses of real speech. Characters stammer; silence builds, often uncomfortably; and small moments crackle with unexpected humor.
"Sam really trusts audiences to be smart," says David Zinn, a set and costume designer who works regularly with Gold. "Some directors make everything loud to make sure audiences hear. But Sam makes it quiet so people are forced to lean in." His 2013 production of Baker's The Flick included stretches of silence so long that some audience members stormed out. The play went on to earn a Pulitzer.
"I love the birthing process," Gold says of new plays. "If I have the playwright with me and we're making it together, and I know what the project was, like, four drafts ago, I do a better job because I feel the DNA of it."
Gold's reputation for precision—his tireless pursuit of what he calls "the perfect temperature" for every scene—can be heard in the deliberative, iterative way he answers questions. Leaning forward, his eyes big behind dark-framed glasses, his round, boyish cheeks covered with stubble, he steadily refines and clarifies what came before. "I have a strong point of view; I like being an editor. Staging the show isn't the part of directing that feels the most challenging and the most interesting to me. I like the whole world of it."
So this season marks a big departure for Gold. Not only are the writers of his next few plays long dead, but he will be tackling a lot of what he calls, with a chuckle, "theater's greatest hits. It's scary stuff. I'm working with artists who made work in very different ways than me, and in very different times." He has never before professionally directed Shakespeare; with Othello, he is taking on one of the trickiest plays in the Bard's canon.
"It's a play that makes a director confront basically every major political and cultural land mine we have," Gold says. "It has a completely racist premise. It engages in domestic abuse and misogyny. It's Islamophobic, and it takes place in a war zone. So you're going right towards a lot of pretty volatile, rich, contemporary cultural material."
Gold admits he is still figuring out how he will navigate the juxtaposition of Shakespeare's gilded language and our current-day concerns. But he is not shying away from the jolt of cultural relevance that electrifies this Elizabethan play. Andrew Lieberman, the set designer for Othello and a regular collaborator with Gold, says the production will feel both contemporary and intimate, with the audience set closely around three sides of the space. "Sam is always interested in the authenticity of an actor's speech and behavior," he tells me. To balance the inauthenticity of Shakespeare's iambic pentameter, he and Gold are creating a design "that will allow for a more recognizably human way of communicating. It doesn't sound like orating. You can hear a pin drop in the space."
James Nicola, NYTW's artistic director, says this production came about as a way to lure Gold back to his theater. "He can have almost whatever he wants, so we asked him, 'What can we give you? What muscles need to be flexed?'" Gold wanted to try something he had never done before, and they settled on Othello. "He's always wanted to do this play," says Nicola. "He has been thinking about it since college. "
Gold sounds energized by the challenge. " It's very ambitious, and I'm sure there will be places I fail," he says. "But I'm not interested in treating it as a sacred text. I'm interested in getting in a room with a company, like Shakespeare did, to make something for a specific audience in a specific space."
'Don't Know How He Does It'
This seems to be how Gold approaches all of his work: He admits it when he lacks the answers, and he brings everyone into a room to solve a production's problems together. It is a directing style—at once humble and ambitious—that consistently inspires his collaborators. Jeanine Tesori, the composer who won a Tony for her Fun Home score, recalls a turning point when she had been struggling with the musical's nonlinear plot and came to Gold with a plan to change tack. "We had this one meeting, and he said, 'I think what you are writing is more ambitious than what you are talking about doing. I think it's worth failing at it but aiming for the ambitious thing.'
"There's no going back after that," Tesori says. "Sam has the vision to say, 'It's OK, we're going to get there, this is just the part where we don't yet know what we don't know.'"
Oyelowo, who performed with the Royal Shakespeare Company for years before moving to the U.S. to star in such films as Selma and Queen of Katwe, tells me it was largely Gold's vision for Othello that inspired him to accept the titular lead—a role he had resisted doing for years because it was "a bit obvious.
"Shakespeare is intimidating stuff," Oyelowo says. "There's human emotion both big and small wrapped in dense language. You basically have to be willing to excavate what it means to be human. Sam is a great captain in guiding us towards that."
Gold's talent for giving all of his collaborators the room to try things out and make mistakes is what drives so many to continue working with him. "Usually at the end of a show, you want to flee, but I can't wait to get back in the room with him," says Tesori. It is also what helps make the performances feel so authentic.
"Sam's gift is to make the words of whatever playwright, from Shakespeare to Annie Baker to Tennessee Williams to whatever, seem like they spontaneously emerged from the deepest part of an actor's soul," says Nicola. "It's kind of a mystery, in a wonderful way. I don't know how he does it."
Othello will be at the New York Theater Workshop, November 22 to January 18.