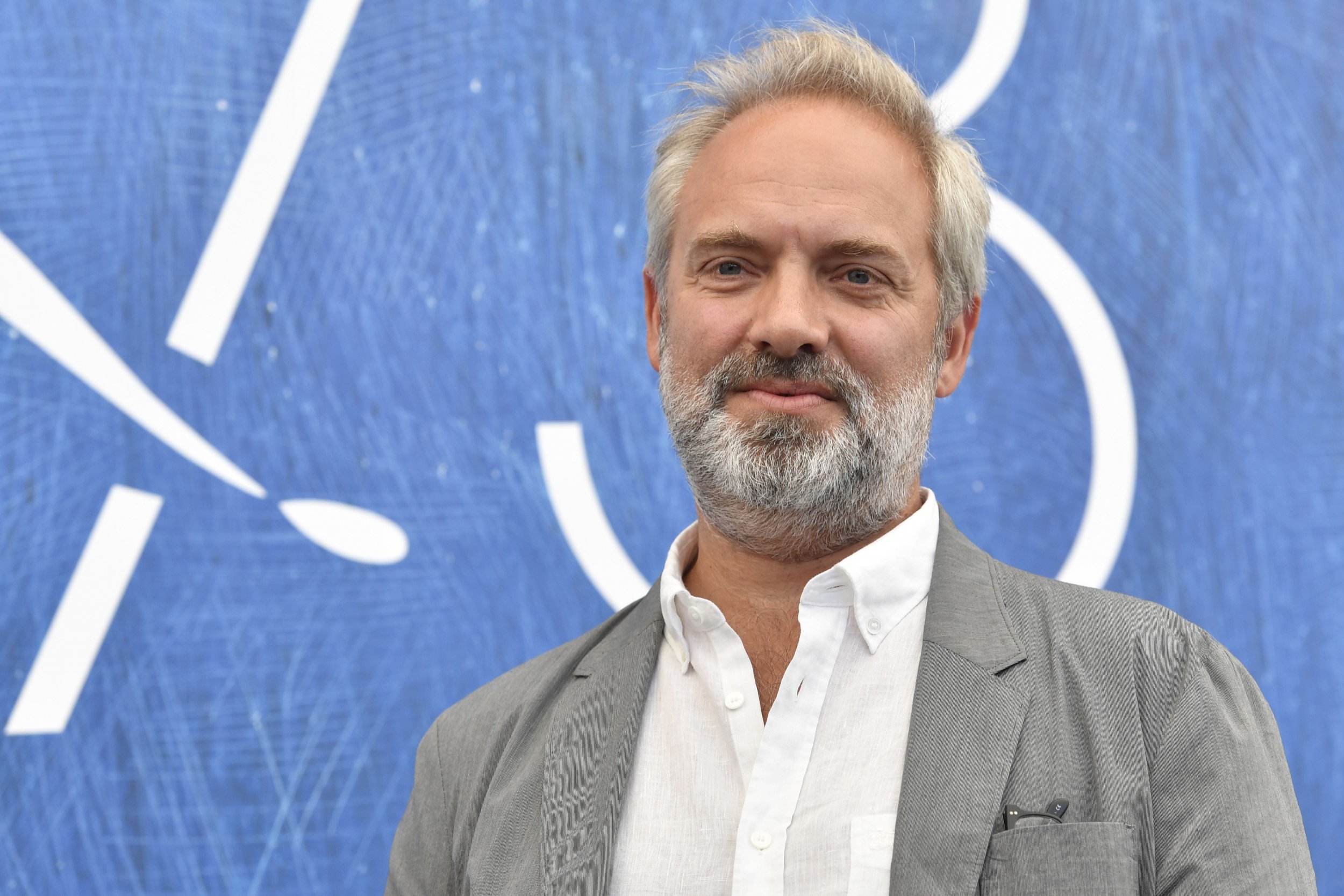 Director Sam Mendes' next project has been shaken (not stirred) by controversy, but could it mean a return to the James Bond franchise?
The British filmmaker revealed to Deadline Wednesday that his planned adaptation of Gay Talese's book The Voyeur's Motel has been dropped after discovering there is a definitive documentary about the story already made.
Talese's book is about Gerald Foos, a motel owner in Colorado, who admitted to peeping on guests while staying at his motel—observing them during intimate sex acts.
Steven Spielberg's DreamWorks production company bought the rights to the book and Mendes intended to direct a script by Krysty Wilson-Cairns.
However, Mendes said he recently found out that Talese, who observed Foos' voyeurism, and the motel owner were being filmed for a feature-length documentary by filmmakers Myles Kand and Josh Koury. Upon watching it, he has determined that the doc tells the story perfectly—leaving little need for a fictional account of events.
"The only point of doing a dramatization on something that has had a fine documentary made of it, is if you feel you can give an audience access to things they don't have in the documentary," he told Deadline. "I didn't feel that is the case here, and that it is the other way around. The documentary was giving us access to things that no dramatized account could ever achieve."
Mendes said he was "surprised" that no one mentioned the documentary when he and Spielberg acquired the rights to the book for DreamWorks. He said it was a "frustrating" situation "because we feel, to a degree, that we wasted our time. That does not feel great, but it's what happened. It's a very, very unusual situation I don't think any of us anticipated."
It is the latest controversy around Talese's book; in July, the author and respected journalist disavowed it after The Washington Post ran a story about factual inaccuracies in Foos' story. He later backtracked on his comments and the July 12 release of the book went ahead as planned.
So, now that there is a space wide open in Mendes' work schedule, it begs the million-dollar question: will he and Daniel Craig reunite for a third Bond movie?
The director's acclaimed Skyfall and Spectre are among the 50-year-old franchise's highest-grossing releases.
Craig's participation in what would be his fifth Bond film has been the subject of tabloid speculation this year. In September, it was reported the actor was offered $150 million for two more films—a theory he debunked, saying "there's no conversation going on." He did express interest in returning, however. (Co-star Naomie Harris told Newsweek she really wants him to return, too.)
As for Mendes' participation, Deadline asked the director if Craig had called him to come back. Mendes initially planned to direct just one film, 2012's Skyfall , but was later lured back by Craig for last year's Spectre.
"I think you're going to have to ask… I don't think anyone's getting a call from Daniel Craig until he opens in Othello [at the New York Theatre Workshop], which is his entire focus," Mendes said.
The director revealed that even though The Voyeur's Motel movie is off, he still has a full slate of projects including directing Jez Butterworth's play The Ferryman at the Royal Court Theatre in London next year.