Updated | A former aide to President Donald Trump's 2016 campaign is refusing to testify before a grand jury in the special counsel investigation, even though he is under subpoena.
Sam Nunberg told The Washington Post on Monday that he is under subpoena to appear before a federal grand jury in Washington, D.C. on Friday and that he does not plan to make the appearance.
Related: Did Trump know about the Democratic email theft?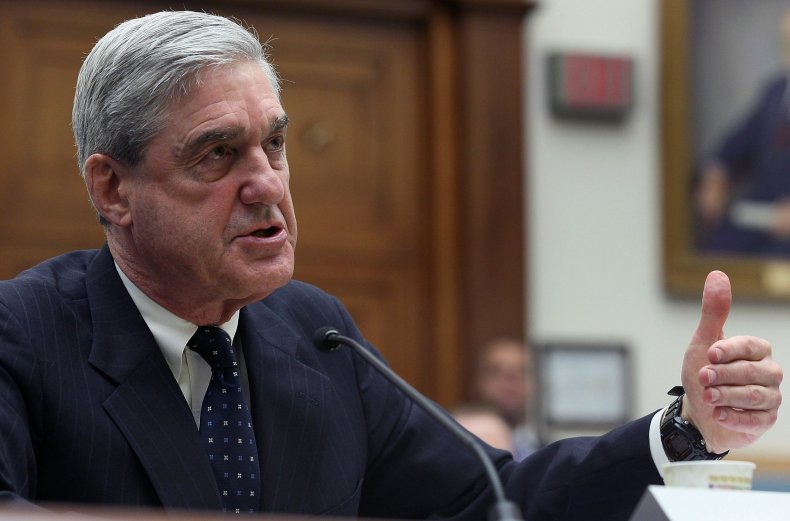 Nunberg shared with the Post what appeared to be the subpoena, which requested documents related to Trump, former White House Communications Director Hope Hicks, former White House chief strategist Steve Bannon, Trump lawyer Michael Cohen, former campaign manager Corey Lewandowski and former adviser Roger Stone. Nunberg told the Post that he did not plan to provide those documents.
"Let him arrest me," Nunberg told the Post. "Mr. Mueller should understand I am not going in on Friday." He added that he planned to appear on Bloomberg TV and rip up the subpoena.
In additional comments that Bloomberg published on Monday soon after the Post report, Nunberg said, presumably referring to Mueller, "What's he going to do? He's so tough—let's see what they do. I'm not going to spend 40 hours going over emails. I have a life." He added, "His investigation is BS. Trump did not collude with Putin. It's a joke."
Nunberg departed the Trump campaign in 2015 following reports about controversial social media posts by him. After the departure, Trump sued Nunberg for allegedly violating a confidentiality agreement. They reportedly settled the case in 2016.
Mueller's team was set to meet with Nunberg on February 22, according to numerous reports. The documents that Mueller's team appear to have requested from Nunberg are consistent with those that Axios reported on Sunday were included in a grand jury subpoena that the special counsel sent an unnamed witness.
Nunberg was not immediately available to comment to Newsweek.
Asked about Nunberg during the White House daily press briefing on Monday, White House Press Secretary Sarah Huckabee Sanders said, "I'm not going to weigh in on somebody that doesn't work at the White House."
This article has been updated with more information about Sam Nunberg. It was later updated again to include details from a Bloomberg report and comments by Sarah Huckabee Sanders.