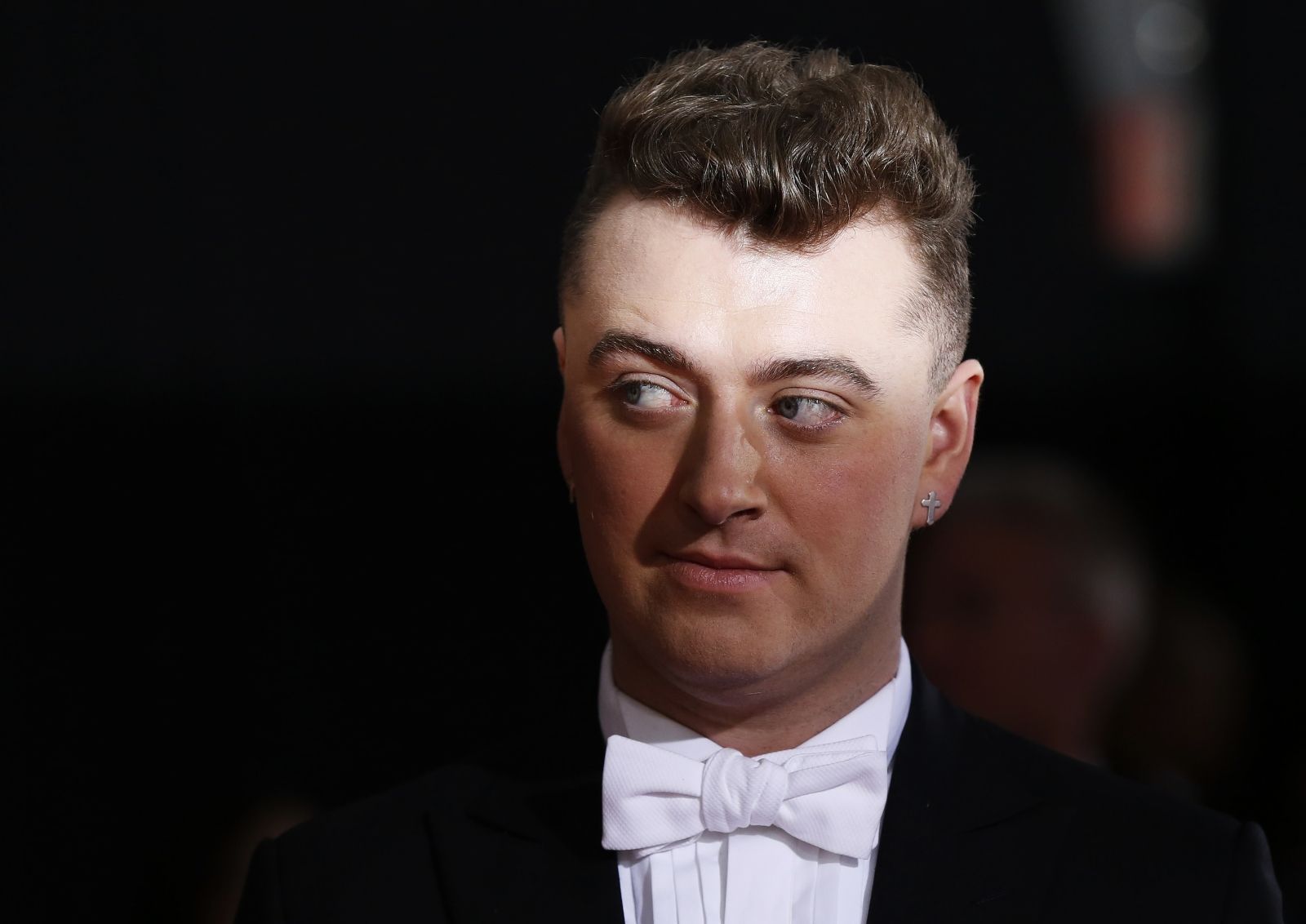 British soul singer Sam Smith announced on Tuesday that he has recorded the theme song for the latest James Bond film Spectre, directed by Sam Mendes and out in theatres October 26.
The song is called "Writing's On The Wall", and Smith made the announcement during an interview on BBC Radio 1's morning show on Tuesday morning. Speaking to Radio 1's host Nick Grimshaw, Smith revealed his involvement with the film by expressing his relief at "actually [being able] to talk about this...this has been a top secret mission of my own." He is also said that it was the quickest he had ever written a song, writing it in only 20 minutes last January.
The song, which will be available to purchase on September 25, is the first James Bond theme song recorded by a British male solo artist since Tom Jones' "Thunderball" in 1965.
Smith also took to his Facebook page and Instagram account to announce the news, saying the project was one of the highlights of his career and that he was "honored" to be part of "this iconic British legacy and join an incredible line up of some of [his] biggest musical inspirations."
This is one of the highlights of my career. I am honoured to finally announce that I will be singing the next Bond theme...

Posted by SAM SMITH on Tuesday, 8 September 2015
Just last week, Smith sparked rumors that he was working on the Bond project after sharing an image of a ring on his finger featuring the symbol of an octopus with blade-like tentacles, similar to that of the fictional terrorist organization featured in the 007 film Octopussy. However, Smith denied the rumors, telling Radio 2 DJ, Jo Whiley last week that he was "definitely not" working on the Bond project.
Spectre sees British actor Daniel Craig reprise his role as 007 for the fourth time.