Sam Smith Drops Male Pronouns, Announces Preferred Gender Identity to Be "They/Them"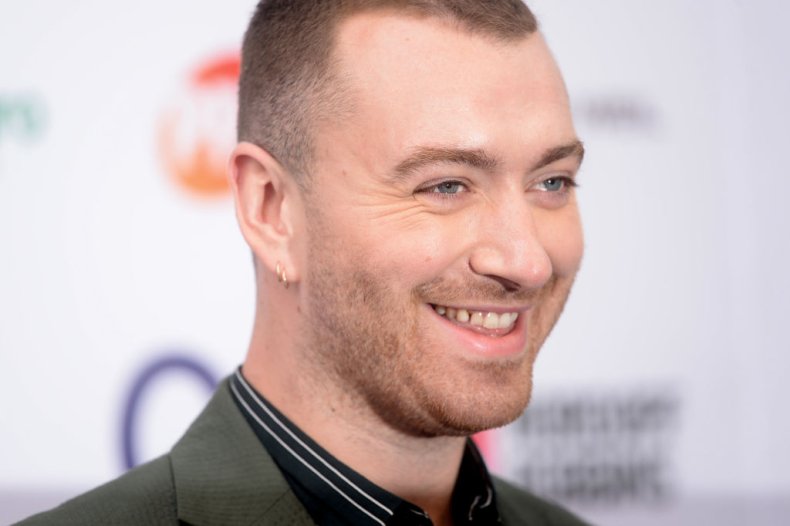 Gender is a social construct, and singer Sam Smith is no longer abiding by what society says they are supposed to be. Smith announced Friday their preferred gender pronounces to be "they/them."
"I've decided I am changing my pronouns to THEY/THEM," Smith wrote in an Instagram post. "After a lifetime of being at war with my gender I've decided to embrace myself for who I am, inside and out," they said.
Smith went on to say in their post that they "understand there will be many mistakes and mis gendering but all I ask is you please please try. I hope you can see me like I see myself now."
"I am at no stage just yet to eloquently speak at length about what it means to be non binary but I can't wait for the day that I am," Smith went on to say. "So for now I just want to be VISIBLE and open."
Smith has been on a bit of journey this year, having announced they are gender nonbinary earlier this year. Recently Smith announced they were wearing heels for the first time to a public event, a big step for many nonbinary people. Smith wore the Gucci Chelsea boots to GQ's "Man of the Year" awards.
"I'm not male or female. I think I float somewhere in between," Smith told Jameela Jamil on the Instagram show, I Weigh Interviews in March 2017. They went on to say, "I've always been very free in terms of thinking about my sexuality, so I've just tried to change that into my thoughts on gender as well."
Smith joins a growing list of celebrities who have announced they are gender nonbinary, including Queer Eye's Jonathan Van Ness, The Hate U Give's Amandla Stenberg and Orange is the New Black's Ruby Rose.
A person who identifies as gender nonbinary is someone who is neither masculine nor feminine, but rather a cross between the two, neither or even more, essentially not conforming to any of society's idea of what is male or female. They are also sometimes identified as genderqueer. While a transgender person can be nonbinary, most are not. Being gender nonbinary is not the same as being intersex nor does it have anything to do with the sexual organs one is born with.
In recent years there's been a movement to recognize gender nonbinary individuals in state and public accommodations. States across the country are now offering gender-neutral state-issued IDs like driver licenses and other states are offering gender-neutral birth certificates. Typically the option is listed as an "X," as opposed to "M" for male and "F" for female.