Sam Smith's Body Positive Instagram Picture Garners Huge Response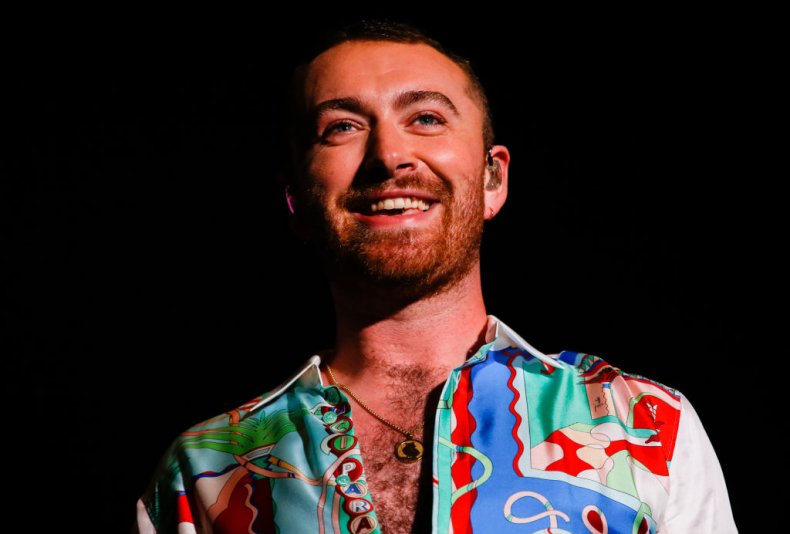 Singer Sam Smith is on a mission, and based on his latest viral post on social media, it's a mission to wear as little clothing as possible. It fits perfectly into his longstanding mission to promote body positivity, having been very open in the past about his own body issues.
In the picture posted to his various social media accounts, Smith can be seen wearing a hat, an unbuttoned shirt and a pair of bikini shorts. That's it. The caption to the photo has a series of Italian flag emojis, where he is presumably is on vacation.
As of this reporting, the Instagram post has over 800K likes.
Smith is joining the trend of celebrities bravely baring what is often photoshopped or shunned. Just last week model and host Ashley Graham announced she and her husband of nine years, Justin Ervin, are expecting a child. In a series of revealing posts, Graham shared her pregnant body, which included her stretch marks.
The post inspired other women to post pictures of their stretch marks, which Graham shared in a series of Instagram stories. She explained her intention behind sharing the untouched photo.
"I thought, 'You know what, I'm just going to post this and I know there's another woman out there who's feeling the same way I'm feeling who might be going through kind of a rough day in how she looks and how her body is changing," she said on Instagram.
For Smith, his own body issues have been something he's only recently been very open about.
"In the past, if I have ever done a photoshoot with so much as a t-shirt on, I have starved myself for weeks in advance and then picked and prodded at every picture and then normally taken the picture down. Yesterday I decided to fight the fuck back," Smith posted on Instagram in February. "Reclaim my body and stop trying to change this chest and these hips and these curves that my mum and dad made and love so unconditionally. Some may take this as narcissistic and showing off but if you knew how much courage it took to do this and the body trauma I have experienced as a kid you wouldn't think those things."
Reactions from Smiths' fans has been near-universal praise (with a healthy dose of thirst). The replies to his current post on Instagram and Twitter perfectly sum up how his supporters like this new Sam Smith.
On Instagram, one user commented "Waiting for your full Titanic moment like..." while another summed it up with "Thiccccccc."
You know you're doing something right when somebody makes you their cellphone's background picture.
Sam Smith's latest song, "How Do You Sleep?" was released in July. The video for the song became an instant viral hit.