Samantha Bee Says Aziz Ansari Needs a 'Higher Standard For Sex Than Not Rape'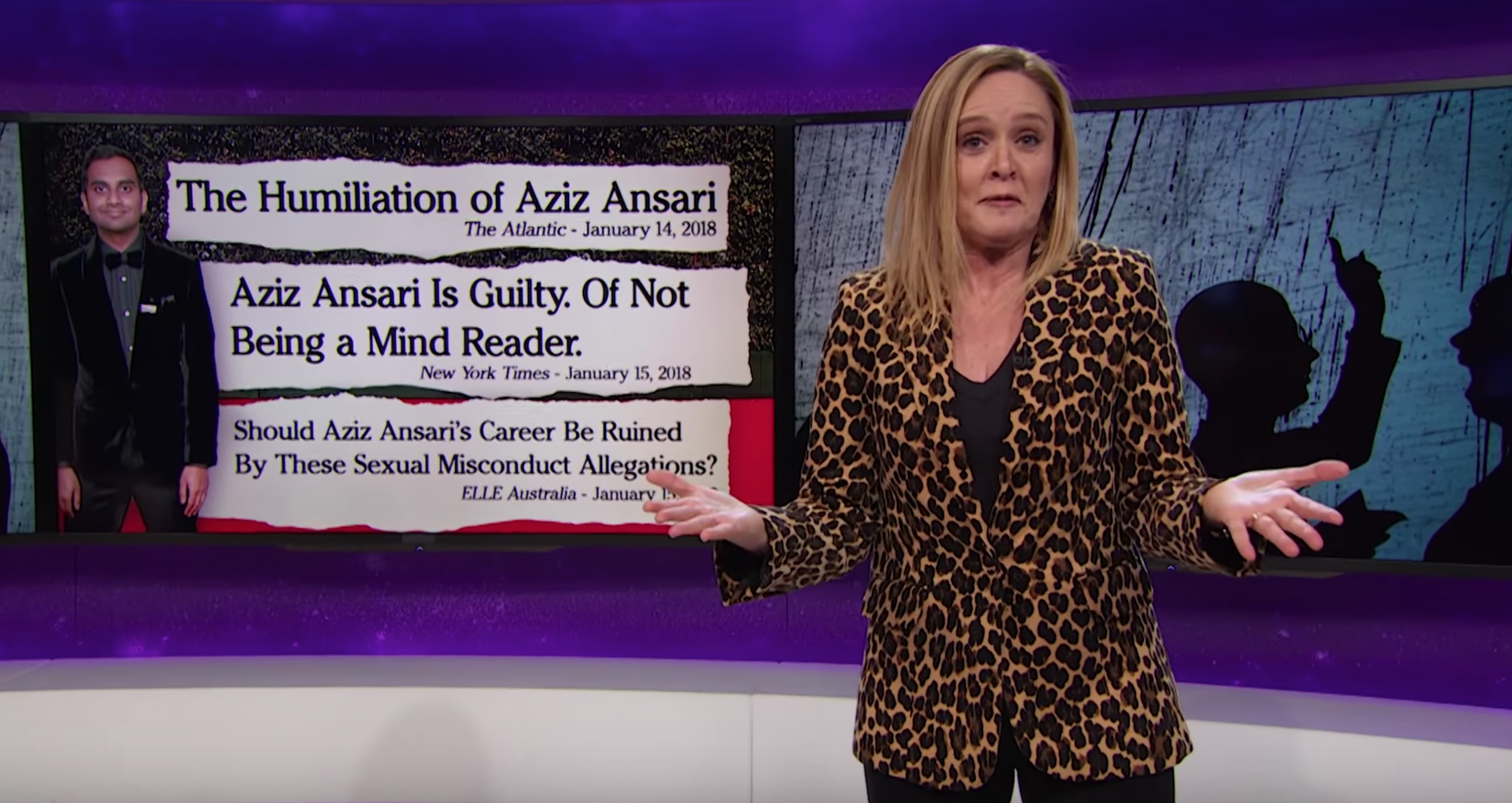 Samantha Bee has no sympathy for fellow comedian Aziz Ansari.
"We know the difference between a rapist, a workplace harasser and an Aziz Ansari. That doesn't mean we have to be happy about any of them," the comedian joked in her Full Frontal with Samantha Bee monologue on Wednesday night.
Praised by Vanity Fair as Bee's strongest monologue yet, the first seven minutes of the weekly TBS late-night show was dedicated to dissecting the #MeToo backlash of the past few weeks, from the 'Shitty Media Men' list to the recent sexual misconduct allegations against Ansari. On both fronts, Bee feels the backlash is misguided.
"People like me had to wade through a sea of prehensile dicks to build the world we now enjoy," Bee said. "And part of enjoying that world is setting a higher standard for sex than just 'not rape.' And women get to talk about it if men don't live up to those standards! Especially if that man wrote a book about how to sex good. And if that seems harsh, I'm sorry."
Bee makes a good point: Ansari did publish his book, Modern Romance, just two years ago, full of essays doling out romantic advice for dating in the era of sexting. In the book, Ansari paints himself as an endearing, bumbling romantic, frustrated by the technological obstacles that are keeping him from sex—no, sorry, love.
That makes the report from Babe—in which an anonymous woman describes a dubiously consensual, traumatic sexual experience with Ansari—highly embarrassing for the comedian who proudly wore a Times Up pin to the Golden Globes, and was once seen as "one of the good ones." (Ansari confirmed the encounter but claimed he believed it was consensual.)
Many have come to Ansari's defense, on the grounds that the accuser (who goes by the pseudonym "Grace") is attempting to ruin the stand-up's career. Some claim the sexual experience she describes is common, and not, as Grace told Babe, sexual assault. CNN's Ashleigh Banfield scathingly dismissed it on HLN Monday night, saying to Grace, "I'm sorry you had a bad date."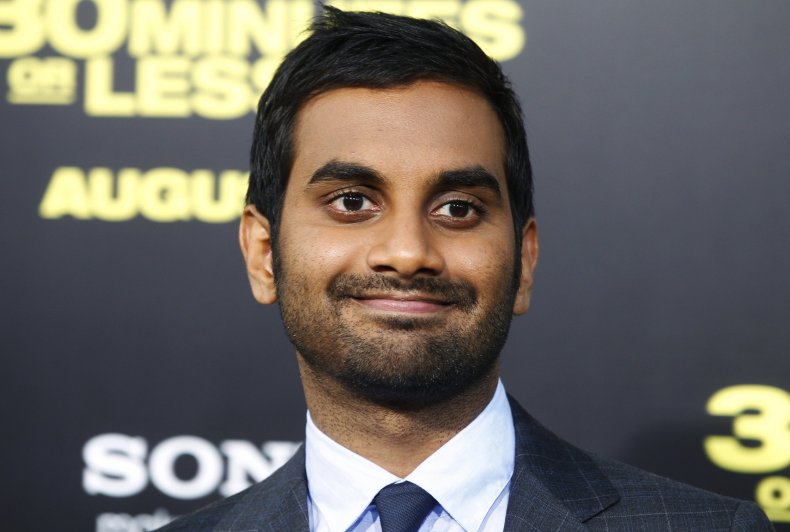 Bee was having none of this. Gaining speed and enthusiasm as she closed her speech, she issued a less-than-sincere apology to all the critics of the so-called witch hunt brought about by #MeToo.
"To men specifically, I'm sorry our request to be respected makes office culture a little less fun and flirty. And I'm sorry we tattled about that stuff you did on us, even when it was totally not rape. But listen: if you don't want to tune into your partner's feelings throughout sex, maybe you shouldn't be a fucking a person at all. May I suggest a coin purse, or a Ziploc bag full of grape jelly?"
Bee took a breath, let the cheers and applause subside, then delivered the final blow: "If you say you're a feminist, then fuck like a feminist. And if you don't want to do that, take off your fucking pin, because we are not your accessories."