Women's March: Samantha Bee, Chelsea Handler Among Celebs in Solidarity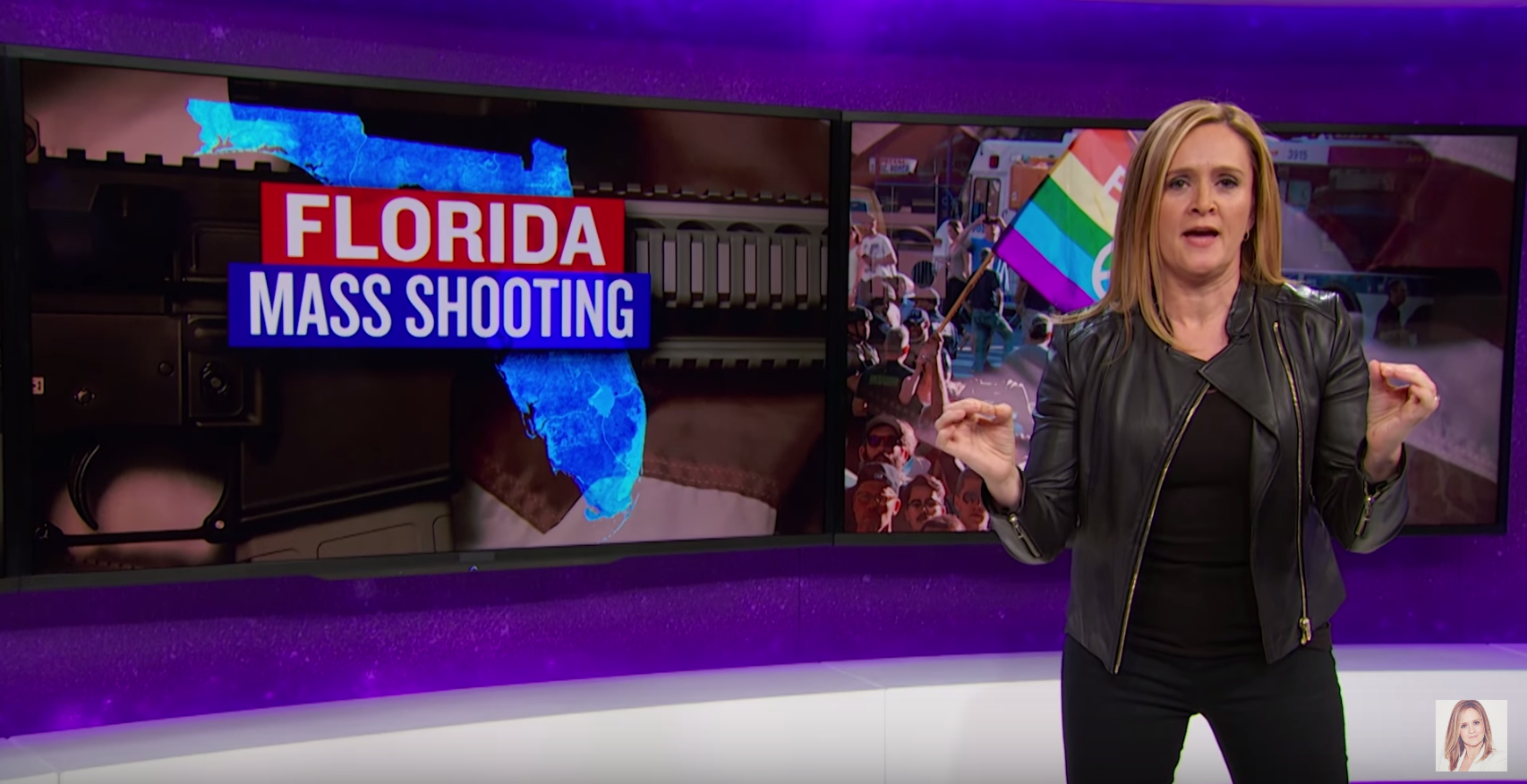 Many high-profile women from all facets of arts and entertainment joined the millions of people worldwide who participated in upwards of 700 protests Saturday to show respect for the rights of women, minorities and the disabled. But the #WomensMarch protests weren't confined to the streets—blogging sites such as Medium and social media were home to many people's thoughts on President Donald Trump and the role of women in society today.
RELATED: Ashley Judd rallies 'nasty' women at D.C. march
"Who knew we were the new Tea Party?," asked comedian Chelsea Handler and actress Mary McCormack in a Medium essay drawing attention to the vital services provided by Planned Parenthood. Comedian Samantha Bee, host of "Full Frontal With Samantha Bee" on TBS, also signaled her support for the women's marches, albeit via her sharp wit in a satirical essay titled "Six Easy Ways to Make the Women's March All About You," in which she took aim at the dismissive attitude of some toward the marches.
Handler and McCormack wrote that many felt "gutted and demoralized" after Hillary Clinton's presidential loss. "But the only thing you can do when you've been set back is to step forward and continue to fight. And that fight includes standing by an institution that's synonymous with the health and safety of millions of women across the nation: Planned Parenthood. It's an institution that's always had our backs. And now that it's being threatened and attacked, it needs our support more than ever.
"We implore the objectors to do their homework… because, if they do, we think they'll realize that allowing Congress to defund this vital institution would be an enormous mistake that would have far reaching consequences," the pair wrote.
They expressed solidarity with everyone marching Saturday, as "the people who oppose women's rights have gotten bolder, so it's time for us to get bolder right along with them. If we concede, and allow our country to move backwards on these basic rights, what other freedoms will they take from us?"
Bee, a former Daily Show correspondent, noted the marches promise "to be a truly intersectional display of female empowerment and resistance," with attendees of all ethnicities and orientations. But what about the white woman or heterosexual male?, she cheekily asks. "How do you drive the dialogue away from more marginalized voices and steal the narrative? Here are some friendly tips that will help you stay focused on what's most important: makin' it all about you," she writes.
Bee goes on to sarcastically encourage the representatives of the majority to get loud, not listen and display their privilege in conversations and interactions at Saturday's marches. "When a woman of color is speaking, ask yourself one question: can you speak louder than she currently is? If yes, your point is more valid, so just shout it out," Bee writes. "One of the most important tricks for standing out amongst more marginalized voices is making sure you don't waste time actively listening," she jokes. "Asserting your own experiences above others' is an important part of making this march all about you, and every second counts."
Celebrities including Ashley Judd, Madonna, Scarlett Johansson, Lena Dunham, Alicia Keys and many more marched or spoke at protests Saturday. Judd, speaking at the Washington, D.C. march that drew upwards of 500,000 protesters, read a pointed poem framed by Trump's "nasty woman" comment about Clinton, which sparked backlash for its raw take on Trump's America.
"I am not as nasty as racism, fraud, conflict of interest, homophobia, sexual assault, transphobia, white supremacy, misogyny, ignorance," Judd said.
Madonna also raised eyebrows with a profane speech in which she admitted thinking about "blowing up the White House.
"It took this horrific moment of darkness to wake us the fuck up," she told the Washington crowd. "It seems as though we had all slipped into a false sense of comfort, that justice would prevail and that good would win in the end. Well, good did not win this election. But good will win in the end," she said.