Revisiting Samantha Bee's Most Memorable 'Daily Show' Moments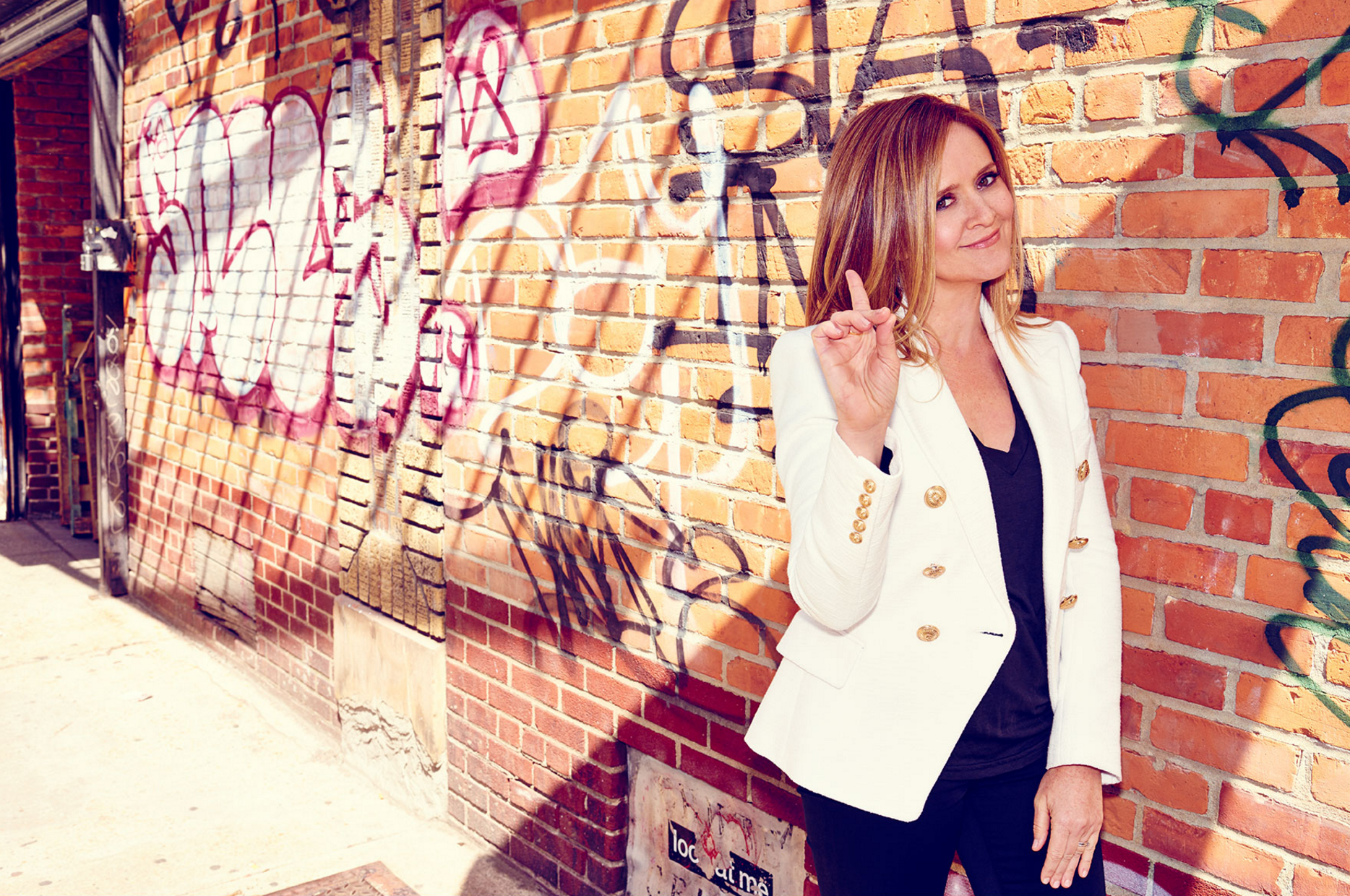 Over the past 15 years, no television show has been a more reliable factory for comedic talent than The Daily Show with Jon Stewart. Comedy Central's flagship late night program has introduced us to Stephen Colbert, Steve Carell, Ed Helms, Rob Corddry, Rob Riggle, John Hodgman and plenty of others. The latest alum to strike out on her own: Samatha Bee, the former correspondent who makes her debut as the host of TBS's Full Frontal with Samantha Bee on Monday night.
The gig has been a long time coming not only for Bee, who left The Daily Show in April 2015, but for women. Late-night television has traditionally been a boys' club—or rather, a white middle-aged men's club. When noted white men Seth Meyers, James Corden and Stephen Colbert took over for noted white men Jimmy Fallon, Craig Kilborn and David Letterman in 2015, many wondered if a woman would ever get a chance in late night. Vanity Fair even celebrated the coronation of more white men with this much-discussed cover.
Late-night television is better than ever? Samantha Bee didn't think so.
In the lead up to her debut on Monday, let's look back at some Bee's greatest Daily Show moments:
Passion and Intrigue on "The Five" (2014)
Choice quote: "This story of love is rooted in that deepest human emotion: riding the boner train to pound town."
V-Jay Jay Day. Samantha Bee's Apology (2012)
Choice quote: "That's just the way it is when you're a woman intruding in a man's world. We expect to be paid slightly less and raped slightly more."
Bristol Palin's choice (2008)
Choice quote: "There's another word I'm looking for...I think it rhymes with voice?"
The Money Honey Bee (2009)
Choice quote: "Bzzzzzzzzzzzzzzz!"
Long Island Wants to Secede (2009)
Choice quote: "How much longer can New York state jerk this appendage off before it explodes?"
And as a bonus, her Daily Show farewell. Bee was the show's longest-tenured correspondent.