Samantha Bee Slams 'Rabbit-Turned-Into-a-Man' Devin Nunes for Upcoming Memos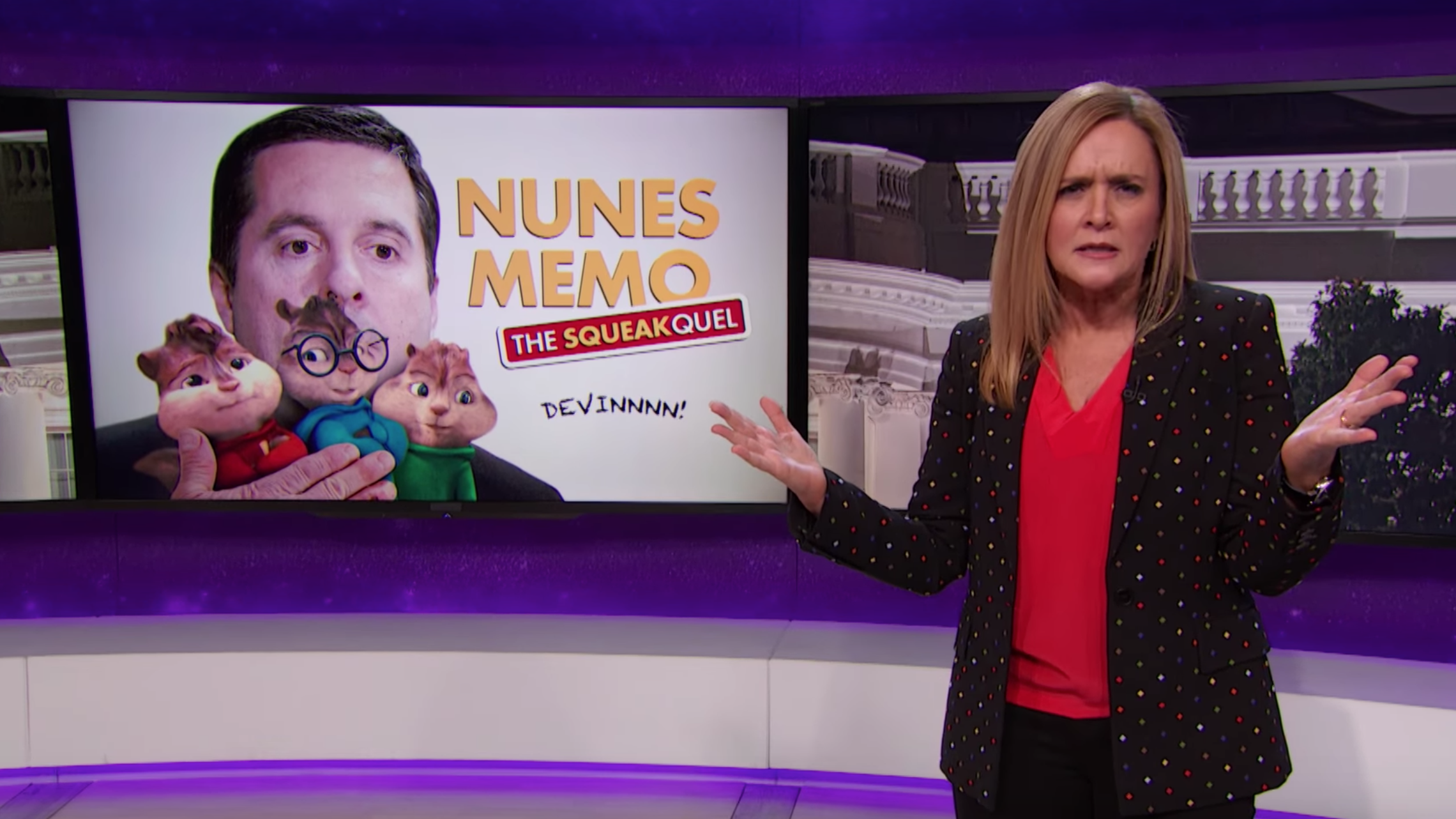 Samantha Bee delivered her weekly dose of political roasting on Wednesday's broadcast of Full Frontal With Samantha Bee. This time, in her "This Week in Chaos" segment, the late-night host focused her ire on the much-discussed Nunes Memo.
Released last Friday and named for House Intelligence Committee Chairman Devin Nunes (R-Calif.), the document claims the FBI and Justice Department improperly surveilled a former Trump campaign adviser. The response from Republicans and conservative media to the memo is, as Bee puts it, "This scandal is bigger than 100 Bill Clintons having sex with a thousand Watergates and a million Area 51s!"
And that first memo was apparently just the beginning! This weekend, Nunes— described by Bee as the "first guy to get whacked in every mafia movie" and a "rabbit transformed into a man"—revealed plans to release even more memos, possibly up to five.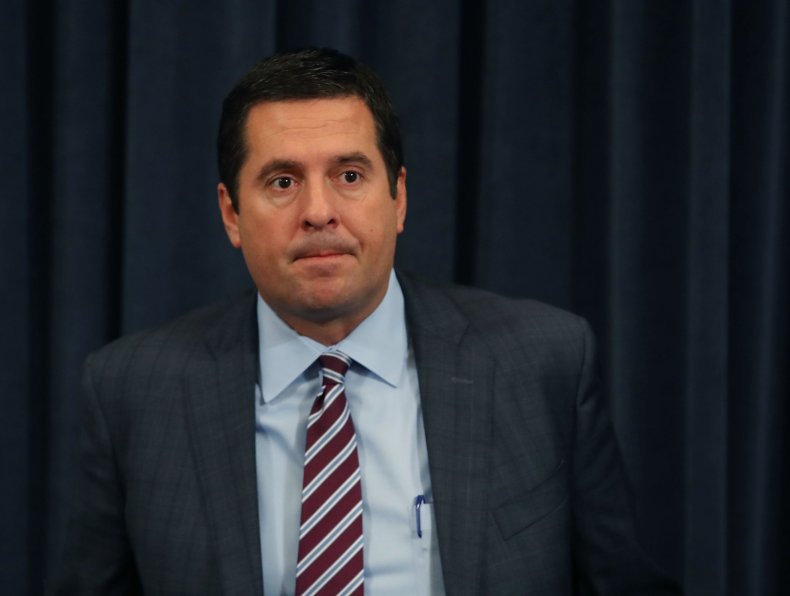 Bee took the opportunity to imagine up some titles for these upcoming memo sequels. "Get ready for a state department memo, a Hillary Clinton memo, Nunes Memo: Tokyo Drift, NMVP: Nunes Memo vs. Predator and for the kids, Nunes Memo: The Squeakquel," she joked.
Bee also took some jabs at Fox News' recent criticism of the FBI. "I haven't heard Fox News be this anti-law enforcement since they had to grapple with the mysteries of Laura. 'A lady cop? The city can't afford to paint all those guns pinks!'" The comedian pointed out that, actually, there are many things the FBI is doing that you'd think Fox News would be on board with—like creating a new terrorist category called "Black Identity Extremist."
The FBI revealed in a report earlier this year a new official label for individuals "who feel oppressed and respond with violence." As Bee points out, "Feeling oppressed and responding with violence doesn't make you a terrorist, it makes you an Eagles fan."
"Surveilling Americans because of their free speech is dangerous and wrong," Bee added in a more serious note.
"Hey guys, tell me again how the FBI is an organization of Hillary Clinton loving hippies," Bee said, in one final shot at Fox News before she threw to commercial, "because it sounds to me like they fit right into the Trump administration."