Samantha Bee's 'Full Frontal' Is New Tonight—and Totally Ad Free
While waiting for those election results to pour in, comedian Samantha Bee's late-night show Full Frontal will air on TBS at 10:30 p.m. EST on Wednesday with a special ad-free episode.
In an ad for the episode, the comedian laments that she's just as confused as everyone else about the results of the election, but says that she'll provide some entertainment with a new episode and no commercials. "Look, we have no idea what's going on either, but we're here to figure it out with you tonight on an all new commercial-free post-election episode of Full Frontal," she exclaims in the promo.
While Bee will of course be deploying her signature brand of political humor in the new episode, in the ad, she also acknowledges that some of the election fatigue that's been affecting so many of us is also catching up to her. "I'm just gonna gently rest my head here until then," she says in the clip, as she lowers her head onto a block displaying the show's logo.
While it's not totally clear what she'll have in store for the show, it appears the episode may include a parody of Adam McKay's Dick Cheney dramedy biopic Vice, in which she makes fun of both Vice President Mike Pence and the transformation that actor Christian Bale went through to portray Cheney in the film.
In the Vice-themed sketch, which was teased on YouTube and Twitter on Wednesday, Bee jokes that she's been tapped to play Pence in the sequel to McKay's film, and she takes a number of jabs at Pence. "I couldn't wait to play America's first eunuch vice president," Bee quips. "He's smooth down below, like a Ken-doll."
As a makeup artist helps the host undergo her own transformation, Bee offers commentary to explain how she's getting into character for the role. But, after simply placing a wig on Bee, the makeup artist says that they're finished, much to Bee's dismay. When the comedian asks why it went so fast, the artist tells her both she and Pence have "very similar bone structure and small beady eyes," before Bee storms off.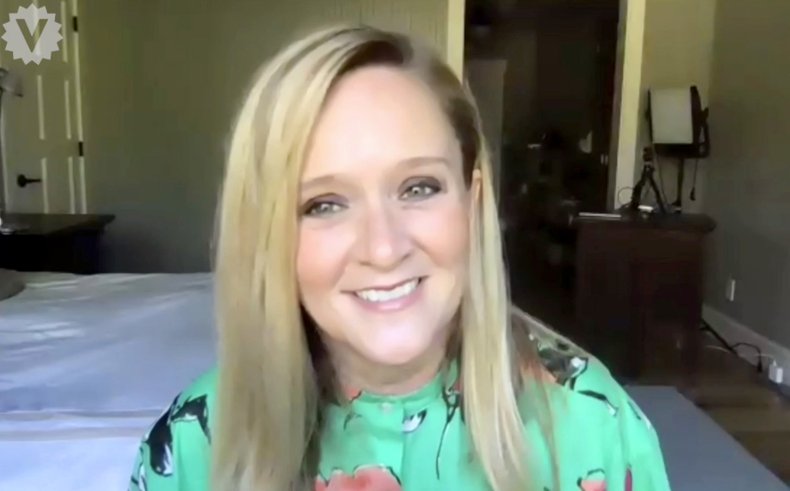 The video ends with a still of a poster for the fictional Vice 2: This Time It's Pence, that jokes Jim Parsons will play Mitch McConnell; Margo Martindale will portray Pence's wife, Karen Pence (who's jokingly listed as "mother," a reference to a Rolling Stone profile which reported that the vice president sometimes calls his wife "mother"); Bale will take on the role of President Donald Trump; and Meryl Streep, of course, will play COVID-19.
While the upcoming episode is billed as commercial-free, it seems like it may have parody commercials, voiced by Will Arnett, selling commemorative Republican plate collections and a "WTF election coin" to "celebrate this historic clusterf**k of an election."
Both of those faux-commercial videos were also posted to the Full Frontal YouTube channel on Wednesday.