Samantha Bee Will Address Ivanka Trump 'Feckless C-word' Comment On Her Show
Full Frontal host Samantha Bee is set to address the "feckless c***" comment she made about first daughter Ivanka Trump when her show returns to the air on Wednesday.
The presenter has already apologized over comments she made last Wednesday, when she slammed Trump for tweeting a picture of her and her 2-year-old son Theodore amid reports on the mistreatment of immigrant children.
The first daughter was widely criticized for insensitivity, but Bee had more to say on the topic.
"You know, Ivanka, that's a beautiful photo of you and your child but let me just say, one mother to another, do something about your dad's immigration practices you feckless c***," Bee said in the week.
"He listens to you. Put on something tight and low cut and tell your father to f****** stop it. Tell him it was an Obama thing and see how it goes, OK," she added.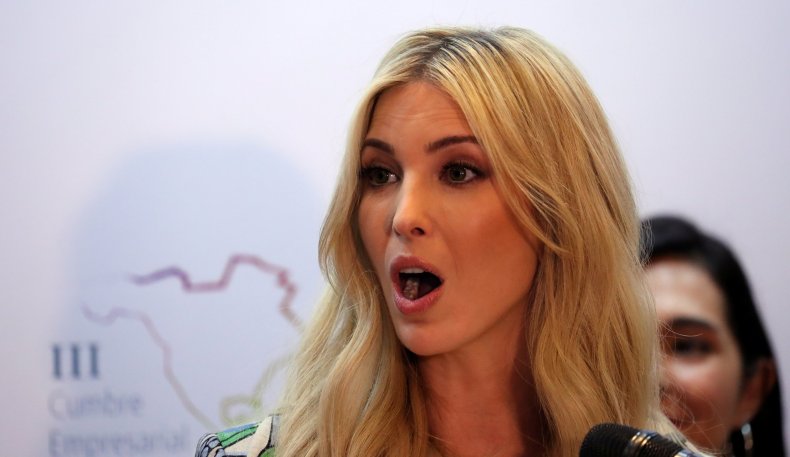 Bee's comments, particularly her description of Ivanka as a "feckless c***" prompted quite a backlash and saw the TV star apologize to the first daughter.
"I would like to sincerely apologize to Ivanka Trump and to my viewers for using an expletive on my show to describe her last night. It was inappropriate and inexcusable. I crossed a line, and I deeply regret it," Bee said in a statement Thursday.
However it appears Bee has more to say on the topic, with a spokesman for TBS confirming that the host will be addressing the issue in greater detail on Wednesday, CNN reported.
The spokesman did not say exactly what Bee was planning on the subject, but it is believed she will be leading the show with a response to the incident.
Following the broadcast of Bee's obscenity, the White House responded describing Bee's language as "vile and vicious," Vanity Fair reported, while President Donald Trump himself weighed in with a tweet defending his daughter.
"Why aren't they firing no talent Samantha Bee for the horrible language used on her low ratings show?" he wrote on Thursday.
Bee, and TBS, were also the target of a social media boycott. The boycott Samantha Bee movement saw her lose multiple advertisers for her show, including Auto Trader and State Farm.