Samantha Bee Mocks Fox News' 'Crazy Conspiracy Theories' About Mueller's Trump Investigation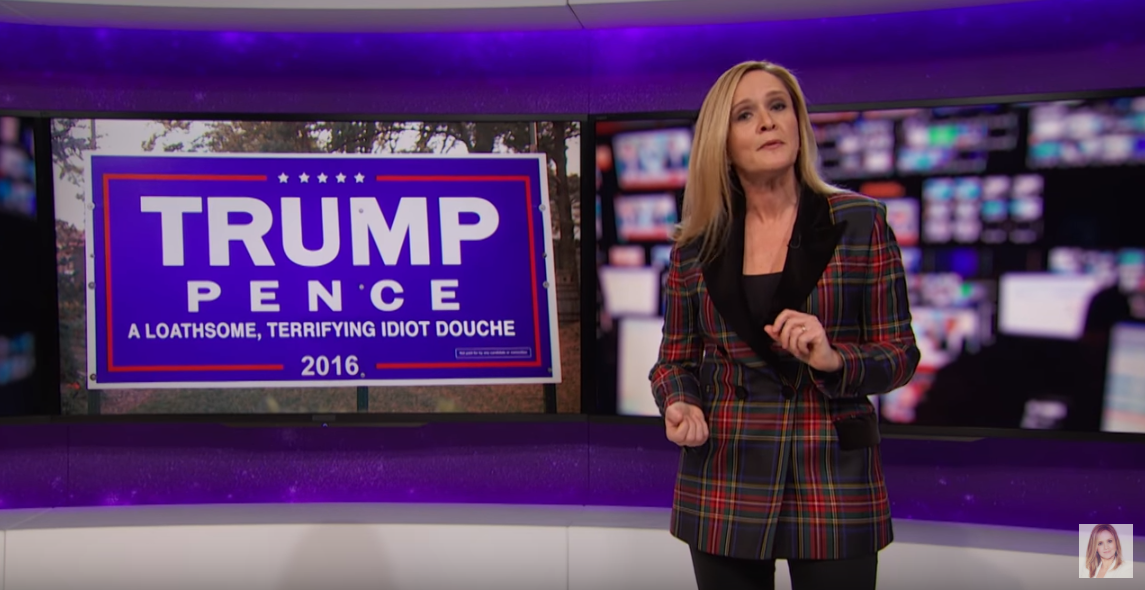 Millions of Americans are now preparing to visit their elderly white parents for the holidays, and Samantha Bee knows what that means: having to hear Fox News blaring from every single TV in their house.
During a pointed segment on Wednesday night's Full Frontal, host Samantha Bee mocked Fox New's deranged coverage of special counsel Robert Mueller and the FBI. "Before your parents freak out and race their stair chairs to the basement panic room, tell them to calm down," Bee advised. "All that Fox talk is just hyperbole."
Bee showed clips of Fox News personalities decrying the FBI as a "political weapon" that "needs to be cleansed of individuals, who should not just be fired, but who need to be taken out in handcuffs." (Bee's response: "Man, the word 'cleanse' just doesn't ever not sound Nazi-ish!")
Related: Can Fox News survive the Trump presidency? Embattled network faces lawsuits, aging viewership, new competitors
Bee then tore apart the assertion that Robert Mueller is unfit to investigate links between Trump's campaign and Russia because of anti-Trump text messages that were exchanged between two people on Mueller's team. As Bee demonstrated, those texts were no more critical of Trump than what Senator Lindsey Graham, Ted Cruz and other prominent Republicans said about Trump during the 2016 primary cycle. (Cut to a clip of Cruz calling Trump "a pathological liar."
Plus, the FBI individuals who sent those texts messages have since been dismissed from the investigation. Still, Trump supporters continue to claim the FBI is "hopelessly biased, which makes sense," Bee said, her delivery dripping with sarcasm. "Like every law enforcement agency, the FBI is notoriously liberal."
Bee closed the segment by pointing out Deputy U.S. Attorney General Rod Rosenstein's little-discussed resemblance to Milhouse from The Simpsons.
Watch the full segment below.