Samantha Bee Shreds Trump Associate Roger Stone by Equating Him to Athlete's Foot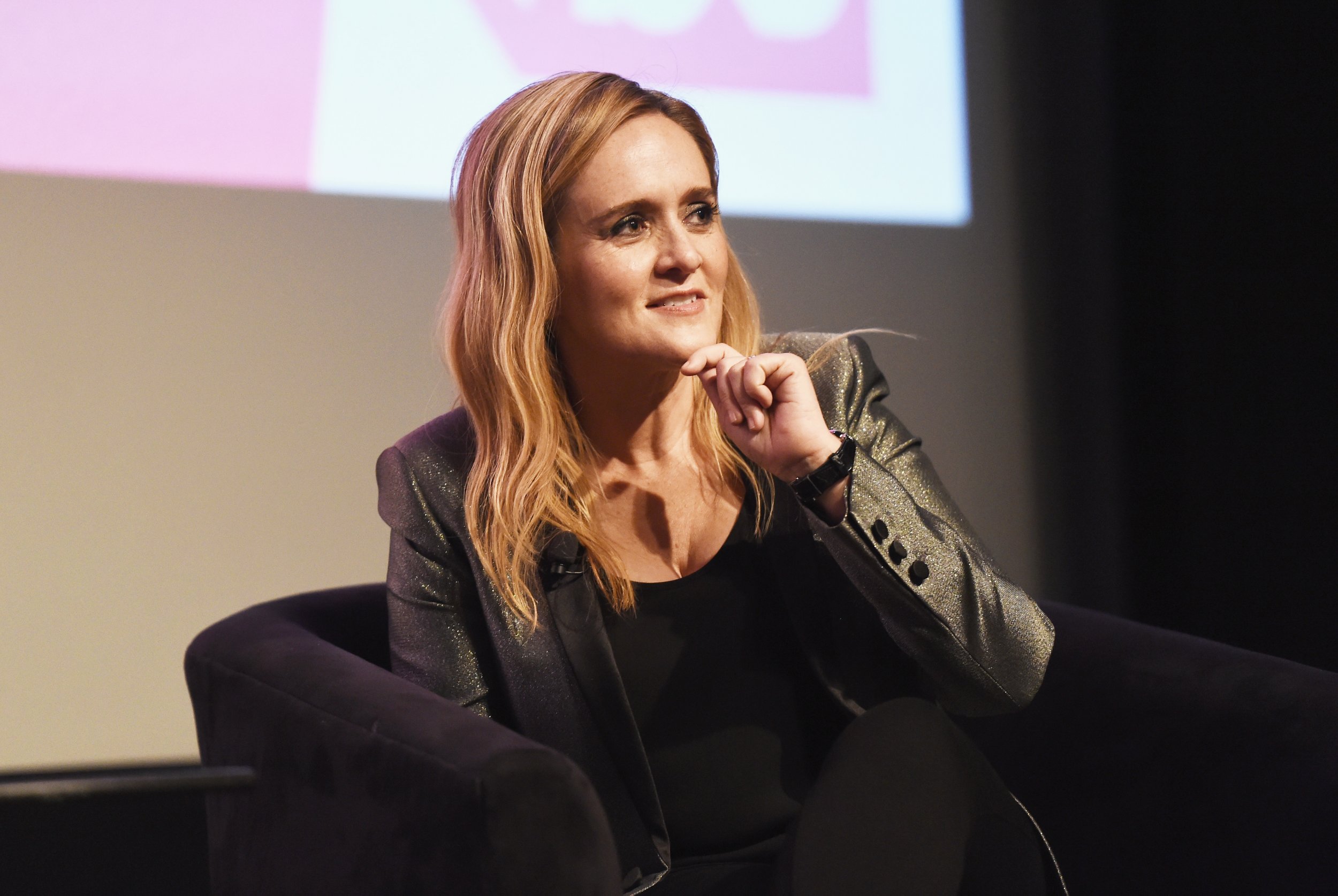 Samantha Bee took aim at Roger Stone on Full Frontal with Samantha Bee Wednesday after the longtime Trump associate was arrested and received a seven-count indictment in attorney Robert Mueller's investigation into Russian interference in the 2016 election.
Stone, 66, was arrested in Fort Lauderdale, Florida, on January 25 for lying to Congress about communicating with WikiLeaks, a radical transparency organization. The indictment claimed someone in Trump's campaign asked for Stone to contact WikiLeaks. Stone, who also received a witness tampering charge, was released on a $250,000 bail.
Bee, 49, took the opportunity to dissect Stone's career leading up to his arrest. She said the "coverup is the crime" and equated him to athlete's foot.
"It's easy to make fun of Roger Stone. He literally looks like an Easter Island statue, but there's a lot more to Roger Stone than a cone head and [Richard] Nixon tattoo. I mean, actually, that's about it but let's talk about him anyway," Bee said.
"For decades, Stone has proclaimed himself a political genius, a high-powered trickster merrily owning the libs, a sort of Republican Banksy...Roger Stone is not a super villain or a gangster. He just shows up whenever things are getting dirty," she continued. "He's more like America's athlete's foot."
Bee wasn't the only late-night host to breakdown Stone's arrest. Seth Meyers addressed the latest indictment in the ongoing Russia investigation in Late Night with Seth Meyers's "A Closer Look" segment Monday.
"Trump brags that he only hires the best people, calls the Russian investigation a hoax, calls CNN fake news and his government shutdown left FBI agents without pay," Meyers began, "So it was especially ironic when one of Trump's closest associates was arrested by unpaid FBI agents working for the special counsel in the Russian investigation and the whole thing was caught on tape by CNN. The only way the could have been more humiliating for Trump is if Robert Muller celebrated by eating a Happy Meal a McDonald's on a date with Stormy Daniels."
Stone pleaded not guilty to multiple charges Tuesday. He's expected to appear in court February 1.
Trump defended his longtime confidant following his arrest. The president again stated emphatically via Twitter that no collusion has occurred.
"Greatest Witch Hunt in the History of our Country! NO COLLUSION," the 72-year-old tweeted on January 25. "Border Coyotes, Drug Dealers and Human Traffickers are treated better. Who alerted CNN to be there?"