Samantha Bee: Sorry 'to Break America' Over Ivanka Trump C-word Comment
TV host Samantha Bee has apologized on air for "breaking America" following the strong reaction to her referring to first daughter Ivanka trump as a "feckless [c-word]."
Although the Full Frontal host apologized in the immediate aftermath of the incident, she addressed what had happened on her show as it returned to the air on Wednesday night.
"I crossed the line. I regret it, and I do apologize for it," Bee said. "The problem is, a lot of women have heard that word at the worst time in their lives, and don't want it reclaimed."
"I don't want to inflict more pain on them. I want this show to be challenging and to be honest," she added.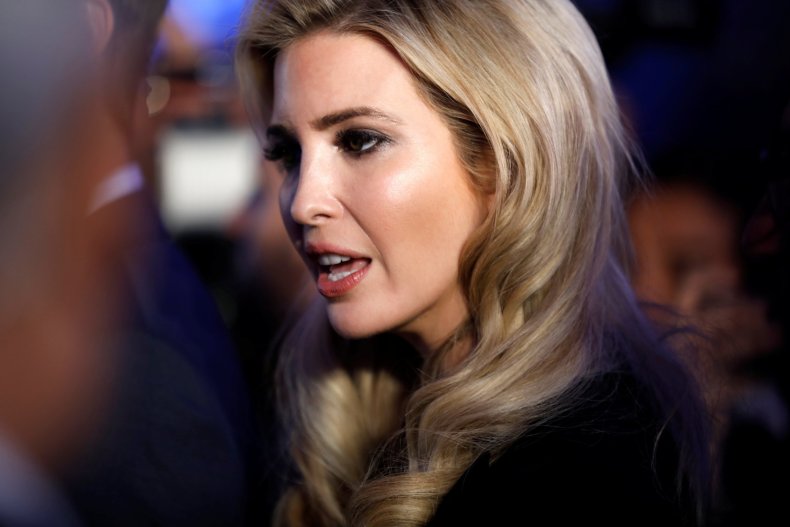 Bee was widely criticized after using the c-word to describe Ivanka in a monologue about President Donald Trump's immigration policies, when she lashed out at the first daughter for tweeting a picture of her and her 2-year-old son, Theodore, amid reports on the mistreatment of immigrant children.
The first daughter was widely criticized for insensitivity, but Bee had more to say on the topic.
"You know, Ivanka, that's a beautiful photo of you and your child, but let me just say, one mother to another, do something about your dad's immigration practices you feckless c***," Bee said in the week.
"He listens to you. Put on something tight and low cut and tell your father to f****** stop it. Tell him it was an Obama thing, and see how it goes, OK," she added on her show, in a move that appeared to go a step too far for some critics.
Indeed, the White House described the comment as "vile and vicious," Vanity Fair reported, and President Donald Trump took to Twitter to slam the TV host.
"Why aren't they firing no talent Samantha Bee for the horrible language used on her low ratings show?" he wrote on Thursday.
Despite calls for her to be fired, Bee returned to the air on Wednesday evening and concluded her apology with "Sorry to break America."