Samantha Grant Says Sister Meghan Markle 'can't Tell Me' to Stop Talking Before Royal Wedding
Meghan Markle wanted her estranged half-sister to remain quiet in the days leading up to her royal wedding Saturday at St. George's Chapel in Windsor Castle, but that's not going to happen. Samantha Grant argued she's an American and if she wants to talk about herself and her father, Thomas Markle, she's allowed.
"If it's about my life or my father's, there's something known in this country as freedom of speech. She doesn't have a copyright on that, and she's not gonna tell me that I can't speak about my own life or my father's when it's a matter of public self-defense. The media is disparaging us," Grant told TMZ Wednesday. "I'm not gonna take it. She's not qualified to suggest that I don't under any law in this country. This is not Great Britain. I am a United States citizen, and that's all there is to it. She's way out of her league to tell me I can't speak. I'm not saying anything about her, but if I'm talking about my life or my father's, she has to respect it."
Grant confirmed that she and Markle, 36, are estranged. "Meghan and I do not have a relationship now. The last year I think has been strained because what tabloids have said, but Meg does not have a relationship that I've seen with anyone in the family," she said.
Despite the chaos, Grant said she purchased a wedding present for Prince Harry and Markle. "I searched the world for something that I thought was really sentimental," she said. "I would like to give it to her in person, but if not I will certainly send it."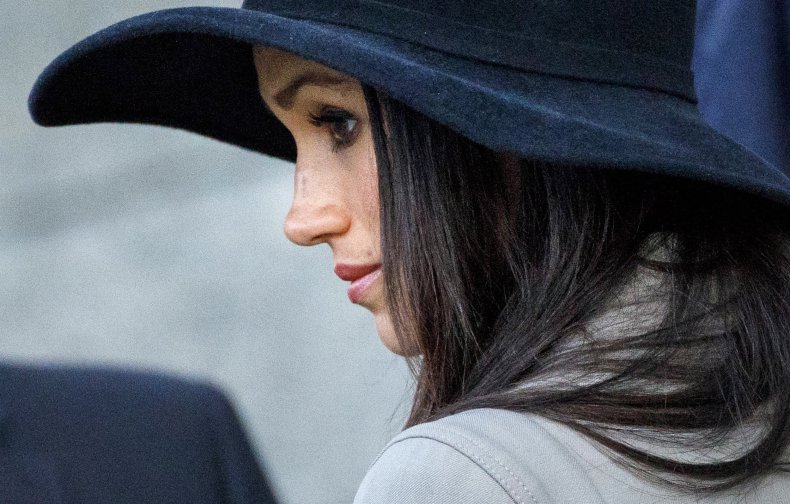 Grant took credit for orchestrating staged paparazzi photos of her father, Thomas Markle. After it was revealed the pictures were phony, Thomas Markle dropped out of the royal wedding, saying he didn't want to embarrass his daughter or the royal family. He later revealed he had suffered from a heart attack the week before that caused "serious damage." Even though he changed his mind about wanting to walk his daughter down the aisle, because he would like to "be a part of history," doctors scheduled him to get surgery on his heart to clear a blockage and place a stent.
More than 600 people are expected to attend Markle and Prince Harry's royal wedding. Princess Charlotte will serve as one of the bridesmaids and Prince George will be a page boy.