Samantha Markle Says Meghan Markle Lied About Paying Her Own College Tuition
Meghan Markle's sister, Samantha Markle, claimed the Duchess of Sussex lied in a new speech about her time at university. According to Samantha Markle, Meghan Markle did not pay her own tuition to Northwestern University as she claimed in a speech in Fiji. Samantha Markle called her sister's claim false in a now-deleted tweet, reported by news.com.au.
"Dad paid her college tuition!" she tweeted, and seemingly deleted on Thursday. "She forgot the most important part of her speech and there are receipts to prove it. I love my sister but this is ridiculous. You can't lie like this, Meg! Delusionally absurd!"
She followed up the tweet with a direct response to the Kensington Palace Twitter page. "Our father paid for all of her education! This speech is not true," Samantha Markle wrote.
Meghan Markle addressed the speech to students at the University of the South Pacific on Wednesday. She spoke of her time at college and the right of all to have university access. "Everyone should be afforded the opportunity to receive the education they want, but more importantly the education they have the right to receive," she said. "And for women and girls in developing countries, this is vital. When girls are given the right tools to succeed, they can create incredible futures, not only for themselves but also for those around them."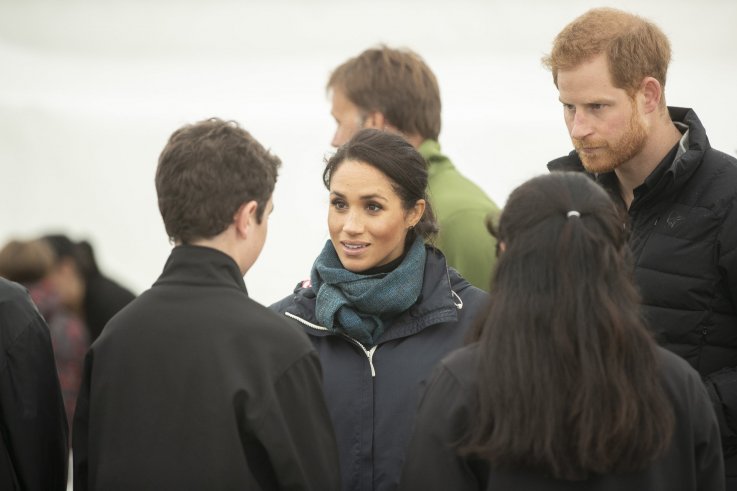 According to Samantha Markle, the pair's father paid for all of Meghan's education. "Dad paid for the Little Red School House, dad paid for Immaculate Heart, dad paid for Northwestern," she tweeted. "Any PR strategy to erase my father will not work. Let's reflect. Meghan Markle lies all the time and she gets bolder and bolder in how she tries to change her history and stunts to get attention. I predict she is laying the foundation to ruin [her father] Thomas and [I] to shut them up for good."
Samantha Markle also called out the duchess for her necessary "party money." "Proof, let's see proof of scholarships and grants. Dad paid for her education, all of it. If she worked at all, it was for extra shoe money and party money," she said.
More, she also claimed her "tweet was not deleted." "It takes a lot of audacity, and deceit to lie about something as important as funding of a college education," Samantha Markle wrote. "To take that dignity and joy away from dad is morally unconscionable. He funded her education from day one through Northwestern graduation. Fact. My tweet was not deleted. My sister was able to afford attending the University only because our father paid her tuition completely. There was no scholarship, no grant, or financial aid program involved. The speech was a lie."
Meghan Markle and Kensington Palace have not responded to Samantha Markle's claims.
Samantha Markle Says Meghan Markle Lied About Paying Her Own College Tuition | Culture